Creative Corner: Twitter's tweets, After Life benches, Burns By BRU and Liar.co.uk

I am Rich Leigh, and I'll be your creative tour guide today.
Back once again for the renegade master, with all of the associated ill behaviours and apparently, a new way to remind myself AND you of my morbid decay.
Let's begin.

Tweets from the stars
This out-of-home billboard series, imposing goal-orientated historic tweets beside a hero image showing the author having achieved said goal, is doing a LOT of work.

Firstly, the billboards really are striking.

Secondly; they've been erected in contextually relevant cities across America and Canada. For example, a tweet from Shang-Chi actor Simu Liu asking Marvel if they 'want to talk' is on billboards in Hollywood. Another from a blind video gamer expressing his hope to one day work for Xbox is up in his home city of Toronto, Ontario.
(That said, one from One Directioner Niall Horan tweeting in 2010 to say 'applied for xfactor, hope it all wrks out' has been chucked up in Los Angeles, as opposed to his Irish home town of Mullingar—likely just a case of the campaign being North American).
The genius of the campaign is in how easily appropriated the OOH is as social content.
The thread is a masterclass in a) digging out the best examples of crystal ball tweeting and b) content across various audience interests and fandoms that are worth sharing.
A few replies point to other noteworthy examples, including this from Katy Perry in 2009 and this from Ed Sheeran in 2011.
After Life benches
To launch the final series of Ricky Gervais' much-loved series After Life, Netflix donated 25 benches to local councils, partnering with suicide prevention charity CALM (the Campaign Against Living Miserably).

Gervais' grief-stricken Tony, After Life's main character, is often seen sitting on a bench in the churchyard where his wife is buried, sometimes shared with actress Penelope Wilton's Anne, whose husband is also buried in the cemetery.
The benches are inscribed with words from the programme, 'hope is everything'.

Coverage isn't everything, but the poignant campaign, much like the show itself, has been everywhere—from social media feeds to national and regional press, especially in the locations the benches have been donated.
A beautiful campaign.
Irn-Bru Burns Night restaurants serving haggis nuggets with a spiced Irn-Bru chutney
Irn-Bru is partnering with UberEats this coming Burns Night (Tuesday 25th January) to create its 'first ever restaurant'.

Burns By BRU will be delivering 'Burns Suppers' to homes across Edinburgh and Glasgow from Friday, January 21st to Tuesday, January 25th.
UberEats customers should search for 'Burns By BRU' to order haggis nuggets with a spiced Irn-Bru chutney, fried neeps and tatties and a Mac 'n' Cheese Pie with a BRU glazed bacon crumble.
Of course, the supper comes with a can of Irn-Bru and a whisky chocolate mousse.
The campaign is underpinned by a survey that points to a dwindling appreciation for the occasion among younger Scots - with almost a fifth under the age of 34 admitting that they don't actually know how to make a Burns Supper.
In a nice charity addition to the campaign, Irn-Bru will be donating the full cost of every meal (£5) to foodbanks across Glasgow and Edinburgh.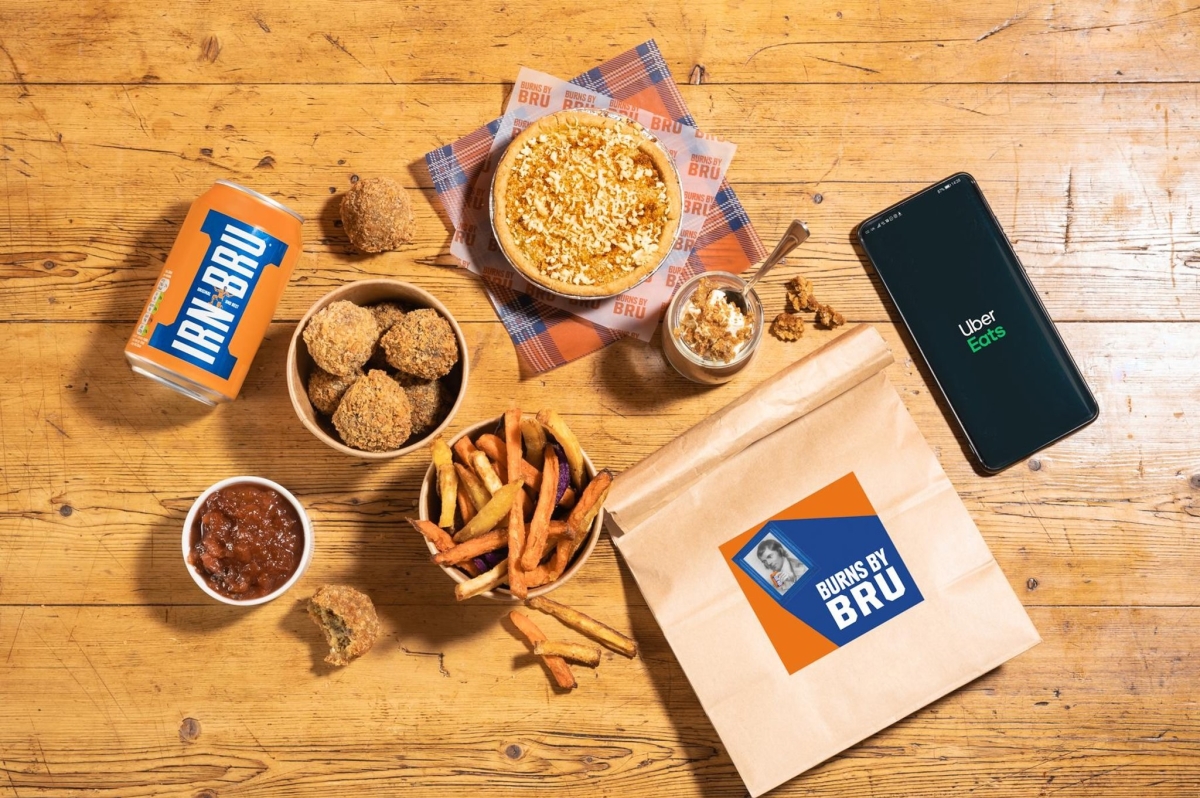 Pants on fire
A nod to the irrepressible Mark Rofe.

The web domain Liar.co.uk now takes visitors straight to UK Prime Minister Boris Johnson's Wikipedia page, in the midst of the government's ongoing 'partygate' scandal.
Rofe and a few donors—including Radioactive and Creative Corner's very-own Angharad Planells—have rented the domain in a quick-witted and wry stunt.

I think Angharad said it well, in her quote as to her involvement, and citing previous controversies such as allegations Johnson lied to the Queen in 2019, the alleged parties throughout the pandemic, questions over PPE contracts, and the flat refurbishment debacle:
"Liars always get found out, and the receipts are there. Lying to the public is one of the fundamental 'don'ts' of public relations and strategic communications. Transparency and openness are key to building trust with any public, whether you're a sole trader or an FTSE100 company, and most definitely in the highest public office in our country."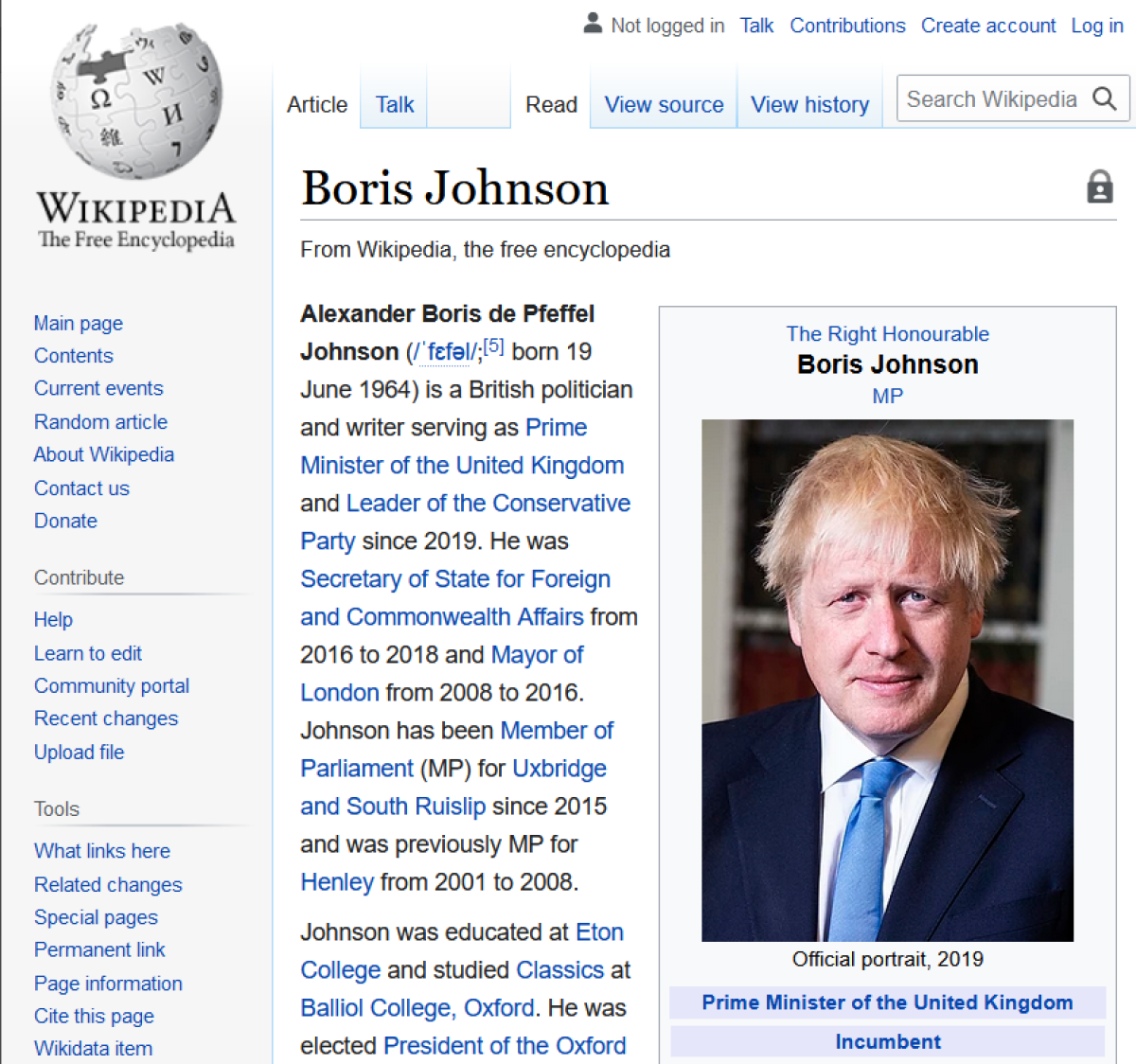 Have a suggestion for next week's Creative Corner?
Email me rich@radioactivepr.com, or tweet me @RichLeighPR, or my partner in creative crime Angharad, angharad@radioactivepr.com or on Twitter @Welsh_PR.
You have yourself a wonderful weekend.

If you enjoyed this article, you can subscribe for free to our weekly email alert and receive a regular curation of the best creative campaigns by creatives themselves.