Creative Corner: World Book Day, a B Corp pop-up and Oatly's Infrequently Asked Questions
Welcome back to Creative Corner!
How is it possible that we're into the third month of 2022 already?!
This week we've been blessed with creative campaigns linked to one of my favourite pastimes as brands celebrate World Book Day, but there's also some non book related content to sink your teeth into.

Let's get to it!

World Book Day UK campaigns
Taylor Herring has served us not only one, but TWO fabulous campaigns to make World Book Day UK this year in what is a great showcase of how successful awareness-day-jacking (is that what we call it now?!) can be done with two very different brands and audiences.
Libraries Aloud
According to research by Beano, one in four children has never been to a library, and 95% of children enjoy reading more when they can make noises, get involved, and just generally be silly. Armed with this info, Beano has teamed up with Olympian Greg Rutherford to launch its Libraries Aloud initiative (sadly nothing to do with pop group sensation Girls Aloud) and encourage parents and children to head to their local library and get noisy when reading.

The launch saw Greg lead a team of storytellers on World Book Day UK (3rd March) on Instagram Live reading 'the loudest comic strip ever'.
This delivered on its promise to be full of laughter and fart noises.
There was some great coverage in the build up to the online event and great reactions from parents and children who tuned in. Solid campaign with all the right elements and cross-channel action you would expect from the lovely Taylor Herring lot. I'm looking forward to heading to my own local library and reading aloud to my little one this weekend!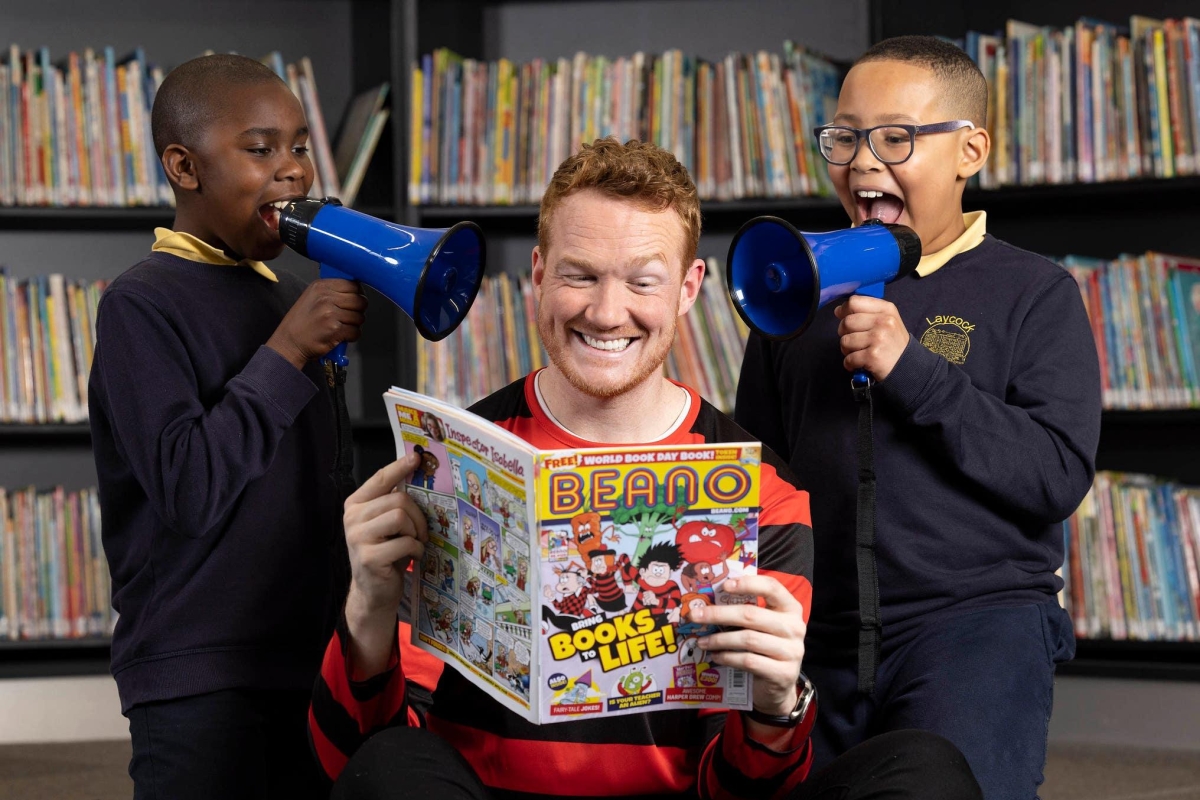 Classic Comedy
Staying with Taylor Herring and some silliness for adults now! Working with comedy channel Dave, the team asked people to name the most snooze-worthy classics for World Book Day UK and then invited some of the best comedy writers out there to reimagine them in a more palatable way.

Moby Dick, Animal Farm, Wuthering Heights, The Great Gatsby, Hamlet, and Bleak House all got the Dave comedy treatment from writers including Mollie Goodfellow, Ivo Graham, Flo Perry, Nikesh Shukla and Steven Vinacour.
I love how Heathcliff is in anger management in Wuthering Heights, that Moby Dick is 132 chapters shorter and is now the 'wine and cheese edition', and that Hamlet goes on Jerrius Springus to talk about his family drama. There's also a pig in a wig called Boris in the new Animal Farm but can't figure out what that joke is for the life of me…
Rachel Parris reads some excerpts from the reworked classics in the video below, and the full versions are available to download and read here.

Pop-up perfection
I LOVE a pop-up and I hadn't realised just how much until the pandemic put a stop to them and suddenly things happening IRL was on pause. We've seen some cracking real-life activations over the last few months, but this one from B Corp UK to mark B Corp Month (March) not only looks good, it does good too.

Located on Rathbone Place in central London and open from 1 to 31 March, the Good News pop-up shop exclusively features brands with B Corp status in a bid to encourage consumers to 'buy better'. Brands showcased include Origin Coffee, Cook, Evian, Alpro, Vita Coco, Tony's Chocoloney, Ella's Kitchen, Pukka tea, and Bruichladdich Distillery.

Good News also features a free-of-charge Healthy Nibbles vending machine that uses social media as its currency, a payphone with a hotline to Freuds (the agency behind the pop-up) for free PR advice, and a good-cause lotto with social impact and community-driven prizes.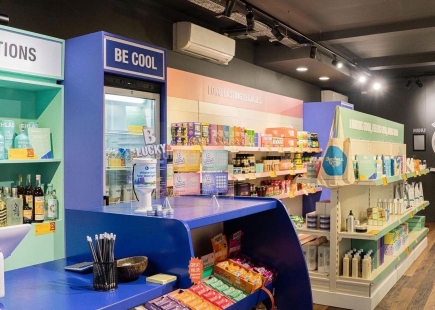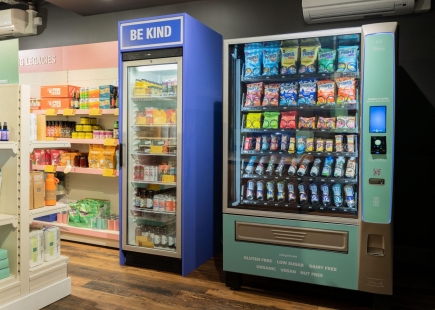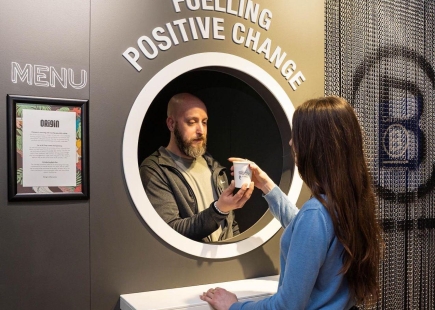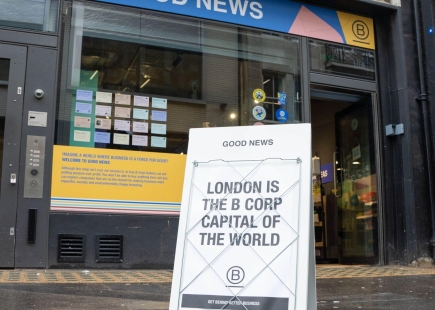 What the FAQs?!
One final piece of creative thinking I spotted this week, via Hope and Glory's Twitter feed, is oat milk brand Oatly's FAQs page. Or as they like to call it - the Infrequently Asked Questions page.

Instead of the boring, but necessary standard questions any drink brand might have, Oatly tackles questions that are likely to have never crossed customers' minds with hilarious results.
The questions such as 'Do I need a permit to drink oat milk?' and 'Does drinking oat milk change the sound of your voice?' are accompanied by funny answers and illustrations that fit the brand look and persona to a T.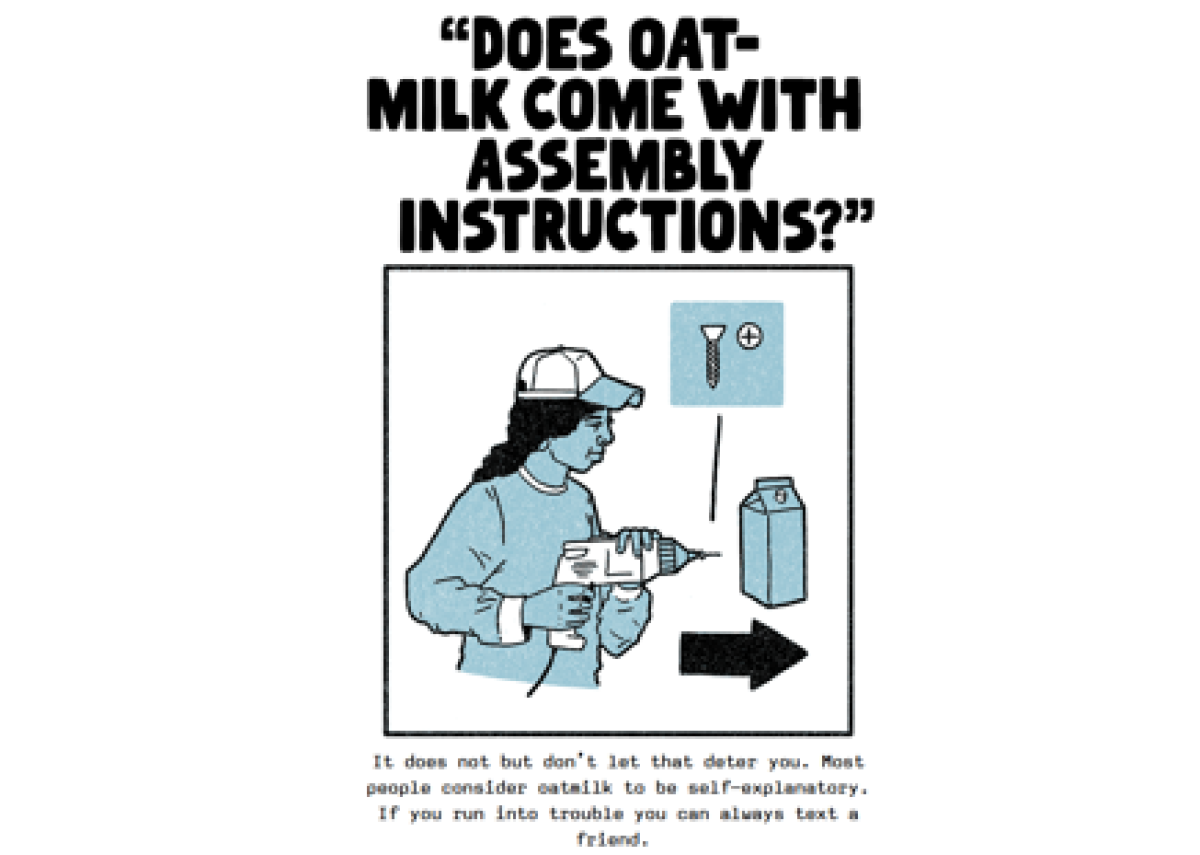 If you enjoyed this article, you can subscribe for free to our weekly email alert and receive a regular curation of the best creative campaigns by creatives themselves.