Creative Director's Cut: BK helps Stevenage FC top FIFA 20 and WeTransfer's creative partnerships impress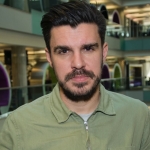 Another flaming clever idea from Burger King
James Cross, creative director, BBC Creative
Burger King is smart, isn't it?

Consistently sneaky, sharp, and opportunistic. BK has emerged as a great challenger brand over the past couple of years.

I loved the 'A Whopper of a Secret' films, and their 'Burn That Ad' AR experience last year. But I think the 'Stevenage Challenge' is way more impressive.
In a nutshell, they became the shirt sponsor of (then bottom of the league) Stevenage Football Club just to get their logo into FIFA 20, in which all pro football clubs are featured.
I imagine this was not only far cheaper than buying media in the hugely popular game, but surely way more effective for both the brand and, as it turns out, the club too.
BK then incentivised FIFA gamers to play and tweet their achievements with SFC in order to claim free burgers and the like. Simple and effective, and a story told in a refreshingly succinct case study film.
I'm very jealous of it. The idea that is. Mainly because everyone wins.
Little Stevenage became the most played team on FIFA in career mode, which is a remarkable win. But not as remarkable as the club shop selling-out of Stevenage shirts for the first time ever as a result.
In an era of similar teams like my local club Macclesfield Town going bust, that's got to be huge for their fortunes.
The gamers win because they get free stuff. The brand gets a tonne of coverage too. And the agency will now probably win all the awards going – virtually this year though, which seems fitting.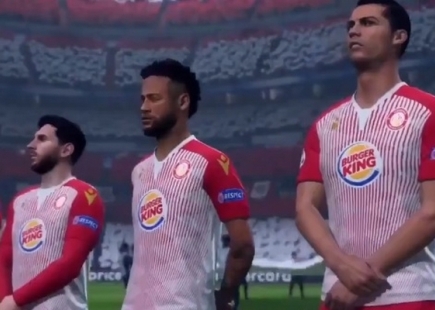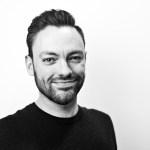 WeTransfer's stellar creative partnerships
Frederico Roberto, executive creative director, Interweave Agency
Over the years, WeTransfer, the online file-sharing service, found its core audience: the creative community.
Sure, I'm positive that many other industries use it, but the platform became a staple of how we work achieving one of the hardest tasks there is: to become a verb. "Just WeTransfer that to me", "WeTransfer it and we'll carry on".
Even the website itself became a media platform, being used by many brands to launch and promote their own services and campaigns. It's no surprise, thus, that WeTransfer is creating its own campaigns and stories that address the creative circle, like the latest "Doubt. Create. Repeat."
It even has an amazing blog that deconstructs some amazing pieces of crafty work, like the latest video clip from the band "Idles'.
Stellar brand.

If you enjoyed this article, you can subscribe for free to our weekly email alert and receive a regular curation of the best creative campaigns by creatives themselves.