Creative Director's Cut: The Flaming Lips take 'bubbling' a step further in a Covid-secure concert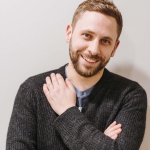 Flaming Lips take 'bubbling' a step further in their Covid-secure concert
Richard Morgan, creative director, Wunderman Thompson
It's said adversity breeds innovation.

And damn, it's an adverse time at the moment.
Trust polymathic impresario Wayne Coyne and his madcap mob The Flaming Lips to come up with the creative goods during a global pandemic.
A covid safe space bubble concert for 300 lucky fans you say? Hell yeah.
In a not totally unexpected (but totally needed) move from a band that takes it audiences on aural and visual acid trips as a matter of business, the gigs have rightly hit the international headlines for unbridled ingenuity.
It's something from which the world of advertising could take note.
It's a shit time right now, we all know that, we're living it.
We needn't wallow.
Truth is, we're all awesome in our special ways as the band often remind us, and need reminding, now more than ever.
So let's tap into the power of the collective experience and simply try to have a good time.
Because with the way things are going, who knows when it will be the last time?
If you enjoyed this article, you can subscribe for free to our weekly email alert and receive a regular curation of the best creative campaigns by creatives themselves.