The Refugee Tree humanises nature's plight and Bud Light's cardboard cut-out's make the cut this week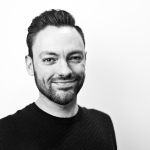 The Refugee Tree comes to life
Frederico Roberto, executive creative director, Interweave London
Agency Africa in Brazil, in collaboration with the Climate Reality Project, created this important campaign to protect the Brazilian Jatoba tree.
Titled "Àrvore Refugiada" (Portuguese for Refugee Tree), the agency sought a very human insight to effectively drive change on the scourge that is deforestation.

Based on the UN's Refugee Convention official document of 1951, the agency treated the jatoba tree as the living being that it is.
Yet more proof that sometimes the best places to search for ideas is somewhere completely different than expected (in this case, the topic of Nature/Green/Planet).
And naturally, the execution came to life.
A powerful film with a narrative that is as impactful as it is truthful.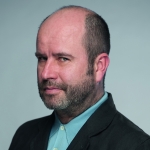 Bud Light's ad starring cardboard cut-outs is inspired
Al Young, chief creative officer, St Luke's
Baseball has returned with cardboard cut-outs replacing fans in the stands.
Bud Light's ad is built on the premise of what happens when your cut-out stand-in at the ballgame wants a beer.
What a brilliant idea.
It's also the most inspiring spot I've seen in years.
The result is two minutes of story-telling perfection delivering great gag after great gag, all based on the same driving motivation – cardboard guys want beer.
The score is so artfully executed you scarcely notice the music on first viewing – then you realise, when your protagonist is a slab of poly-board, you need something to provide dramatic light and shade.
In a pandemic world, most marketers seem intent on offering sad, or at best, bittersweet advertising.
Bud Light offers us the gloriously dumb, and in doing so somehow says more about the irrepressible nature of the human spirit.
If you enjoyed this article, you can subscribe for free to our weekly email alert and receive a regular curation of the best creative campaigns by creatives themselves.