Creative Director's Cut this week admires Peloton and the Royal Academy's WeTransfer Wallpaper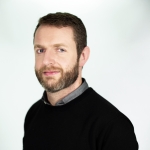 I love Peloton, OK?
Kev O'Sullivan, senior partner and creative director, FleishmanHillard
Why does it feel like a dirty secret to say that?
I wonder if I'm just projecting my own fears of being perceived as a boujie metropolitan elite with more money and physical self-loathing than sense.
Truth is, I don't even own a Peloton but I adore the brand.
And the new campaign titled "We All Have Our Reasons" has only added to that lurve.
It showcases a handful of real, kinda charming Peloton users, instead of the usual actors and models, including a school teacher, a working mother, a former NFL player and a baker.
The new work is a rather knowing departure in tone from last year's where Monica Ruiz captured her fitness journey over the course of a year through a series of selfies after hubby gifted her the bike.
The "Peloton Wife" became pretty notorious, pretty quickly.
The new campaign may not feel groundbreaking without the context, but for anybody who knows how that business and brand is run, it feels authentic and representative of the communities they serve.
Well done Peloton - a good recovery.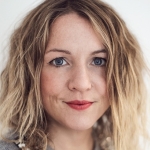 WeTransfer Wallpapers brings art from the gallery to our screens
Jo Chappel, creative and board director, Fever PR
The virtualisation of art and culture has been supercharged by the pandemic.
You can catch a live ballet premiere by The Bolshoi Theatre, tour a 3D virtual photography exhibition and print your very own piece of original art by Cold War Steve without leaving home, providing you have a decent broadband connection.
And with the relationship between the arts and brands being ever more important in this sombre financial landscape, ingenious partnerships between the two are forming in a bid to stay mutually relevant.
One such partnership is between WeTransfer and the Royal Academy forged by Uncommon.
The RA Summer Exhibition has been one of the gallery's most popular shows for over 250 years but, due to COVID restrictions, this year's attendance was limited. So, they have made a selection of the artworks by renowned artists including Grayson Perry, Ai Weiwei and Anselm Kiefer available for all as We Transfer Wallpapers.
WeTransfer has become a professional lifeline to many workers this year so giving over its full screen advertising wallpaper to a gallery is a smart move. The chug of the files loading (4%....9%....11%...) can be fleeting but fascinating pockets of downtime to now really appreciate some art.
If you enjoyed this article, you can subscribe for free to our weekly email alert and receive a regular curation of the best creative campaigns by creatives themselves.