Creative Profile: Emmanuel Areoye explains how the Haribo ad gave him his start in the creative industry

In this new feature, Creative Moment showcases creative talent from across the industry.
We will talk to new, young, up-and-coming talent, as well as established creatives who have a great story to tell of how they got to where they are today, and advice they might like to offer those starting out in the industry.
It's a chance to show-off some of the outstanding thinkers, creators and makers who are shaping the creative industry of the future.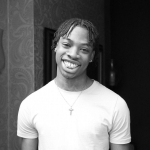 My Story
Emmanuel Areoye, junior creative, Quiet Storm Agency
I was always in the top set for my academic ability, but not so much because of my creative side.
As the only 'disruptive' student amongst the 'smart kids', the speech I heard the most was "he's got potential, just too chatty". This meant I was in and out of exclusions and Saturday detentions until I was given an outlet which was Debate Mate—a social enterprise working with schools all over the world to improve confidence in students.
My long lasting relationship with Debate Mate meant a couple of friends and I ended up in a workshop (Create Not Hate) where I met Trevor Robinson OBE.
I remember not being very invested because I'd never actually considered advertising until he showed us that Quiet Storm came up with the Haribo advert—that's when I sat up and took notice.
He then gave us a brief that could be linked to the Notting Hill Carnival and the murder of George Floyd.
I remember not knowing what to come up with so I ran to the toilet hoping my friends would come up with something, but when I came back they hadn't. I realised I was thinking too hard. Racism is literally a part of my life—that's when I came up with the Stitches idea and Heated Conversation.
Trev instantly loved it and said he'd love to make it.
I remember being very sceptical about that but I still came to the next session where we finalised the Heated Conversation idea. All of a sudden I was getting emails about writing a script, casting who I thought would suit the roles and, a little while later, I found myself on set with actors who were there because of my idea after learning my lines!

It was such a surreal feeling, I still can't believe it actually happened.
I then started freelancing with Quiet Storm, balancing it with my sixth form life, and as soon as my exams were finished, I began my first ever job which was a 9-5 as a junior creative! During that time I realised I wanted to do this for longer than a few months before going to University, so I took a gap year and split it in half so I could do 6 months with Quiet Storm and 6 months with Debate Mate.

What words do you live by and why?
'Charge it to the game' is a mantra I live by for a few reasons.
In a time of misfortune I can charge that misfortune to the game, pick myself up and keep going—it stops me from feeling sorry for myself because in life sh*t happens.

It also gives me the freedom to sometimes do what I like (within reason). I can almost charge my actions to 'the game' which, in this case, just means life.

Out of all the campaigns you have worked on, which one stands out as the most memorable and why?
The 'Check Your Prejudice' campaign (Stitches & Heated Conversation) has been the most memorable for many reasons.
1. It was my first ever campaign/my introduction to the industry.
2. Its scope was so massive—it reached half a million people.
3. The message of prejudice was something so relatable because that is literally the life I live.
What piece of creative work (that you didn't create) blows your mind?
I have two favourite pieces of work.
The first one is something Trev showed us but I'd seen before; the Nike LDNR ad which was taken down due to the copyright issues surrounding the name 'LDNR'.
I love it because it's so authentic, no piece of it feels contrived or developed by somebody who didn't live the life I've lived/grow up in the sort of environment I did.
The second is the Weetabix x Beans.
I loved how the power of social media was shown as such an effective tool. It was a low budget brief but the reach it had was huge, it was like everyone had planned it. Obviously, social media is a massive part of my life so seeing companies realise the importance of a less formal social media presence was surreal.
HM: When Drake was bringing out his newest album, Certified Lover Boy, I loved the subtle PR campaign where in each city of his feature artists, he put up a billboard saying that their city's artist is on the album. It was really cool because it referred to the artists by their lesser known nicknames—again, showing authenticity.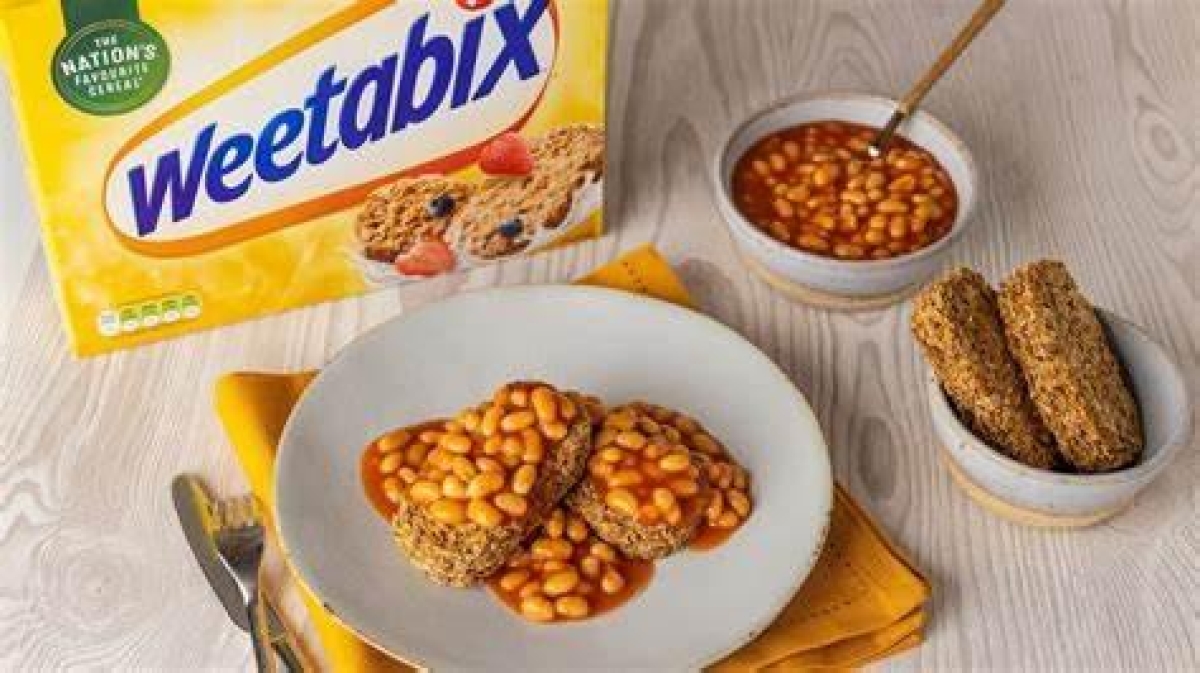 What do you want to see in your next brief?
I want to work on something that requires authenticity, something that means I have a big enough budget to go and represent people that are under-represented, and subject matter that can be misconstrued.
Best strapline of all time?
Dave said: "The truth is madder than fiction".
If you weren't in the creative industry, what would you be doing and why?
I'd work in computer science because I find technology so fascinating. I also play a lot of games and would love to be a part of the process of making them.
If you enjoyed this article, you can subscribe for free to our weekly email alert and receive a regular curation of the best creative campaigns by creatives themselves.