Creative ways to monitor your baby's health as reports show a rise in stillbirths during the pandemic

Morrama, the design company that worked on the Elvie Catch breast milk collector, has launched a 'Prenatal Care' concept range designed to help expecting parents manage pain, monitor their baby's health, and build positive relationships with their unborn children during pregnancy.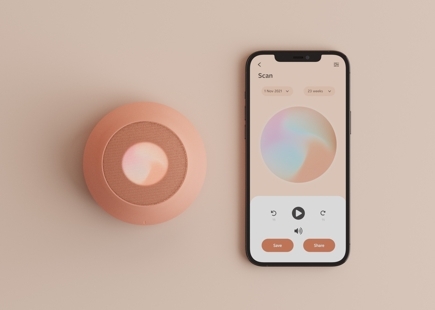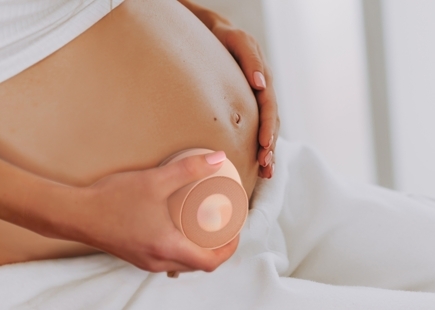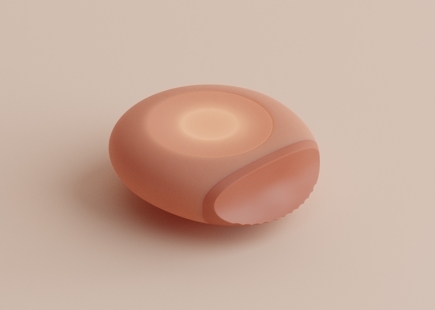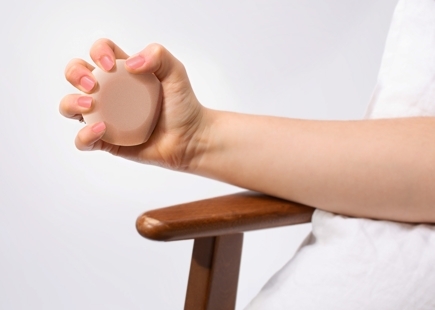 Developed with insights from maternity ward doctors, as well as new and expectant mothers, the three product concepts—which include a wearable that counts the baby's kicks, a device to support hypnobirthing techniques, and a scanner to listen to the baby in the womb—were created in response to reports that stillbirths have increased by 28% since the coronavirus pandemic started.
"Research shows that the past year has led to a shocking rise in stillbirths and deliberate harm to newborns," Morrama founder and CEO, Jo Barnard, said. "There is evidence to link both to an increase in mothers struggling with anxiety, stress and pre and postpartum depression, no doubt due to the additional pressure of having a baby in a pandemic. Our 'Prenatal Care' concept range aims to support the wellbeing of both parent and child."
Morrama hopes the range will demonstrate how technology could support GPs and medical services in providing ongoing, high-quality and thoughtful care to prenatal women.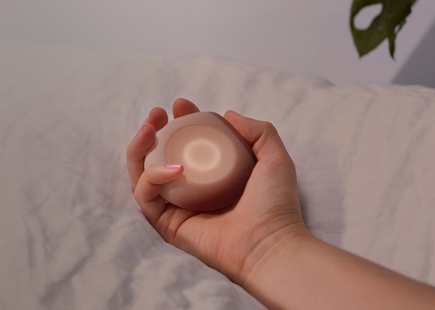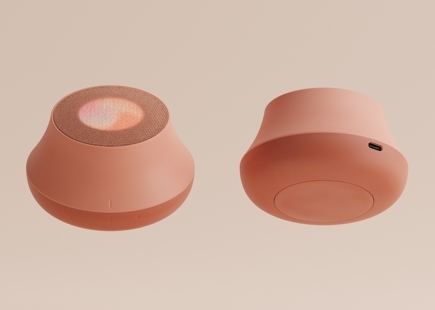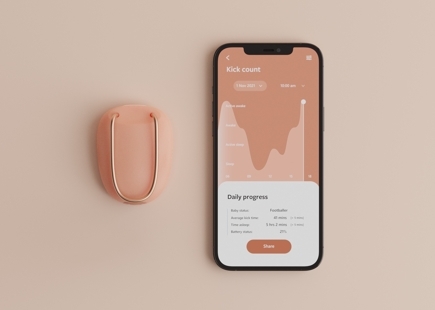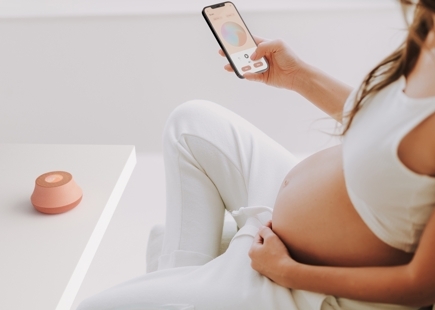 The Concepts
Count: A wearable which allows parents to track anomalies in the baby's movements in the womb. Data can be accessed via an app, so parents know when to seek medical advice. The app data, meanwhile, allows medical professionals to determine the level of risk to the baby with a high degree of accuracy.

Breathe: A hand-held device which guides mothers through hypnobirthing techniques, a common practice encouraged by medical professionals to manage the pain and stress of childbirth. When rotated in the hand, mothers can squeeze the sharp edge of the device into the palm. The pain acts as a distraction from contractions during labour.
Listen: A scanner which amplifies the sounds of the baby, so parents can better listen to it in the womb. Connected to an app, the recordings can be saved and shared with loved ones who aren't able to experience the moments in person.
Barnard added: "Covid-19 caused heightened stress, isolation and hesitation in seeking medical attention that has had terrible consequences for new mothers. And pandemics are only going to become more prevalent. This concept range highlights the need for accessible technology that expecting parents can use in the comfort of their homes to ensure peace of mind during what is understandably an anxious time."
Morrama envisions the products being made available for rent via the NHS and private healthcare providers for the period of the pregnancy.
If you enjoyed this article, you can subscribe for free to our weekly email alert and receive a regular curation of the best creative campaigns by creatives themselves.