Cushelle launches charity partnership with WWF in a bid to save koalas

Essity, the company behind the Cushelle brand, announces a special partnership with WWF, pledging £150,000 to support the recovery of koalas impacted by the 2020 Australian bushfires.
The initiative aims to raise awareness of the devastating ongoing implications of the fires, one year on. Of the estimated 85,000 koalas left in Australia[i], the fires impacted more than 60,000 of the marsupials[ii], leaving thousands homeless and the koala species now threatened with possible extinction in parts of Australia by 2050[iii].
To highlight the threat to the disappearing species and support the partnership, the toilet tissue brand is launching an integrated campaign. Developed in collaboration with Essity's agency partners Publicis•Poke, Zenith, Blue Chip and Finn Communications, the campaign involves the removal of the brand's iconic Kenny the koala from 3,000,000 of its promotional packs.
The concept for the campaign was devised by creative agency, Publicis Poke, who also developed a series of tongue-in cheek films that aim to show just how irreplaceable koalas are.
Tracking the attempts of 'koala expert' Jo Robinson, the films show her plight to solve the impending koala extinction by training other famous Australian animals at her Koala Academy to 'fill in' for the cuddly creatures, in case they don't make it. Publicis•Poke worked in partnership with Zenith UK on creative and media strategy to deliver a reach-first broadcast approach. The films will be amplified with investment across social, YouTube, BVOD, and VOD.
PR, influencer and shopper activations will also support the ATL and on-pack campaign, with the common goal of educating consumers on the ongoing impact of the fires, encouraging discussion around the topic and ultimately driving donations for the charity.
Dave Monk, executive creative director at Publicis•Poke, said:"The light-hearted family humour strikes the right balance between maintaining what Cushelle is known for and not sacrificing the devastating message it wants to communicate. It's a fitting way to showcase the 93-year-old brand's commitment to sustainability and to give the British public a very simple way to play their part in saving koalas."
Manchester based agency, Blue Chip, led on the development of the on-pack promotion along with packaging development agency, Tynan D'arcy. Creative communications agency, Finn, is delivering strategic media and influencer relations, and will be running ongoing social activations, working closely with Zenith, who led the media strategy and brokered all key media placements. Luon is responsible for the website development, with Performics providing SEO.
Commenting on the initiative, Nicola Coronado, UK & ROI marketing director at Essity said:"We saw the devasting impact the 2020 bushfires had on Australian wildlife and with our brand mascot being a Koala, we know just how special these cuddly creatures are. We are also aware the crisis is far from over, which is why we believe we have a responsibility to actively support the cause and raise awareness among our consumers and beyond.
"We're proud to be partnering with WWF and hope that our campaign will bring British consumers' attention back to the crisis, in turn making a significant difference to our mascot Kenny's marsupial friends down under. We're also pleased to have partnered with an excellent group of agencies that are working hard together for the greater good."
Rob Wood, head of partnership communications at WWF added: "The lasting impact of the 2020 bushfires and ongoing threats like climate change mean koalas are facing an uncertain future. We're so grateful to Cushelle for supporting our long-term goal of saving the species."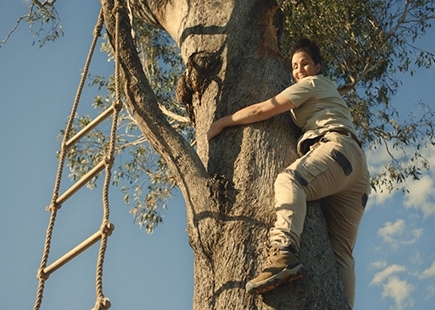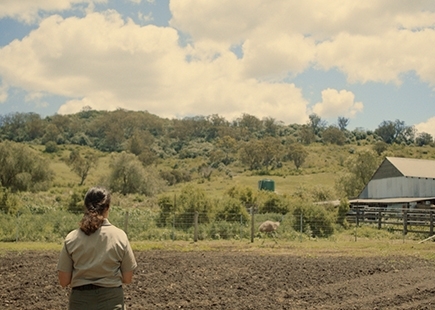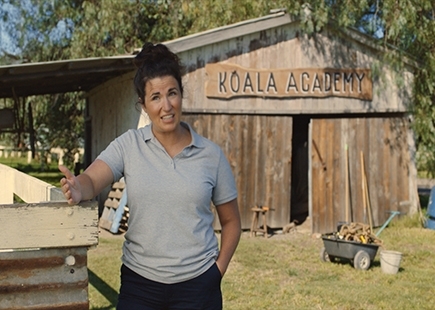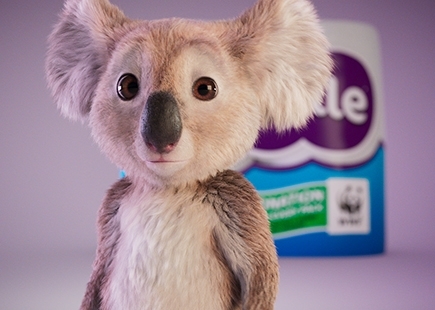 Credits
CAMPAIGN TITLE: Cushelle Koala Academy
CLIENT: Essity Cushelle
ADVERTISING AGENCY: Publicis•Poke
CCO: Dave Monk
EXECUTIVE CREATIVE DIRECTOR: Dave Monk
CREATIVE DIRECTOR: Brian Williams
CREATIVE TEAM: Rob Butcher and Chris Townsend
PLANNER: Mike Waters
BUSINESS LEAD: Roxanne Courtman
ACCOUNT TEAM: Lizzy Adams
AGENCY PRODUCER: Colin Hickson
MEDIA: Zenith UK
MEDIA PLANNING: Alice Hadley
MEDIA STRATEGY: James Marlowe
PRODUCTION COMPANY: Sweetshop & MPC
PR & SOCIAL AGENCY: Finn Communications
PR SOCIAL BUSINESS LEAD: Hannah Craig
PR & SOCIAL LEAD: Sophie Atkinson
SHOPPER MARKETNG AGENCY: Blue Chip
SHOPPER MARKETNG BUSINES LEAD: Jess Harper
ACCOUNT MANAGER: Abigail Fraser Kelly
SENIOR RETAIL & SHOPPER PLANNER: Sam James
DESIGNER: Mike Selby

If you enjoyed this article, you can subscribe for free to our weekly email alert and receive a regular curation of the best creative campaigns by creatives themselves.