Deliveroo becomes 'Collecteroo' to help households facing hunger this Christmas

Ahead of Christmas, Deliveroo is launching 'Collecteroo', a mobile food collection service in partnership with the Trussell Trust and backed by Olympic boxing champion, Nicola Adams, who is acting as an ambassador for this campaign.
The initiative comes after research commissioned by Deliveroo reveals that over 7 in 10 (74%) Brits have unopened food items in their cupboards that they would happily donate to food banks. The Collecteroo service will help the Trussell Trust get closer to providing the 1.3 million emergency food parcels that they expect will be needed over the next six months.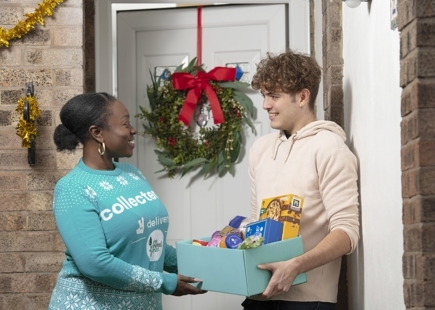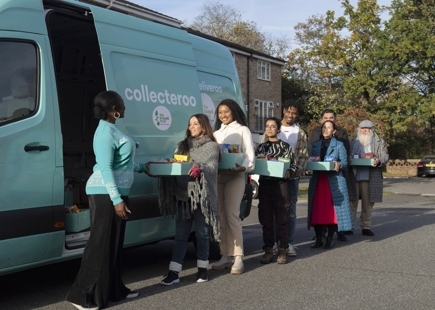 The mobile 'Collecteroo' e-vans will collect unopened and in-date food items from people's homes and deliver them to some of the food banks in the Trussell Trust's nationwide network in London, Birmingham, Manchester, Glasgow, and Cardiff.
The food collections will start on 12th December in Manchester and end on 17th December in London. Those who wish to arrange a food collection from their home can apply via the designated microsite, with applications closing on 28th November to ensure there is enough time for scheduling.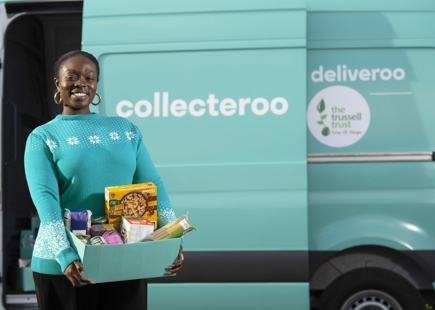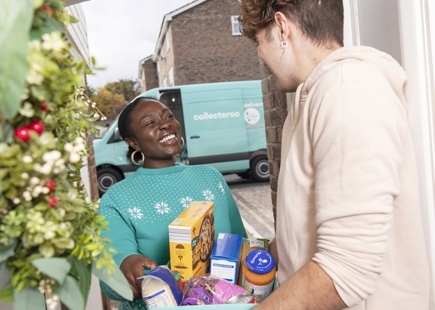 There are many ways to donate to food banks, and the Deliveroo x the Trussell Trust 'Collecteroo' service will help facilitate food donations in major cities by collecting from people's doorsteps. This will enable more people to donate, such as people who are physically unable to give items in a supermarket donation point.
The NEW 'Collecteroo' food collection initiative, part of Deliveroo's Full Life campaign, comes as an effective resource to increase food donations at a pivotal time, where more than half (58%) of Brits feel more charitable and are more likely to donate over the Christmas period.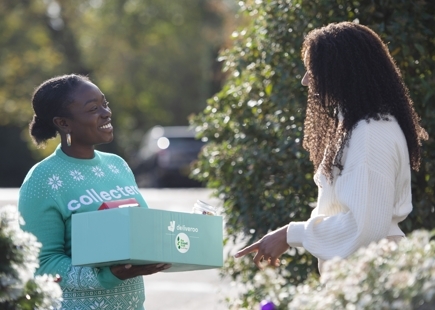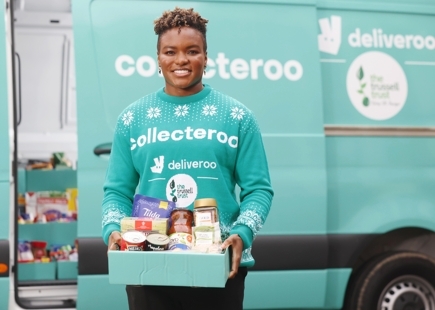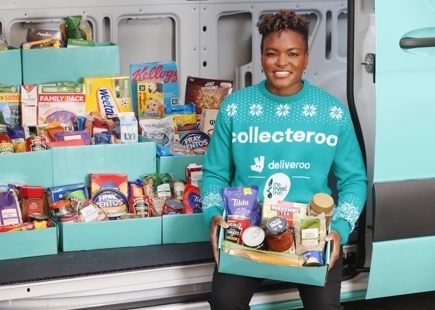 Collecteroo is excited to have the support of Nicola Adams OBE, Olympic boxing champion and Strictly Star.
Championing Deliveroo and the Trussell Trust's 'Collecteroo' initiative is one of her many ways of giving back to the community. She said: "I know how challenging it is for some families to put food on the table, and although they shouldn't be needed, I'm so thankful that food banks are there to provide compassionate and practical relief. They do an incredible job at helping people facing hardship, and now, more than ever, it is vital that people who can donate, offer their support, where possible. That's why I'm using my platform and my voice this Christmas to raise awareness around this important initiative from Deliveroo and the Trussell Trust."
In April 2022, Deliveroo announced its nationwide partnership with the Trussell Trust as part of its Full Life campaign to provide up to two million meals as well as vital support for people facing hunger across the country.
To learn more about the campaign and key items the food banks are hoping to get donated, please click here.
If you enjoyed this article, you can subscribe for free to our weekly email alert and receive a regular curation of the best creative campaigns by creatives themselves.