Dentist with a mullet embodies American Express Business Card benefits

American Express® is launching its biggest ever UK campaign to support its Business Card Portfolio. It highlights how American Express Membership Rewards® points, earned through business spending, can fund activities and personal passions.

Created by dentsuMB UK, the humourous campaign is aimed at small business owners and includes the brand's first ever TV ad for UK businesses. The film features an everyday dentist, who uses his business card to buy ads and subscribe to his favourite magazine – Good Gumkeeping.
Emphasising that "The Card is for Business, The Points are for Pleasure", he's put them towards a luxury family holiday. He is non-descript in every way…apart from a glorious mullet.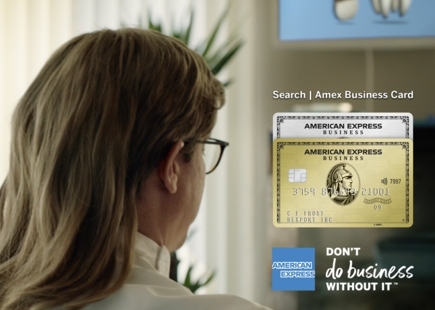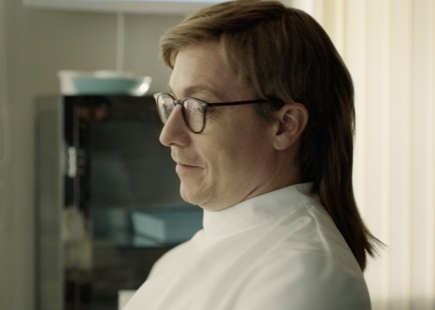 As Paul Cohen, executive creative director dentsuMB UK, explains: "In popular culture, a mullet is universally described as two haircuts on one head: business at the front, party at the back. It was the perfect device to bring to life, in the mind of business owners that, the card is for business and the points you earn are for pleasure. A product benefit, communicated through the medium of hair."
This juxtaposition of business and pleasure extends into other media, including radio, social, digital and OOH, featuring a split screen device showing an architect hard at work on top, with his trousers rolled up, feet paddling in the pool below; someone doing a stock check, while on a jet ski; and a group of office workers, riding both a hot air balloon and a lift.

Credits
CLIENT: American Express
CAMPAIGN: The Card is for Business, The Points are for Pleasure
ADVERTISING AGENCY: dentsuMB UK
MEDIA AGENCY: Universal McCann
EXECUTIVE CREATIVE DIRECTOR: Paul Cohen
SENIOR CREATIVE TEAM: Joe Stamp, Tom Prendergast
BUSINESS DIRECTOR: David McColl
ACCOUNT DIRECTOR: Elizabeth Gloserova
ACCOUNT MANAGER: Madeleine Burton, Alice Slade
HEAD OF STRATEGY: Chris McKibbin
AGENCY TV PRODUCER: Roz Prentice
AGENCY CREATIVE PRODUCER: Callum Furminger
PHOTOGRAPHER: Ewen Spencer
RETOUCH: Stanley's Post
PRODUCTION COMPANY: MJZ
DIRECTOR: Gary Freedman
PRODUCTION COMPANY PRODUCER: Amy Appleton
EDITOR: Adam Spivey @ The Assembly Rooms
COLOUR: Jean-Clement Soret @ Company3
POST-PRODUCTION COMPANY & LEADS: Electric Theater Company | Compositing Lead: Stirling Archibald & VFX Supervisor: Al Ford
POST PRODUCER: Amy Smith and Vic Lovejoy @ Electric Theater Company
ENGINEER & SOUND STUDIO: Jack Hallett @ Factory Studios
MUSIC COMPANY: The Music Lab
CASTING: Beach-Casting

If you enjoyed this article, you can subscribe for free to our weekly email alert and receive a regular curation of the best creative campaigns by creatives themselves.