Government scheme helps job seekers find their next opportunity in campaign by M&C Saatchi

The Campaign
The Department for Work and Pensions (DWP) has today revealed a major new multichannel campaign to encourage jobseekers to access support through its 'JobHelp' website. The push was developed in partnership with M&C Saatchi.
As the labour market recovers from the impact of the Coronavirus pandemic in the UK, DWP has partnered with M&C Saatchi to develop a campaign helping jobseekers, those on furlough and 'the worried working' to see their strengths differently, and encourage them to discover support, training and advice on finding their next opportunity.
The Insight
Based on the insight that many jobseekers feel lost in the current labour market, but are keen to put their strengths to work, "Somewhere out there" encourages people to find what they are looking for from work rather than focusing solely on gaining employment.
The line "We'll help you find it" positions JobHelp as the tool that can help you find whatever "it" is for you—whether that's support, training or a new role.
The simple pleasures we gain from work, like a new mate or a payday treat, fulfil lots of emotional needs, so helping people find work is also helping them find self-esteem, comradery, financial security and pride. Searching JobHelp is an opportunity for discovery and reminds people they have options, including a job they never even knew existed.
The campaign launches with a 30-second TV spot directed by Vince Squibb at Academy Films, supported by cinema, radio, digital and social activity. Working with M&C Saatchi M&KE, the DWP has also given the JobHelp digital platform a complete overhaul, from mapping user personas and customer journeys through to design and build.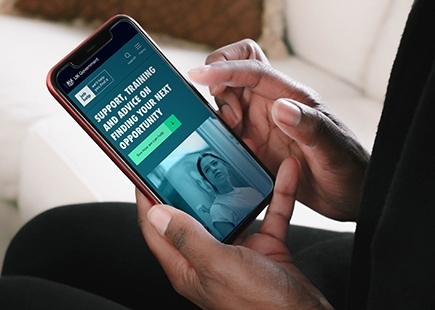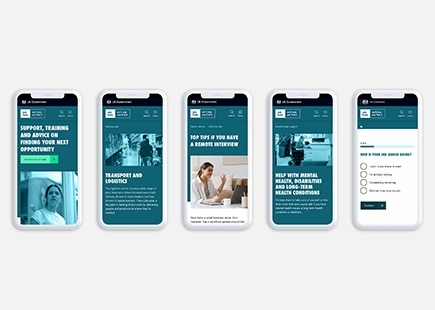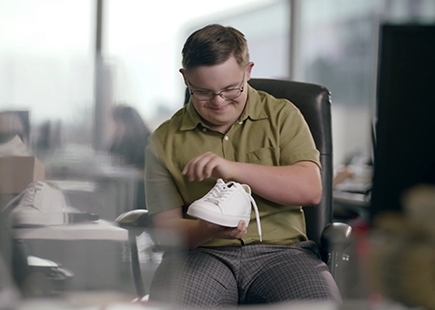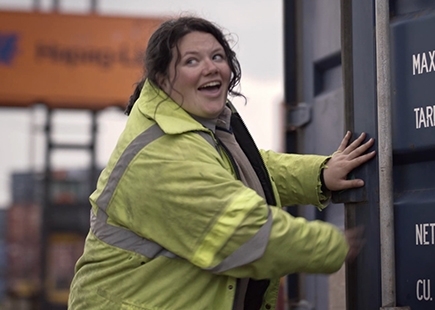 Jenni Smith, head of campaigns and marketing, Department for Work and Pensions, said: "We want jobseekers to know that there is government support available online as they look for work. The labour market effects of the pandemic have been tough for some people but this campaign is designed to motivate and enable those who could use a boost to find their next opportunity. JobHelp aims to give them the confidence they need to step out into the newly reshaped labour market and smash it, even if it's in a job they never knew was out there."
Matt Lee, executive creative director, M&C Saatchi, added: "As we slowly start to emerge from the darkness of the last 16 months, new opportunities are opening up for people to get back into the workplace. People who may not know how, or where to look.
"This campaign is about helping people find what's out there – be it a new job, training, or skills support to try their hand at something new. It celebrates the little things about work we've missed: the gossip, the laughs, the mates. The Post-It notes on food to ward off thieves. Annoying office chairs, lunchtime rituals and all the idiosyncrasies of the 9-to-5. It's all out there. And JobHelp will help them find it."
The Credits
Campaign: Department for Work and Pensions "Somewhere out there"
Creative agency: M&C Saatchi
Account Management: Christian Davis, Tabby Powell-Tuck, Siri Montague
Executive Creative Director: Matt Lee
Creative Team: Jon Fox and Greg Milbourne
Senior Film Producer: Gareth Williams
Creative Producer / Stills: Ed Day
Production Company: Academy Films
Director: Vince Squibb
Executive Producer: Simon Cooper
Producer: Ash Lockmun
Line Producer: Dave Birchall
Production Co-ordinator: Callum Crozier
Production Assistant: Skye Goulding
Casting Director: Claire Catterson
Director of Photography: Alex Melman
Production Designer: Jane Carroll
Hair & Make-Up Artist: Louise McCann
Costume Designer: Steven Spencer
Editor: Paul Watts
Edit House: The Quarry
Edit Producer: Tor Adams
Sound Designer: Parv Thind
Sound Design: Wave Studios
Sound Producer: Rebecca Boswell
Post Production & Colour: Youngster
Colourist: Seamus O'Kane
Post Producer: Ian Harland
If you enjoyed this article, you can subscribe for free to our weekly email alert and receive a regular curation of the best creative campaigns by creatives themselves.