Designhouse creates new video campaign for world-leading publisher, Springer Nature

Creative agency, Designhouse, has collaborated with world-leading publisher and technology business, Springer Nature Group, to reveal a new campaign highlighting the power of storytelling from research pioneers across the globe. The 'Story Source' campaign has been created to grow and solidify Springer Nature Group's reputation across its global audience of researchers, librarians, funders, educators and policymakers.

'Story Source' uses video and animation to bring to life some of the most exciting stories from the Group's research and education communities. Stories that inspire and make a difference to those communities and that highlight Springer Nature Group's position in supporting and enabling millions of researchers, educators, clinicians and other professionals to access, trust and make sense of the latest research. The biggest challenge Designhouse faced was turning fact-based, research-led content into a dynamic and emotionally-engaging campaign.

Inspiring stories.
Designhouse began by identifying a shortlist of inspiring research stories from across the Group's community that collectively showcased its global reach: from palaeontology in Egypt and oil-well methane leaks in the US to the fight against global infectious diseases led by a team in China and a look at Springer Nature Group's own input into solving world food shortages.

Each story was then brought to life through animation and video using a very distinctive, collage-like style that brings personality, colour and emotional depth to each research narrative. The dynamic videos highlight the breadth and reach of Springer Nature Group's work, reminding its audience of the unique and pivotal role it plays in bringing this extraordinary research to the world through its portfolio of publishing brands and imprints.

The full campaign includes a range of video content featuring trailers, individual videos, and a summary video, plus online content including interactive PDFs and digital banners. The videos will be rolled out on Springer Nature Group's website and social media across 2022.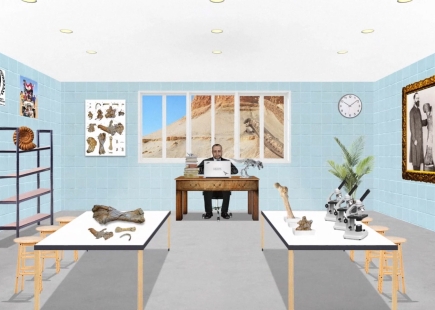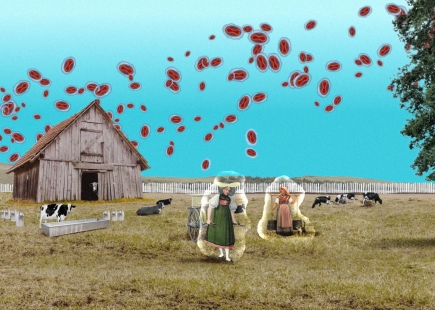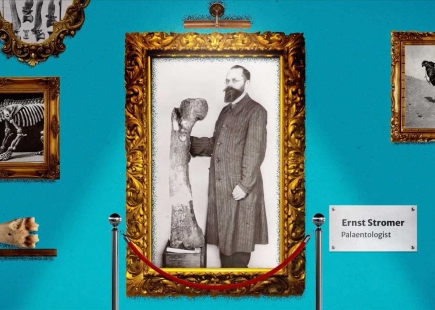 The first two research stories to be brought to life in the campaign are Digging for bones: The extraordinary story behind the recent discovery of a new dinosaur species in Egypt and Filling in the gaps: How a pioneering new publishing platform is helping to eradicate neglected tropical diseases in poorer regions of the world.
Matt Harvey, brand director, of Springer Nature Group said: "We wanted our Story Source campaign to bring our community's stories to life in a more dynamic and engaging way than we had done previously, showing the true value of what Springer Nature brings to its audience. Designhouse helped us get there with all the creativity, energy and ideas they brought to the project. We can't wait to work on the next phase of the campaign."

Matthew Gillman, design director at Designhouse, said: "Often the impact and power of the scientific discoveries were too easily lost within statistical details and data. Our creative challenge was to bring the research to life through the power of storytelling. The visual approach employs a collage of mediums, from type to illustration, imagery and more. The approach is very versatile, catering for a wide range of stories whilst ensuring consistency throughout the collection. We are delighted with the outcome and are excited to develop the next films.'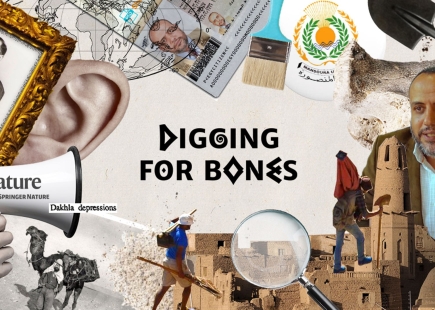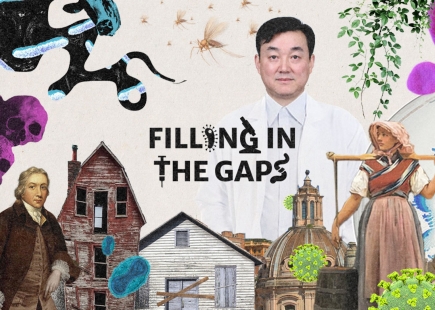 If you enjoyed this article, you can subscribe for free to our weekly email alert and receive a regular curation of the best creative campaigns by creatives themselves.