#DetoxYourFeed: Dove exposes the insidious nature of beauty advice online for teenage girls

1 in 2 girls say idealised beauty advice on social media results in low self esteem.
Teens in the US are spending increasing amounts of time on social media. The new Dove Self-Esteem Project research proves this to be true.
2 in 3 girls in the US are spending more than an hour each day on social media, which is more than they are spending in person with friends.
Beauty advice fills their feeds, but unfortunately, it is not all positive. In fact, 1 in 2 girls say idealised beauty content on social media causes low self-esteem.

In a longform campaign film, Toxic Influence, mothers and their teens engage in a dialogue around harmful beauty advice on social media.
The film highlights dangerous topics like "fitspo", "thinspo" and the promotion of elective cosmetic procedures to young girls.
Mums who participated were surprised to learn that this type of harmful beauty advice has become normalised for their daughters.
They were inspired to have the important conversations around what their daughters are seeing in their feeds.
Take control of what you scroll.
The Dove Self-Esteem Project research concluded that the majority of girls realise that less time on social media and taking control of what they scroll, is part of the solution. In fact, 7 in 10 girls felt better after unfollowing idealised beauty content on social media.
For years, Dove has championed wider definitions of beauty and has taken action towards making social media a more positive place with campaigns like #SpeakBeautiful, #NoDigitalDistortion and Reverse Selfie/Selfie Talk.
The Dove Self-Esteem Project is launching the #DetoxYourFeed campaign to empower teens to define their own beauty standards and choose their own influences by inviting them to unfollow anything that doesn't make them feel good about themselves. Through a series of films, educational content, and partnerships with inspiring voices, the campaign encourages necessary conversations between parents, caregivers and teens about the dangers of toxic beauty advice.
"We've identified a clear problem that is eroding the self-esteem of our girls and needs immediate attention and action. We created this #DetoxYourFeed campaign to not only raise awareness around the insidious nature of toxic beauty advice, but to also help parents navigate tough conversations and empower teens to unfollow content that makes them feel bad about themselves," says Leandro Barreto, Global Vice President of Dove. "While it may be a bit overwhelming at times, we hope it will contribute to important conversations that lead to a more positive experience for teens on social media."

80% of girls would like their parents to talk to them about how to manage idealised beauty posts, so the Dove Self-Esteem Project has developed academically-validated resources and tools to help parents navigate important conversations with their kids and empower teens to #DetoxYourFeed.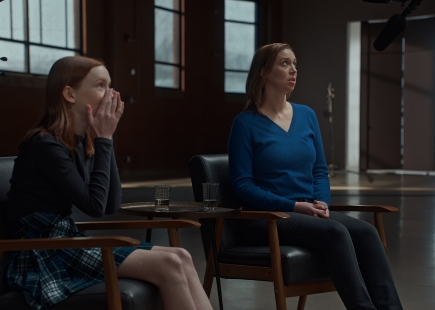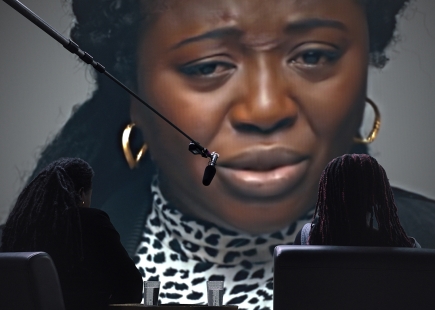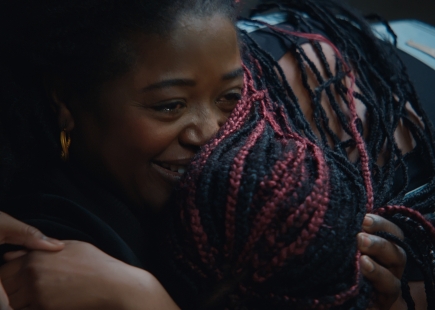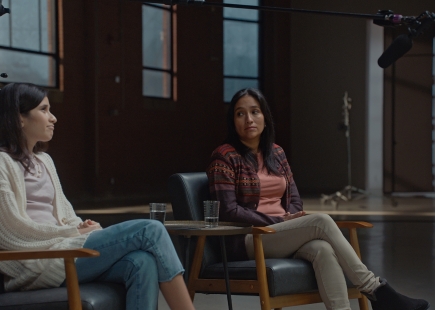 Additional resources to change the way parents and teens think and talk about beauty will also be made available. The Dove Real Talk Parent workshop – a free, virtual, live-stream event and Q&A session being held on May 12th with cultural expert Jess Weiner and leading psychotherapist Nadia Addesi – will provide parents with the tools to fight toxic influence on teens' social media feeds.

Registered social worker and psychotherapist, Nadia Addesi, who has used her expertise to foster digital self-esteem for her community on TikTok, says "This campaign is important as public discourse grows around the harmful effects social media can have on girls. It contextualises the insidious nature of harmful beauty advice that's become normalised in teens' feeds. While it might feel harmless, given half of girls say social media causes low self-esteem, ongoing exposure has the potential to have a negative and lasting impact."
The Dove Self-Esteem Project is the world's largest provider of body confidence education globally, reaching more than 82 million young people across 150 countries to-date through initiatives like the #DetoxYourFeed campaign. In the US alone, Dove reaches more than 6 million children a year, through partnerships with The Boys & Girls Club and America and education consultancy, Cairn Guidance. By 2030, Dove will have helped 250 million kids and teens boost their self-esteem through educational programming and no-cost resources.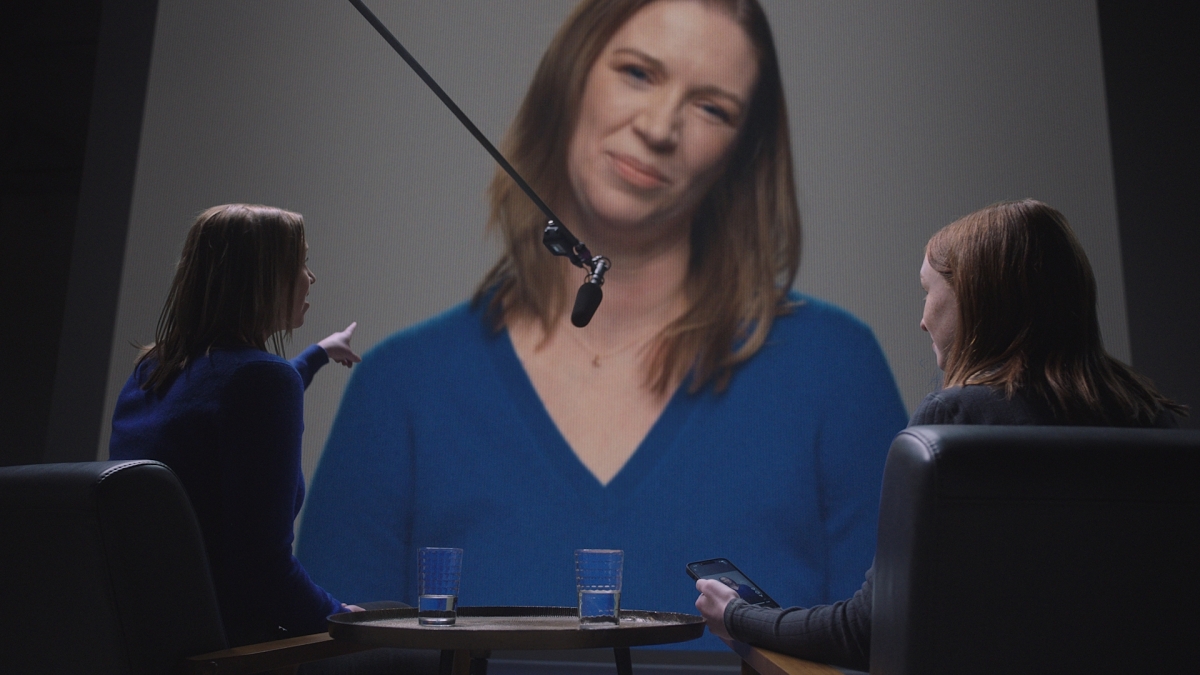 Credits
In the spirit of borderless creativity, #DetoxYourFeed was created by Ogilvy's global Unilever team with contributions from the UK, US, and Sweden.

CLIENT
Alessandro Manfredi, Global Dove, Executive Vice President, Unilever
Leandro Barreto, Global Brand Vice President, Dove Masterbrand, Unilever
Edoardo Briola, Global Brand Director, Dove Masterbrand, Unilever
Leslie Golts, Global Brand Manager, Dove Masterbrand, Unilever
Amalie Thompson, Global Assistant Brand Manager, Dove Masterbrand, Unilever
Zoe Eungblut, Global Brand Director Digital, Dove Masterbrand, Unilever
Juliette Crouzet-Mertens, Senior Global Digital Manager, Dove Masterbrand, Unilever
AGENCY & PARTNERS
Daniel Fisher, Global Executive Creative Director (Unilever) & Special Projects, Ogilvy
Francesco Grandi, Global Creative Director, Ogilvy
Phil Gull, Copywriter, Ogilvy
Helen GilesArt Director, Ogilvy
Sian Hughes, Design Lead, Integrated, Ogilvy
Jo Bacon, Global Client Lead, Ogilvy
Sam Pierce, Global Managing Partner, Ogilvy
Georgie Howard, Global Business Director, Ogilvy
Carmen Vicente Soto, Global Account Director, Ogilvy
Olivia White, Digital Account Manager, Ogilvy
Katie Morrell, Project Manager, Ogilvy
Zahra Mair, Project Manager, Ogilvy
James Brook-Partridge, Head of Integrated Production (Unilever), Hogarth WW
Stephanie Warner, Lead Senior Film Producer, Ogilvy
Sally Miller, Senior Film Producer, Hogarth WW
George Ward, Assistant Producer, Ogilvy
Eva McAlpine, Assistant Producer, Hogarth WW
Chloe Jahanshahi, Senior Art Producer, Ogilvy
Ben Kay, Chief Strategy Officer WPP, London
Ila De Melloa Kamath, Strategy Partner, Ogilvy
Yolanda Davis, Strategist, Ogilvy
PRODUCTION PARTNERS
Production: Smuggler
Fergus Brown, Managing Director, Smuggler
Henry-Alex Rubin, Director, Smuggler
Ray Leakey, Producer, Smuggler
Katie Uhlmann, Talent Liaison, Smuggler
Andrew Sullivan, Line Producer (Soft Citizen), Soft Citizen
Gabriela Osio Vanden, Director of Photographer, Smuggler
Casting: Milo Casting
Stephen Milo, C.D.C.Casting Director, Milo Casting
Taijah Hinds-Rowe, Casting Research Manager, Milo Casting
Editing: TenThree
Julian Marshall, Edit Producer, TenThree
Ellie Johnson, Editor, TenThree
Iain Whitewright, 2nd Editor, TenThree
Elyse Raphael, Assistant Editor, TenThree
Post Production: Absolute
Sally Heath, Executive Producer, Absolute
Kirsty Ratcliffe, Senior Producer, Absolute
Maddie Godsill, Assistant Producer, Absolute
Shaun Wilding, Production Assistant, Absolute
Matt Turner, Senior Colourist, Absolute
Juliette Wileman, Colourist, Absolute
Jonas McQuiggin, Creative Director, Absolute
Joseph Wolfenden-Williams, Online, Absolute
Jasmine Cooper, 2D Artist, Absolute
Antonio Jimenez, 2D Artist, Absolute
James Russell, 2D Artist, Absolute
Av Bains, 2D Artist, Absolute
Simon Holden, 2D Artist, Absolute
Ben Robards, 2D Artist, Absolute
Chris Tobin, 2D Artist, Absolute
Deepfake Technology: Synthesia c/o Hogarth WW
Titus Scurt, Primary Production, Senior Producer, Hogarth WW
Audio: 750mph
Michalis Anthis, Sound Engineer, 750mph
Aishah Amodu, Producer, 750mph
Music: Hanan Townshend, Composer
Photographer: Caitlin Cronenberg, Photographer
Natalie Frenkel, Producer
Colour Correction: Sipke Visser, Retoucher
If you enjoyed this article, you can subscribe for free to our weekly email alert and receive a regular curation of the best creative campaigns by creatives themselves.