Diet Coke cashes in on its cultural currency in this sublime ad from Droga5

It's midnight in Miami.
As we speak, I'm floating on an inflatable flamingo in the middle of the hotel pool, decked out in a crushed pink velour two-piece tracksuit, sunglasses and sliders on, MacBook deftly balanced on my middling paunch. I've been taken under by the intoxicating new Diet Coke ad. A refreshing, yet familiar fever dream dreamt up by the brilliant minds at Droga5.

First off, and let's be honest, since the arrival of the superior tasting Coke Zero there's no real reason to drink Diet Coke. It's not great. But still people adamantly buy it in their hordes.
It can't be what's in the can, it's got to be the lifestyle that's associated with it.
There's a certain cultural cache that comes with the Cult of Diet Coke.
Ever since Lagerfeld became Lagerfeld, this bubbly brown elixir became synonymous with the hardnosed world of business and fashion. Admittedly, there's a certain 'Diet Coke' reflex that kicks in when on a shoot or in a presentation. There's nothing quite like it in certain environments. But the world of cut-throat, sharp-jawed fashionistas and businesspeople, isn't the world we choose to live in anymore.
So, the question is, how do you embrace the new without totally ghosting your past?
'Just Because' is how.

A lighter drink required a lighter-hearted approach.
Strategically this campaign does more than just tick the boxes, not that anyone will care or should when watching, wearing it as effortlessly as the rest of the spot. Positioned as the product to bring out your inner confidence, and wearing true self on your sleeve, Droga5 have managed to straddle the position of self-empowerment in a refreshing and relevant new way. Welcoming in a new audience without rejecting its existing die-hard fanbase. We all know those larger-than-life extroverts and go-getters, but acknowledging and embracing the uncertain oddballs that is the rest of us, is a very smart move.
As you smoothly tumble into the spot the first thing that strikes you is the art direction.
The lush visuals and pastel palette is brought to life by Autumn De Wilde's distinct yet discerning eye.
Nodding to the past, whilst being very firmly placed in the now, it looks cool but never try-hard. My only real niggle from a personal point of view is the 8-bit grandma. I know why it's there, but it feels a bit played out and with a bit of exploration could be more in-keeping with the rest of the spot's world building.
And then the jingle comes in.
I can't believe it's taken me this long to mention it, an actual jingle, when did you last hear a jingle?
Again, a contemporary take on a retro formula, the classic Diet Coke 'Just for the taste of it', but this time warped and processed through the restless mind and fingertips of Thundercat. His wavy bass line instantly carrying you off into another world. Another genius artist to bring on board.
To revamp that jingle and lay it over the entire ad is a meta masterstroke, it's exactly the act of carefree confidence that the brand is trying to exude throughout.
It could have so easily been another Tame Impala track. Not that there's anything wrong with Tame Impala, but this jingle stays with you way longer than it has the right to. It's a cool and refreshing change.
The vignettes that follow are suitably understated, continuing the theme of carefreeness, if that's a real word? They are odd enough to stand out, but relatable enough to recognise. The ripping off of the bra mid-phone-call-in-taxi rant was a particular highlight and pretty ballsy for a brand like Coke. I wonder how many of these scenarios are on the creative cutting room floor (I imagine many Diet Coke's were harmed in the making of this ad). I'm sure there's some lost gems but I'm confident that this Just Because platform is properly leggy and future creative work will continue to take it into some really fun places.
Normal Coke could take note, there's layers of authenticity and personality going on here that I feel is maybe missing in the latest dancing spot 'Open that Coca-Cola'. Obviously a massive number but doesn't quite have the cut-through this spot creates.
Anyway, it's about time I got off this flamingo, out of the pool and did some work.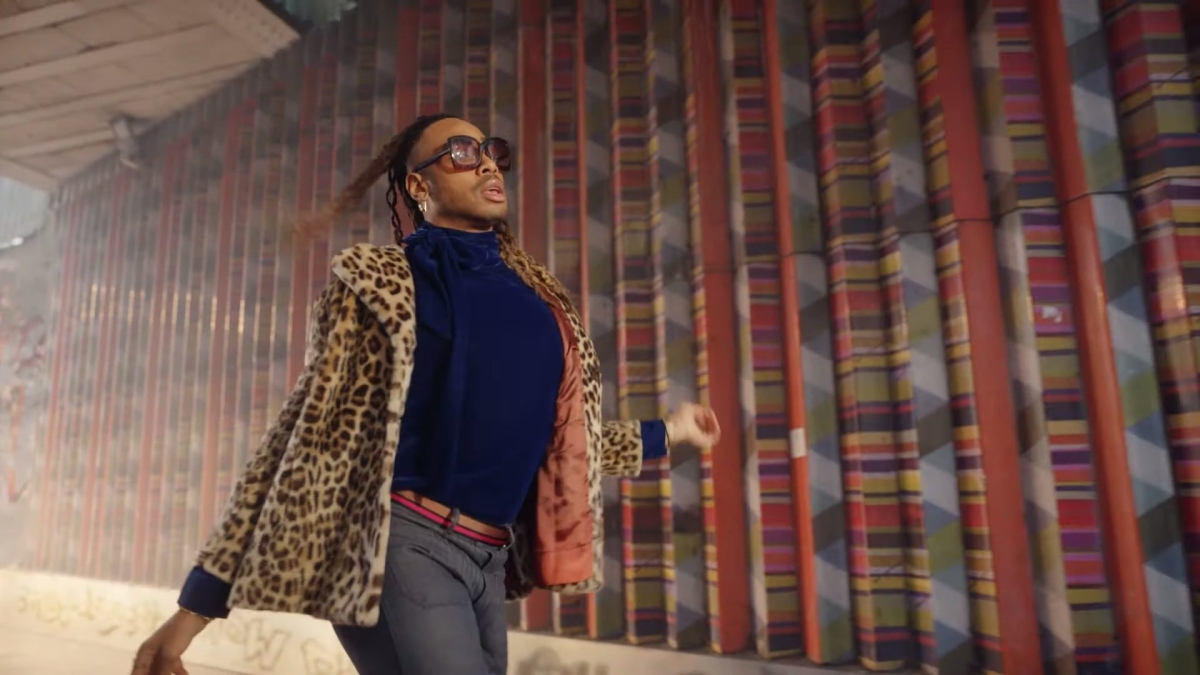 If you enjoyed this article, you can subscribe for free to our weekly email alert and receive a regular curation of the best creative campaigns by creatives themselves.