Dom Joly recreates giant phone sketch for Specsavers presbyopia campaign

One in seven people in the UK has presbyopia—the gradual loss of the eyes' ability to focus on nearby objects and is a natural part of ageing.
Comedy icon Dom Joly, who recently discovered he has the condition, has teamed up with Specsavers to recreate his legendary giant phone sketch, only now the phone is oversized to make the screen easier to read without specs.
The film was created for social and PR by Tangerine and Tigerbond, and is part of an integrated campaign designed to encourage 35–55 year-olds who may be experiencing symptoms to book an eye test.
'Are you a huge font-er', 'a squint at your scor-er' 'a zoom-in-er' or 'hold at arms length-er?' ask the ads, which are embedded in and play on the moments when people might be struggling to see content, such as reading a newspaper, checking maps or gaming.
Running across digital display, online video, press and social, the work was created in house by Specsavers The Agency.

Dom says: "Presbyopia happened to me gradually and I hadn't realised that I needed glasses. I thought I had 20:20 vision and that my eyes were simply tired. But I started to squint more often when I was reading and especially using my phone. I was making the text bigger and bigger – so much so that there was about nine words on the screen!
"Rather than doing something about it, I just thought "Well that's life!", and got on with my day-to-day. Eventually I had an eye test and realised I needed specs. Presbyopia is a just a sign of getting older and perfectly normal.
"Now life is so much clearer, and I realise I should have had an eye test a long time ago."
Lisa Hale, head of social at Specsavers said: "Presbyopia isn't a fun or engaging topic on its own, so for social, where ad fatigue is rife, we had to think of a way to communicate quite a lengthy key message in a way that will capture and hold the attention of our 'xennial' audience. Research told us that nostalgia is hugely effective for this audience, so we used this to connect with those who might be experiencing symptoms, while also leveraging the brand's playful tone of voice."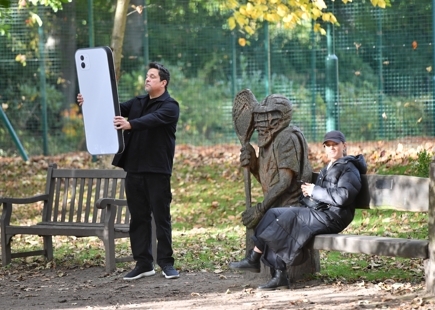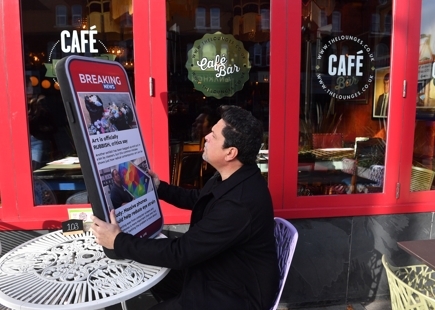 Presbyopia usually becomes noticeable in your mid to late 40s and gradually worsens until 65. Your optician will check your vision in the same way as they would to determine whether someone is short-sighted or 'myopic'. Most who have the condition find that they just need to wear reading glasses or multifocal glasses or contact lenses.
Common symptoms include:
Having difficulty reading small print
Needing to hold reading material, such as a mobile, at arm's length to focus properly on it
Having eye strain or headaches after reading or doing close work
Needing brighter lighting when reading or doing close work
Squinting to bring objects into focus
Credits
Project Name: Presbyopia: Tempting new category entrants
Agency: Tangerine Communications (social) & TigerBond (PR)
Client: Lisa Hale, Head of Social, Specsavers
Creative Director & Copywriter: Helen Gradwell, Tangerine
Agency Producer & Post-Production: Jack Gregson, Tangerine
Strategists: Adam Flynn, Tangerine
Account team:
Tangerine: Sarah Schofield, Jane Duffy, Alisha Wood, Jay Parker
TigerBond: Gareth Anderson, Scarlett Jeffree
Exposure: Facebook, Instagram, Twitter, PR (digital and print)
Project Name: 'Huge font-er'
Agency: The Agency - Specsavers
Client: Aimee Legge and Elaina Le Tissier
Creative Director: Richard James
Creatives: Lucy Weetman and Holly Piriou
Copywriter: Lucy Weetman
Art Director: Holly Piriou
Senior UX & Motion Designer: Fezaan Haroon
Senior Graphic Designer: Helina Mathews
Client Partner: Tasha Symes
Creative Producer: Richard Simpson
Strategists: Polly Evelegh
Media agency: Manning Gottlieb
Exposure: Press x 3 executions, YouTube pre roll, King - Candy Crush