Drag is a first amendment right: Support LGBTQ+ freedom of expression on Independence Day

'In the 1800s, our founding daddies signed the declaration of independence wearing wigs, heels and tights. But in 2023, drag queens could be arrested for doing the same thing in public.'
RuPaul's Werq the World Tour and Voss Entertainment stand up to anti-drag bills this 4th July with a billboard in Times Square.
The poster, created by Uncommon Creative Studio, features an 18th-century painting of the Founding Fathers signing the Declaration of Independence, accompanied by a statement written in hot pink — highlighting that drag is protected by the First Amendment like any creative expression such as dance, fashion and music.

The declaration of independence was written by men in wigs, heels & tights. Drag is a first amendment right. This Independence Day, support your local LGBTQ+ charity.

This comes at a time when drag performers and the LGBTQ+ community are facing multiple threats across America. Many states in the US have passed or are looking to enact 'anti-drag bills' — which ban drag in any public space — this is currently tracking at nearly 500 anti-LGBTQ bills in the U.S.

Most recently, the US Supreme Court dealt a major blow to LGBTQ+ rights by ruling that a Colorado wedding website designer can refuse to create work for members of the community if it conflicts with religious beliefs. The decision was reached by a six to three vote of the conservative supermajority and opened the door for businesses to refuse service to LGBTQ+ people based on their sexuality.
This billboard aims to raise awareness and show the hypocrisy of right-wing figures using the Founding Fathers' rhetoric to pass bills that go against the freedoms they fought for. That's why, now more than ever, it's so important to support your local LGBTQ+ charity.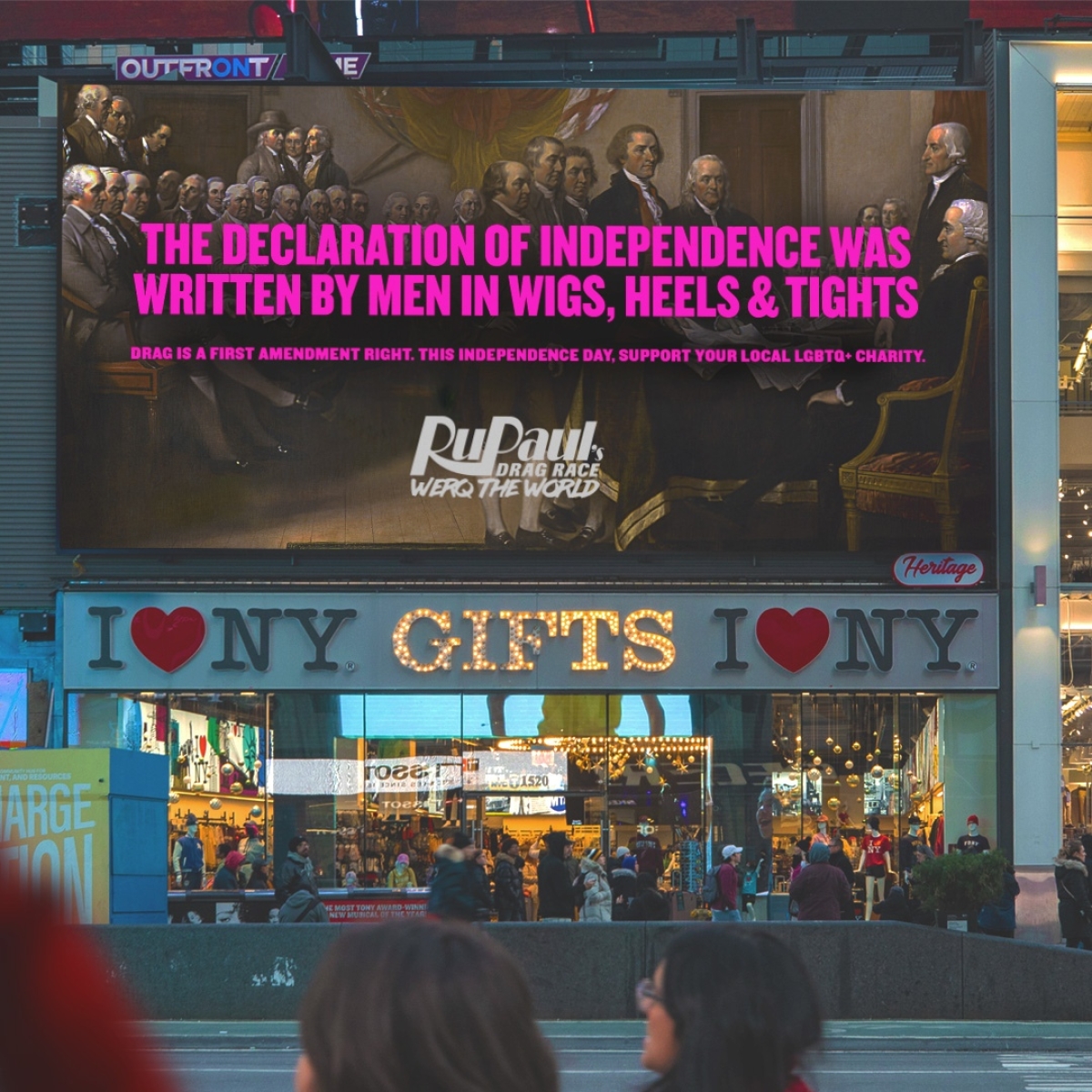 If you enjoyed this article, you can subscribe for free to our weekly email alert and receive a regular curation of the best creative campaigns by creatives themselves.