Droga5 and Equinox unveil "Make yourself a gift to the world" campaign

BOAST is a place where you can find out about recent creative campaigns.
It is a space where agencies can tell us about the new work they are proud of; blowing their own trumpet, so to speak.
Here's the latest from the creative world as we know it.
A campaign by Droga5
Equinox, the global high-performance lifestyle leader, today unveiled its 2020 brand campaign "Make Yourself a Gift to the World," a celebration and exploration of the positive effects that come from a deep devotion to oneself.
Campaign stills, shot by iconic fashion photographer Glen Luchford and an accompanying film directed by world-renowned creative Floria Sigismondi, will roll out in the U.S., Canada and London with print, digital, social, out of home and video components.
The accompanying video, "The Most Selfless Act of All," brings to life the philosophy that self-obsession is the first step to bettering yourself and the world. A teacher delivers a lesson to her students – an alternate version of the classical story of the man who fell in love with himself – that reveals self-obsession is, in fact, a way to improve the world. Her words land with poetic punch and energy, inspiring those listening to dance in celebration of their new-found knowledge.
Equinox, renowned for its bold, thought-provoking campaigns that channel the collective mindset, explores the theme of healthy self-obsession to provide a fresh take on a concept already central to its mission of empowering a life well lived.
This year, the brand challenges people to commit to becoming the best version of themselves through self-devotion, and in so doing, become a better person, better friend, better partner — improving the world around them.
"Year after year, we see the brand campaign as our opportunity to lead with a strong point of view and communicate a universal truth that is relevant to our community and reflects what's happening in culture," said Seth Solomons, Chief Marketing Officer of Equinox. "Our message this year, delivered in a playful, tongue-in-cheek way, is a statement about the benefits of being your best self for the benefit of others, turning the idea of self- obsession on its head."
Through the lens of Luchford for campaign stills and eyes of Sigismondi for the accompanying film, the new campaign, developed in partnership with creative agency Droga5, creates a rich visual world that promotes unwavering devotion to oneself. In the first installment, launching on January 6, divine characters are introduced as god-like 'gifts to the world' in four moments and scenarios that see them sharing their gift with the world to make it a better place:
● Be the Power | Safer Planet – A person stands confidently carrying the weight of two people, demonstrating the power to assert oneself and take action.

● Play Forever | More Love for All – A connection of love and admiration between two people implying the infinite drive and passion that comes with high-performance energy levels.

● Experience Deeper | Touch More Lives – A person lies peacefully in an open coffin – not an image of sadness, but one of celebration. The trinkets and people gathered prove this life was beautiful and well-lived.

● Eat Cleaner | All Things Grow – A person takes a powerful squat position in a meadow, reminding us of our connection to Mother Earth and the careful choices we must make about consumption to both fuel ourselves and minimize our impact on the planet.
"I created a theatrical and playful tone in this film," says Sigismondi. "But, behind all of the tongue-in-cheek, it's raising a really important point. We can't love anyone else until we love ourselves first. Love brings universal joy."

A true lifestyle experience for a high-performance global community, Equinox provides unparalleled access to premium fitness offerings, integrated regenerative services, expertly tailored holistic programming in partnership with its Health Advisory Board and transformative active travel experiences, putting self-devotion on display every day.
The 2020 brand campaign, launched on January 6th, is a creative reflection and celebration of just that.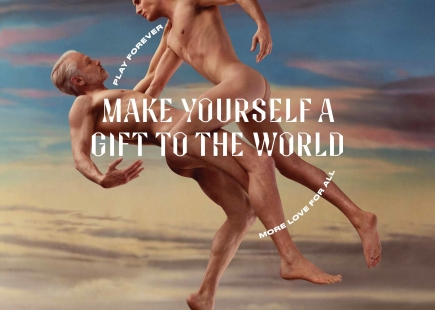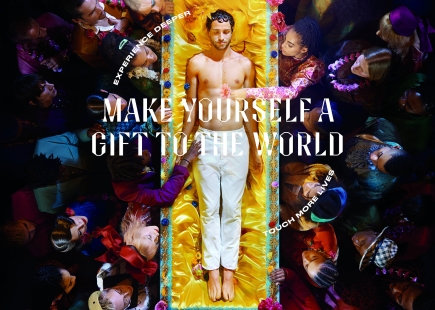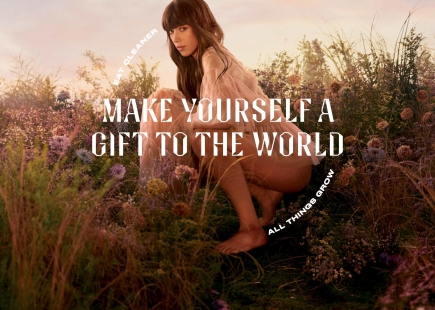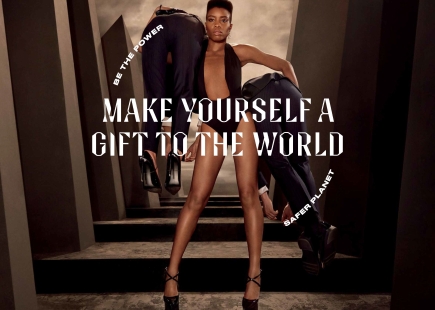 Credits
Additional credits (video):
Production Company: Believe Media
DP: Adam Newport-Berra
Music: 'Do You?' by TroyBoi
Additional credits (stills):
Styling: Karen Langley
Hair: Paul Hanlon
Make-up: Lucia Pieroni
If you enjoyed this article, you can subscribe for free to our weekly email alert and receive a regular curation of the best creative campaigns by creatives themselves.