Droga5 London creates new brand identity for Karma Kitchen ahead of push into Europe

A campaign by Droga5
Droga5 London is behind the colourful new brand identity and marketing push for commercial catering space start-up Karma Kitchen as it plots its expansion from London across the UK and Europe.

Karma Kitchen builds and runs workspaces that meet all the needs of delivery-only food and drink businesses, from kitchen porters and community managers to storage space and top-of-the-range equipment.
The branding devised by Droga5 London is inspired by Karma Kitchen's core values of community, creativity and collaboration. It playfully conveys the idea of a vibrant commercial kitchen in the form of stylised line drawings of equipment like woks, frying pans and plates.

Additional assets take this branding and combine it with photographs of real food. Shot by photographer Maisie Cousins, these images have nothing to do with overly styled food porn and everything to do with the visceral, messy business of cooking and eating, bringing the commercial kitchen to life in its most exciting and diverse way.
The new identity can be seen on the Karma Kitchen website and social assets, and will also be featured in outdoor and digital campaigns designed to drive brand awareness and encourage people to book tours.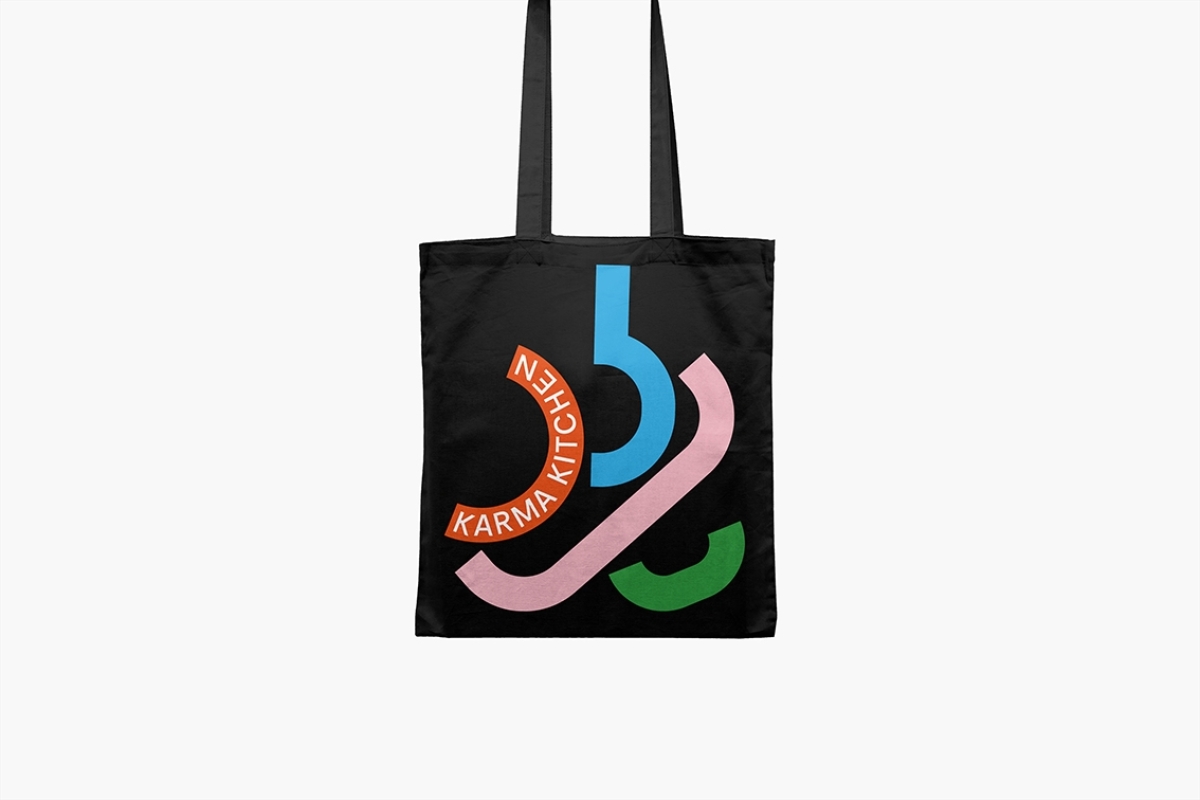 Karma Kitchen launched with a single premises in Hackney in London in 2019 and has since opened a second location in Wood Green. Thanks to the exponential rise in demand for food delivery during the pandemic, Karma Kitchen's series A funding round earlier this year ended up raising £252 million against a goal of just £3 million.
This has allowed business founders and sisters Gini and Eccie Newton to ramp up their expansion plans. Their purpose in starting Karma Kitchen is to help food businesses grow and scale without being hampered by a lack of appropriate facilities which traditionally require significant investment to acquire.
Gini Newton said: "When Eccie and I co-founded Karma Kitchen we had the vision to become the leading commercial kitchen providers internationally while also creating a brand-focused business. We had an amazing creative team at Droga5 who helped come up with an identity and assets which reflect that vision brilliantly."
Chris Chapman, head of art at Droga5 London, said:"Our identity reflects not only the ingredients of a Karma Kitchen but also its communal start-up energy."
Gini and Eccie were inspired to start their enterprise after founding the lunch delivery company Karma Cans in 2014, which gave them an understanding of how important it is to get operations right along with the experience of building two commercial kitchens.
Delivery-only food businesses began emerging alongside services like Deliveroo and Uber Eats but it is during the Covid-19 lockdowns that the sector flourished, picking up some of the demand created by the closure of restaurants and serving the needs of consumers bored of their home cooking ruts and their usual takeaways.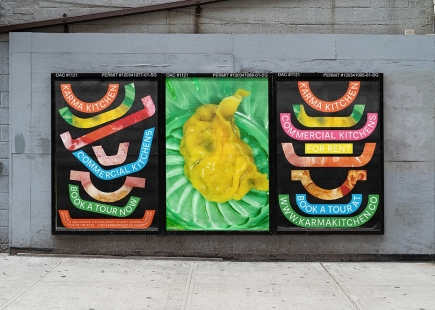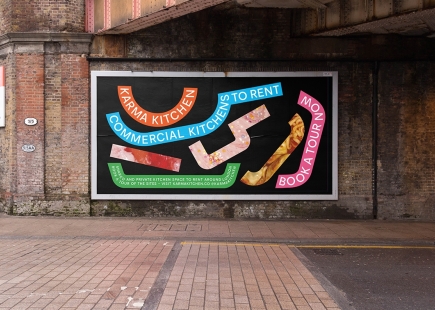 Credits
Creative Director Chris Chapman
Graphic Designer Millie Tyler
Animator Rob Wickstead
Director of Art Production Monika Andexlinger
Studio Manager Tim Larke
Joint Managing Director Rebecca Lewis
Account Director Georgie Bowie
Chief Experience Officer Grace Francis
Photographer Maisie Cousins
If you enjoyed this article, you can subscribe for free to our weekly email alert and receive a regular curation of the best creative campaigns by creatives themselves.