Fictional broadband company goes rogue in award-winning short film by 10 Days London

10 Days London have released their multi award-winning short film: Like I Said.
'Like I Said' taps into a very familiar and frustrating situation—trying to cancel your broadband—but with a darkly comic twist. Writer and director Jolyon White makes a hilarious yet stark social commentary on the dangers of how companies could use your data.
The 6 minute short film has won 16 awards to date, including best short at Paris Film Festival, best short script at the UK Film Festival and received a nomination for the BAFTA-qualifying Bolton International film festival.
The film opens with a Mr John Owen (Jonathan Rhodes) placing a call in an attempt to cancel his existing broadband contract with fictional brand "Surf Surf". He is immediately frustrated by endless robotic options before finally being connected to the seemingly charming Hayley (Jasmine Embrechts).
However his attempts to cancel are thwarted at every turn and Hayley soon reveals how much she really knows about his browser history—to frighteningly comic effect.

We all know that big tech companies such as Google, Instagram, Facebook (now Meta) hold a plethora of information on you1, and this extends to broadband providers. For example, one UK broadband provider's privacy policy shows they can collect your data including browsing history to use it for a variety of uses including ways which "enables us to gain customer insights and to review, develop and improve our products, services and special offers to ensure we are giving customers what they want."2
Fortunately, Like I Said is a fictional film, and Surf Surf is a fictional company us broadband users will never need to worry about…right?!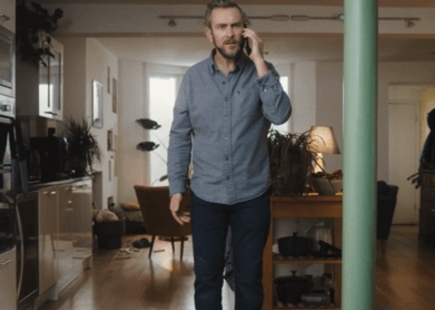 The film was written and directed by Jolyon White, produced by George White, with music composed by Dominic White—all brothers and founders of 10 Days London.
Jolyon White, director said; "With January being the most popular time to switch broadband, we thought it would be a good time to release something fun and provocative. We all know these big companies hold huge amounts of data, and I love the thought that companies or individuals could go rogue with it."
Like I Said has achieved international recognition and most recently the accolade of Best London Filmmaker at the Wimbledon International Short Film Festival.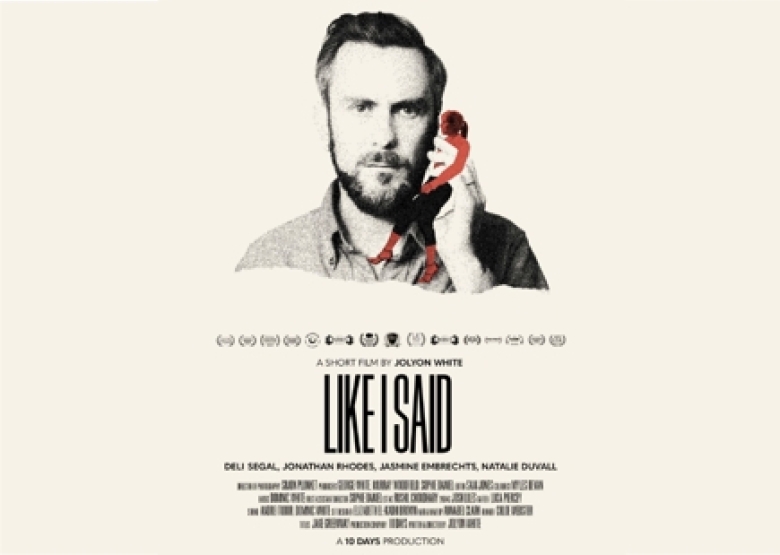 Credits
Written and Directed by Jolyon White
Ad agency/ Production Company: 10 Days
Producers: George White, Murray Woodfield and Sophie Daniel
Director of Photography: Simon Plunket
Editor: Sam Jones // The Quarry
Colourist: Myles Bevan // Time Based Arts
Music: Dominic White
Voice: Deli Segal
John Owen: Jonathan Rhodes
Hayley: Jasmine Embrechts
Mrs Owen: Natalie Duvall
First Assistant Director: Sophie Daniel
1st AC: Rushil Choudhary
2nd AC: Josh Liles
Gaffer: Luca Piercey
Sound: Andrei Tudor Grigor and Dominic White
Set Designer: Elizabeth El-Kadhi Brown
Hair & Makeup: Annabel Clark
Runner: Chloe Webster
AWARDS

UK Film Festival Best Short Script 2020: Winner
Paris Film Festival: Best Live Action Short Film
Wimbledon International Short Film Festival: Best London Filmmaker
IndieFest Film Awards: Award Winner
Infinity Film Festival: Best Lead Actor
Infinity Film Festival: Best Supporting Actor
Short Close-Up: Screenplay Contest Winner
Film Shortage: Daily Short Pick
FLICKS Film Festival: Semi-finalist
San Francisco Indie Short Festival: Semi-finalist
Nightpiece International Film Festival: Official Selection
Short Focus Film Festival: Silver Medal
Short + Sweet Illawarra Film Festival: Runner Up
Bolton International Film Festival: Official Selection
Link International Film Festival: Honorable Mention
London Film & TV Awards: Official Selection
London-Worldwide Comedy Short Film Festival: Silver Medal

REFERENCES:
1. https://clario.co/blog/which-c...
2. https://www.virginmediabusines...
If you enjoyed this article, you can subscribe for free to our weekly email alert and receive a regular curation of the best creative campaigns by creatives themselves.