How Paddy Power is fighting Russia's discrimination against LGBT people

Background
There's been a notable shift in campaigns and messaging in the last few years – especially from traditionally ballsy brands like Paddy Power, Ryanair and BrewDog.
I put it down to the culture of perpetual offendedness we unfortunately live in, where my use of Twitter is sometimes like that gif of Abe Simpson walking in and then back out again.
In conversations with marketing directors at brands known for pushing the envelope in the recent past, there's a reticence to upset the applecart which is… well, just a bit boring, isn't it?
And don't get me started on performative wokeness, or, to call it out for what it is – brand campaigns that knowingly and tentatively clutch at social issues with little actual care for anything other than a nod at Cannes.
Part of the fun of creative PR, at least for me, is appealing to your audience, others be damned – within reason, of course.
The Big Idea
Much like stand-up comedy it's all too easy to offend with creative PR if that was ALL it wanted to do, and I'm not just talking about the time in which we find ourselves.
If, though, an idea is relevant to a brand, appeals to its desired audience, and can have a measurable impact, that's when I'd sooner ignore the potential and momentary poutrage from the professionally upset, and push ahead with an idea.
Ideas like this billboard made of rabbit pelt might scare a previously bold client now, and I think we're all the more vanilla for it.
Without campaigns like 'Beach Body Ready' from Protein World, we don't engage on issues, serving to instil a feeling of there only being one acceptable opinion – that of whoever shouts isms the loudest. There's no dialogue whatsoever and I believe that to be the antithesis of good creative PR, which I have always believed should inspire thought, debate and opinion and, ideally, entertain at the same time.
That intro brings us to Paddy Power. A brand that has lain creatively dormant for the last year or two; at least on a global, your-mum-might-have-heard-about-one-of-its-stories way, post-merger with Betfair.
I used to be spoiled for funny and well-judged stunts out of the bookmaker's stable when I ran PRexamples.com in the earlier days, but that steady stream dried up. It appears though, that the dam has been opened, and I'm really impressed by a recent effort.
This week, to coincide with the launch of the FIFA World Cup, Paddy Power has announced that it will donate £10,000 to LGBT+-focused Attitude Magazine's Foundation each time host nation Russia scores at the World Cup.
In a pun-laden onsite blog explaining what the money would go towards, Paddy Power described Russia as a 'typically homophobic nation', and said Russia will, 'whether they know it or not' be directly funding a campaign to tackle homophobia in football which, after last weeks 5-0 drubbing of Saudi Arabia, means £50,000 is already in the Foundation's coffers.
In stark contrast to Mastercard's scrapped 'if Neymar or Messi score, we'll donate 10,000 meals to hungry children' PR campaign, Paddy Power said it would donate a minimum of £50,000 anyway, whether Russia scored or not.
Review
Working with influential supporters of LGBT+ rights, including Caitlyn Jenner, rugby referee Nigel Owens and Christopher Biggins, Paddy Power has not only achieved a shedload of coverage for the campaign, but they've continued their vein of working with head-turning talent in this cheeky campaign, too, having previously worked with Stephen Hawking to create a mathematical guide to England's chances at the 2014 World Cup.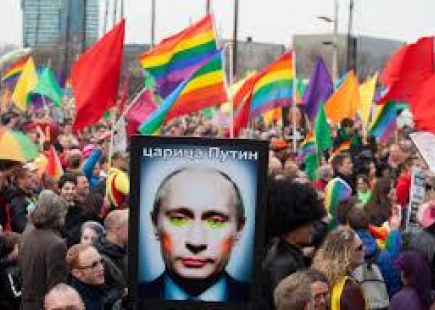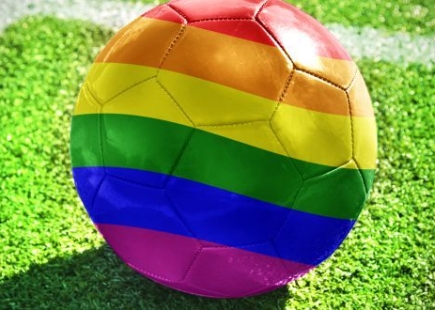 In Hindsight
I hope we get back to a point where campaigns like this that aren't afraid to place a stake in the ground are again commonplace, or at least not shut down immediately for fear of upsetting an audience not important to the brand. Ideas that strike a chord outside of the back-pattery of PR Land and aren't afraid to ruffle feathers.
This stunt doesn't give the impression of 'pinkwashing', as with other brands that jump into the fray with tick-box social issue PR exercises, but, I'd be a poor excuse for a straight white man if I didn't reduce this to some kind of 'whataboutery', wouldn't I?
Russia's opponent in the first match was Saudi Arabia – a country where the punishment for homosexuality is still the death penalty. Paddy Power appears to have intentionally ignored an open goal here, and as well-executed as the campaign is, I can't help but consider if it's gone with the convenient opponent in Russia rather than the actual issue of LGBT+ rights on a broad and global level.
If you enjoyed this article, you can subscribe for free to our weekly email alert and receive a regular curation of the best creative campaigns by creatives themselves.