Creative Corner: Foo Fighting Beer, London Fashion Fish, Death By Chocolate, Generation Game and Healthy Hearts

Hello you lovely lot!
It's Friday, it's the end of February, and while 2022 continues to be as weird, anxiety-inducing and unpredictable as its predecessors, we push forward and try to be the best versions of ourselves in spite of everything the world insists on throwing at us.
And in this corner of the internet that means celebrating some truly great creative work from the past week.
Let's get to celebrating, shall we?
Blessed be the Beer
Picture the scene - you're Foo Fighters' frontman, former Nirvana drummer, and all round nicest guy in music Dave Grohl and you're trying to finish your 11th studio album with the rest of the band when you're suddenly possessed by supernatural forces…
Nope, not a fever dream I had recently, but the plot of Studio 666, a horror film released today (25th February 2022) where that exact thing happens. But this isn't about the film. It's about beer brand Coors (reportedly Grohl's favourite) which has made a new drink to coincide with the release of the film, Coors Almighty Light.
The first 'spiritually-enhanced' beer ever made, with fresh Rocky Mountain water blessed by a spiritual guru. And I love it!
The faith/religion of the spiritual guru has not been made public - don't want to annoy any particular customer group by seemingly favouring one - but that doesn't matter. It's positioned as a tongue-in-cheek 'demon deterrent' which fits great with the brand itself, and Dave Grohl's sense of humour.

Fans can try to get their hands on the limited edition drink here.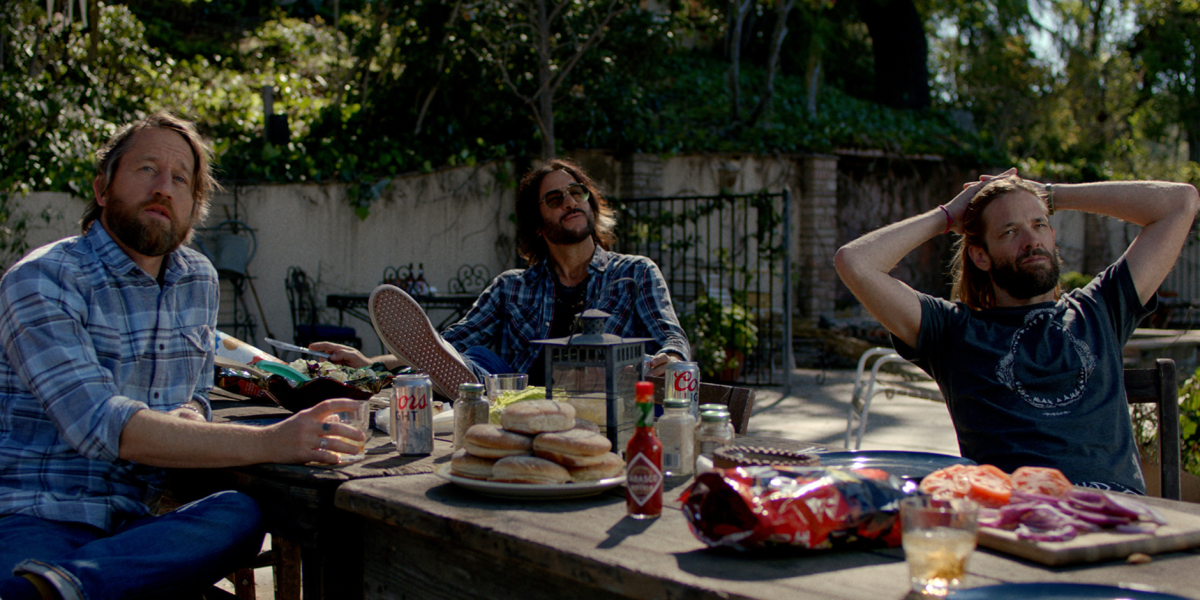 No such thing as a (fashion) fish
Big events like London Fashion Week are a great time to spot creative campaigns in the wild, and this from Just One Ocean is a beaut.
The charity created the world's first designer fish boutique - Fashion Fish - selling designer fish contaminated with microplastics from some of the top fashion brands. Up for grabs are brands like Prishark, Victoria's Seahorse, Nasty Gill, Pretty Little Fins, Pike, and my personal favourite, Urban Troutfitters.
To coincide with LFW, Just One Ocean also had a pop-up store in London where fashion lovers could 'shop' the contaminated fish in real life.
I love all things pun and wordplay, so the win for me personally here is taking a serious message around microplastics in the oceans and delivering it in a way that feels fresh, new, and (dare I say it) fun.
Spotted via @Liv_ARBennett on Twitter.
Death by chocolate
A delicious stunt from the BBC now.
It's been sending boxes of 'poisoned' chocolates to journalists and influencers from Villanelle ahead of the final season of Killing Eve.

Of course they're not really poisoned, but there is a chilli-laden truffle in amongst the 'Sweet Obsession' ones that won't go down as well as the rest! I miss the days of creative mailers like this but hopefully they're due for a comeback after this effort from the Beeb.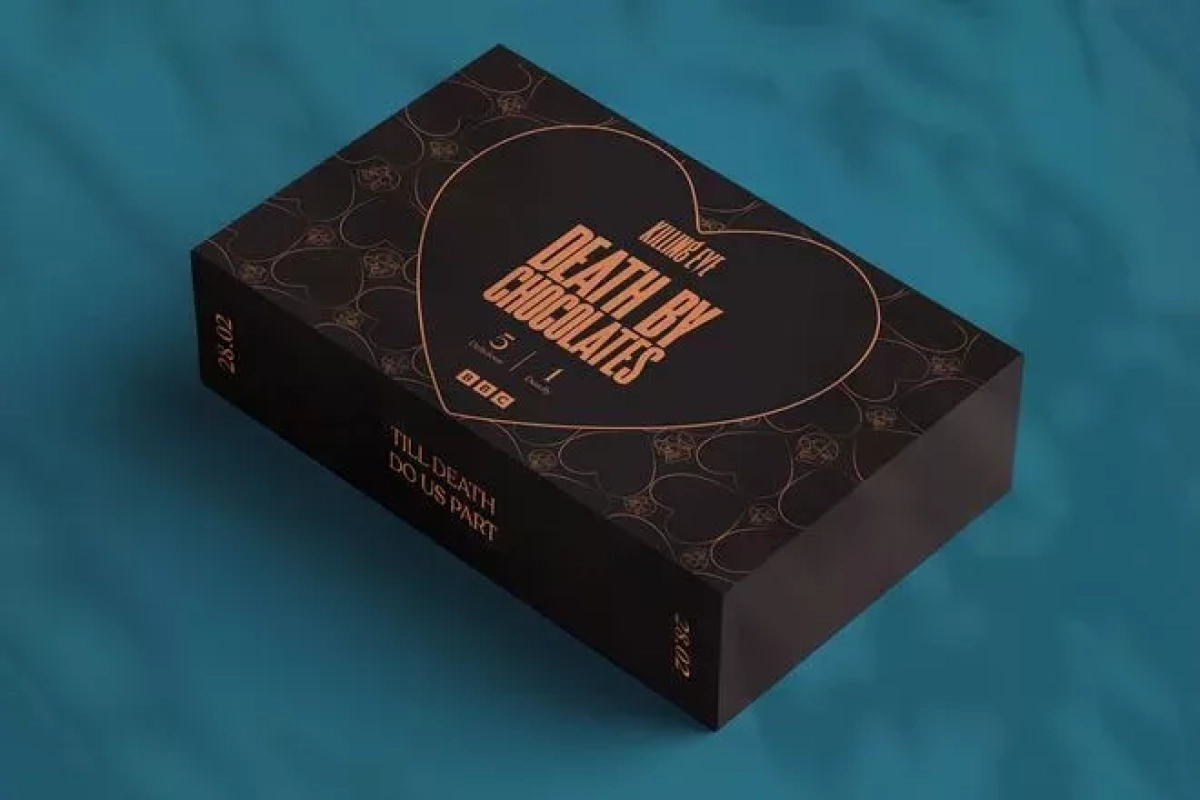 Generation Game
A lovely campaign now from Specsavers Home Visits and u3a (University of the Third Age) that's aiming to bridge the generation divide, and show that the old dogs have new tricks to teach the young ones, never mind the other way around!
#GenerationWOW (which stands for Wonderful Older Wisdom) is a skill sharing hub launched by the brand with TV presenter Steph McGovern (and her dad, Eamonn) in the hope that older people will share their skills with younger generations.
Backed by localised data that says older people believe they have valuable knowledge going to waste, and that young people want to learn new skills, the campaign's already generated some good coverage in all the right places - think Yours magazine, Hello!, and local news sites.
Thanks to @jvictor7 for sending this one over!
One final Thort…
Valentine's Day might feel like a distant memory but one final campaign to highlight this week is from Flora Proactiv and online card marketplace Thortful (ahhhh now the seemingly awful headline spelling makes sense! Ed.).
The campaign to encourage everyone to get a little prick (stop it) for Valentine's Day in the form of a cholesterol check was launched by Love Actually royalty Martine McCutcheon, and included four limited-edition, pun-laden cards - I Needle You Around, I want to keep my H-Artery clear for you etc.
Great visuals, more puns, and the fact all proceeds went to charity HeartUK make it a lovely bit of creative.
Thanks to David Fraser at Ready10, the agency behind the campaign, for sharing it with me!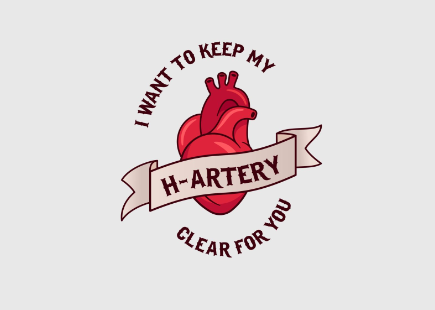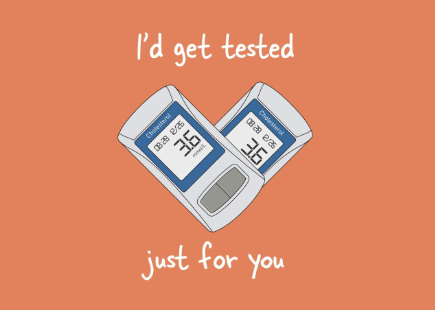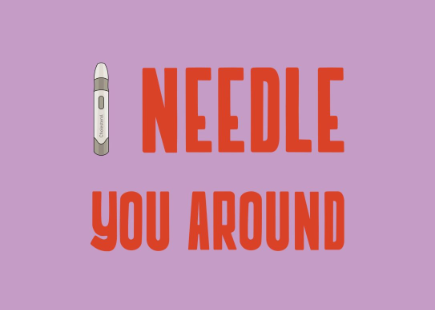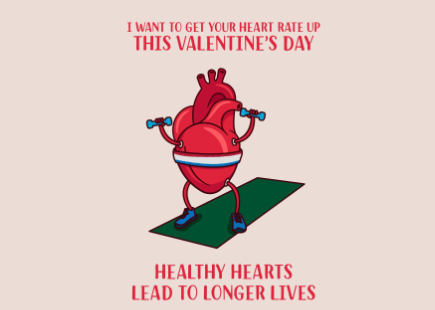 If you enjoyed this article, you can subscribe for free to our weekly email alert and receive a regular curation of the best creative campaigns by creatives themselves.