Why Frankie and Benny's mobile phone ban gets the nation talking – properly talking

The Background
For those of us who have either got young children or, like me, have gone past that stage in family life, where do you turn when you want to eat out together?
Fast-food outlets that offer the food fussy youngsters will eat and create child-friendly environments with drawing pads and soft play areas are all very well, but when something a little more 'restauranty' is wanted, families often resort to a go-to place.
We did. In fact, we still go to that same local family-run pizza restaurant to this day! It's my now 21-year-old daughter's fave eatery even now.
So, what did New-York-style Italian restaurant chain Frankie and Benny's do to show its family dining credentials?
And why could this simple one-week test be seen as an interesting social experiment?
The Big Idea
Frankie and Benny's is never slow to a PR opportunity. The time it offered impromptu Italian lessons in its toilets as proof of this.
But in this case, it decided to test the results of a survey conducted amongst parents and children. Yawn I hear you say, another survey. Yes, it's clearly the idea of a savvy PR, but it could end up being a sound marketing move if the one-week test proves successful.
The 'no phone' campaign was conceived to test the theory that 70% of the kids who took part in the survey wished their parents would spend less time on their phones and engage with them more.
So how many parents would be prepared to give up their phones?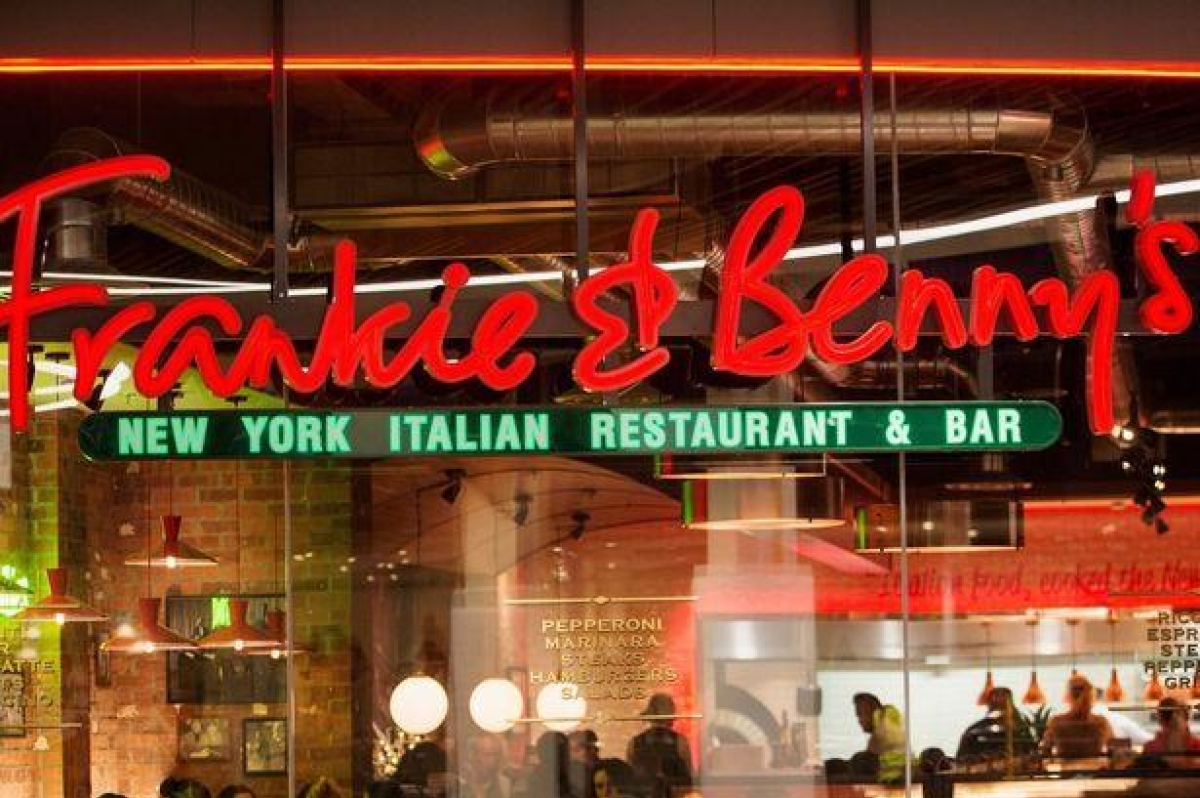 What They Did
During the test period, the parents of any family group arriving at one of their restaurants, were invited to deposit their mobile phone in a secure box for the duration of their visit.
And to show this was more sales promotion than just a severe case of social conscience, the kids ate free for every family who agreed to do it.
So, F&B get families in, kids get more focus during the meal and mum and dad get a few quid off the bill!
Savvy marketing where everyone's a winner, and all dressed up with feel-good sentiment.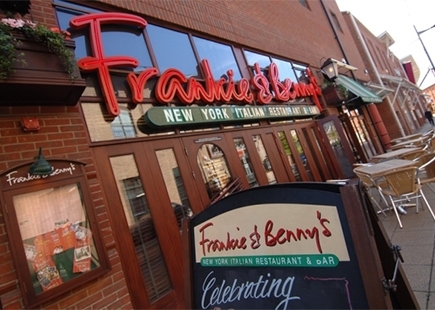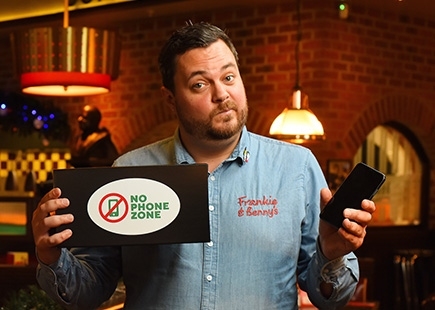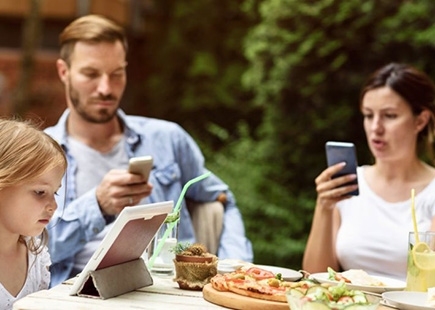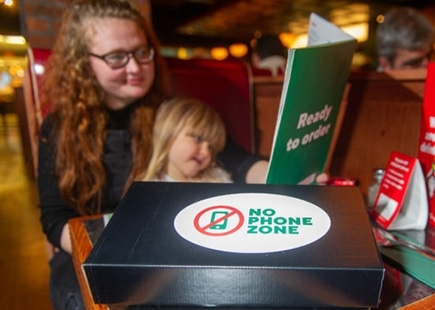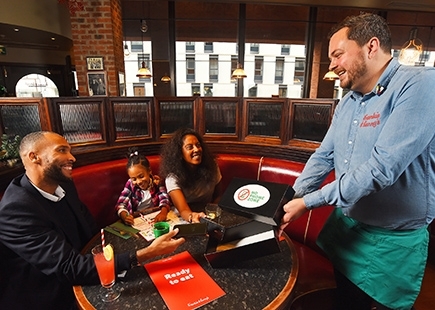 The Review
This caught my attention initially as it appeared to be what it is, a clever PR positioning. But after reading more about it, it seems to me we could all do with using less of our phones, especially when together as families.
It may be a dim and distant view of the family unit, but sitting around the dining table, at home or out, with my siblings talking to our parents led to many great memories. And I'm not sure it would have been the same with everyone constantly checking Facebook, playing Candy Crush or posting on Insta. We were actually making memories, not reading about them!
So, for me, this IS quite an interesting idea if you look beyond its mere PR/sales promotion roots. I'll be more impressed if this is adopted as an ongoing marketing plank and built on in other areas.
But the cynic in me wonders if F&B will ever go too gung-ho with it, given access to its in-house Wi-Fi is writ large on the window and on the table point of sale (POS) when seated. We are made ever more conscious of the amount of screen time we have. Indeed, the last update to Apple's IOS introduced a screen-time measurement tool.
Parent groups have already applauded the initiative which they hope will show parents how to be good role models by creating better quality time within the family and I can't argue against that.
In Hindsight
With a campaign only around for a week or so I'm not sure it could have done much more than mere PR press releases and probably some POS in restaurants. The real test of this will come if it rolls it out next year. Then I'd hope to see more interesting exploitation.
If this is rolled out, I apologise now for not giving it a higher score. If it isn't, I overmarked it so I'm sitting on the fence score wise!
If you enjoyed this article, you can subscribe for free to our weekly email alert and receive a regular curation of the best creative campaigns by creatives themselves.