Generational remix: Virgin Media celebrates connective power of music in new campaign

Virgin Media has launched a new campaign that centres around two generations coming together over a mutual love of music, powered by its lightning-fast broadband.

The integrated campaign, created by adam&eveDDB, will run for four months across multiple channels and is fronted by a new film which debuts Friday 16 July on ITV at 8.05pm.
The TV film follows a budding singer-songwriter, played by visual artist and musician Lava La Rue, as they stumble across a 90s jungle track recorded by their father and dedicated to them when they were a child.
The discovery inspires the daughter to remix their own version with new lyrics, titling the track 'For You', before paying tribute to their father live on stage.
Directed by Maceo Frost at Knucklehead, the son of a renowned drum and bass DJ, the captivating film celebrates the power of connectivity and cross-generational influence through the medium of music.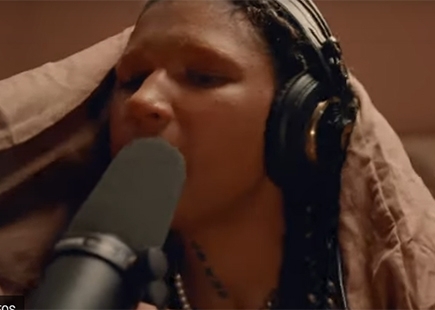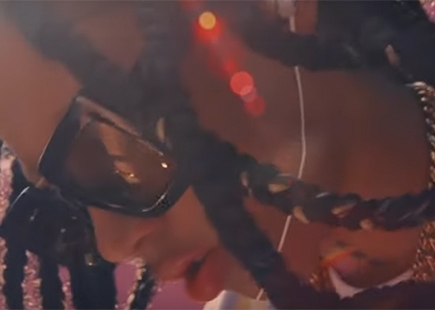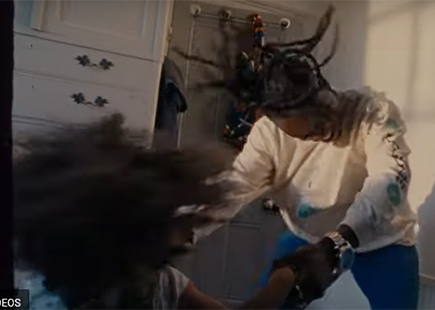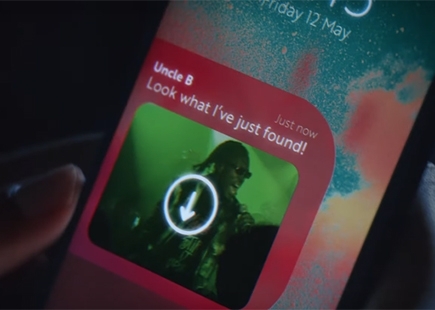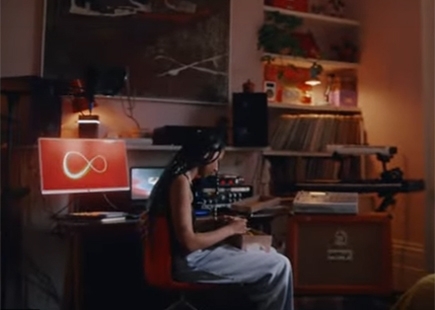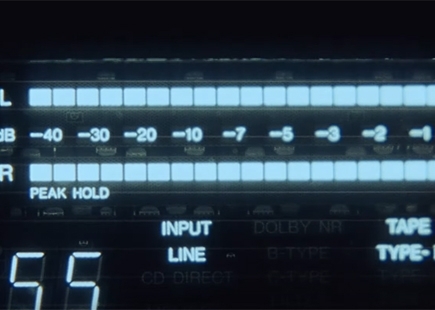 Cilesta Van Doorn, executive director of brand and marketing at Virgin Media said: "The 'Faster Brings us Closer' series fuses Virgin Media's purpose of 'building connections that really matter' with what the brand is known for most—speed—and the second chapter of this campaign tells another familiar story of connection.
"We're proud to continue our recent focus on emotional brand building, and this shift in strategy is bringing strong benefits in both the long and short term – commercially and for our masterbrand equity.
"In our latest TV film, we've played homage to the 90s jungle scene and worked with cultural experts ON ROAD and our internal Belonging Collective to bring the story to life in the most authentic way possible."
Richard Brim, chief creative officer at adam&eveDDB said: "This film has a powerful story to tell, and it was important to work with artists like Lava and the director, Maceo, whose own lives echo the narrative, so that we could honestly celebrate the influence of different cultures on our music culture.
"The mix of the visuals, the soundtrack and the story evoke very specific moments in time, but together they create an experience we can all relate to – the passing of influence between generations."
The new campaign from the UK's fastest major broadband provider will run across TV, cinema, VOD, OOH, online, press and social, with media planned and obtained by Manning Gottlieb OMD, and sees the creation of two original songs, written and produced by Curation and Lava La Rue, featuring Topcat.
In support of the new film, Virgin Media will be launching a TikTok challenge featuring Lava La Rue's track, crafted as a playful twist on the campaign creative which is due to kick off in August. Virgin Media is also teaming up with Spotify for the first time to develop a bespoke music legacy generator, enabling its customers and music lovers all over the globe to learn more about the heritage of their favourite songs and the tracks that inspired them.

Credits
Client: Virgin Media
Brand: Virgin Media
Project/Campaign name: For You
First Air Date: 16 July 2021
Client/s Team:
Executive Director of Brand & Marketing: Cilesta Van Doorn
Head of Brand Communications: Samantha Codrington
Senior Advertising Manager: Katie Kinchin-Smith
Advertising Manager: Sam Miao
Agency: adam&eveDDB
Chief Creative Officer: Richard Brim
Brand Creative Directors: Tim Vance and Paul Knott
Brand Copywriter: Edward Usher
Brand Art Director: Xander Hart
Agency producers: Christopher Battye and Jess Middleton
Planners: Paulina Thompson and Claire Strickett
Project Manager: Anna Curtis
Social: Lauren Booty
Joint CEO: Tammy Einav and Mat Goff
Managing Partner: Sam LeCoeur
Business Director: Fay Taylor
Account Director: Ross Keane
Account Manager: Olivia Rose
Business Affairs: Layla Husted and Gemma Davies
Design: King Henry
Designer: Carl Warren and Dave Robinson
Retouch: Charlie Townsend, Jon Webb and Dan Sandalls
Head of design: Alex Fairman
Art workers: Sam Stabler and Dave Callow
Digital Designer: Sam Butler at Cain and Abel
Digital Producer: Matthew Walker
Media agency: Manning Gottlieb OMD
Media planners: Paula Mankelow, Spencer Corrigan, James Rawlings, Tessa Copeman, Helen Godfrey, Adam Saunders and Jared Bentsi-Enchill
Production company: Knucklehead
Producer: Francis Mildmay-White
Director: Maceo Frost
D.O.P: Mattias Rudh
Editors: Andreas Arvidsson and Georg Bungard
Post Production: Time Based Arts
Post Producer: Sian Jenkins and Jo Gutteridge
VFX Supervisor: Matt Shires and Ollie Ramsey
2D Artist: Sarah Breakwell, Leandro Vazquez, Ralph Briscoe, Leo Weston, Stevo Grasso and Vadim Davidoff
GFX: Tom Mackay-Thomas and Stephen Ross
Colourist: Nicke Cantarelli
Animation: I Love Dust
Music Company: Curation
Music Supervisor: Sunny Kapoor, Leon Jean Marie and Seb Smith
Audio Post Production: Sam Ashwell at 750MPH
Soundtrack name and composer: "For You" Curation x Lava La Rue