Global Creativity Highlights: Daniel Craig dancing, Homer Simpson trainers, visually impaired art, Second Sea calculator and Gaetano Pesce chairs

Delving once again into eye-catching and curated creative weirdness from across the world, the fourth instalment of Magpie features, as ever, some choice cuts of our favourite campaigns from the last few months from the team at Hope&Glory.

What could be described as a veritable smorgasbord of 'creative stuff,' whittles down to a mix of hard-hitting purpose-driven campaigns and to innovations from curators and creators that serve to raise a smile and mirror the ever-evolving goings-on in global culture right now.
Some you will have seen before. Others you may be unfamiliar with. But all having sparked conversation and fuelled our collective passion for the curated weirdness of the world.
So, without further ado, here are a handful taken from the pages of Magpie, which can be leafed through at your leisure here.

Daniel Craig & Belvedere
Finally, we know the answer to the age-old question, "can Daniel Craig dance?"

The answer is yes, and we know this now thanks to Belvedere's latest ad campaign, which transitions the James Bond actor to become the new face of its brand.
Craig is seen dancing through the streets of Paris before arriving back at his hotel for a playful solo dance and enjoying a sip of vodka…"Finally," he says just before the ad cuts.

You just have to watch it to see that Belvedere was given the rare opportunity to show fans a cheeky new side to Craig, and it's arguably thanks to this that it was able to slap its brand name across international headlines.
Not only is this spot a great example of a brand working with a celebrity to refresh its image, but it's also an A* lesson in a celebrity successfully using an ad not just to sell a product but also to shift their public perception.

Homer Simpson Stan Smiths
Adidas is known to be a playful brand.

With a history of viral brand link-ups and talent partnerships, it isn't afraid of playing afield, and its recent catalogue of Simpsons-themed trainers is no different.
The latest in the line is its newest Stan Smith trainer, which immortalises the comedic 'Homer Simpson bushes meme' into a fresh colourway for the popular shoe.
The simple yet amusing design sticks to the Stan Smith original white, off-white and green colour scheme with scattered references to the cartoon franchise.
The white leather upper features gold "Homer Simpson" text, a portrait of Homer on the tongue, a custom The Simpson-themed sock liner and a fuzzy heel tab featuring Homer Simpson partially obscured by a bush, referencing the timeless reaction GIF and meme format of him slowly backing into the bushes.
A brilliant example of a fashion brand tapping into social media-born pop culture.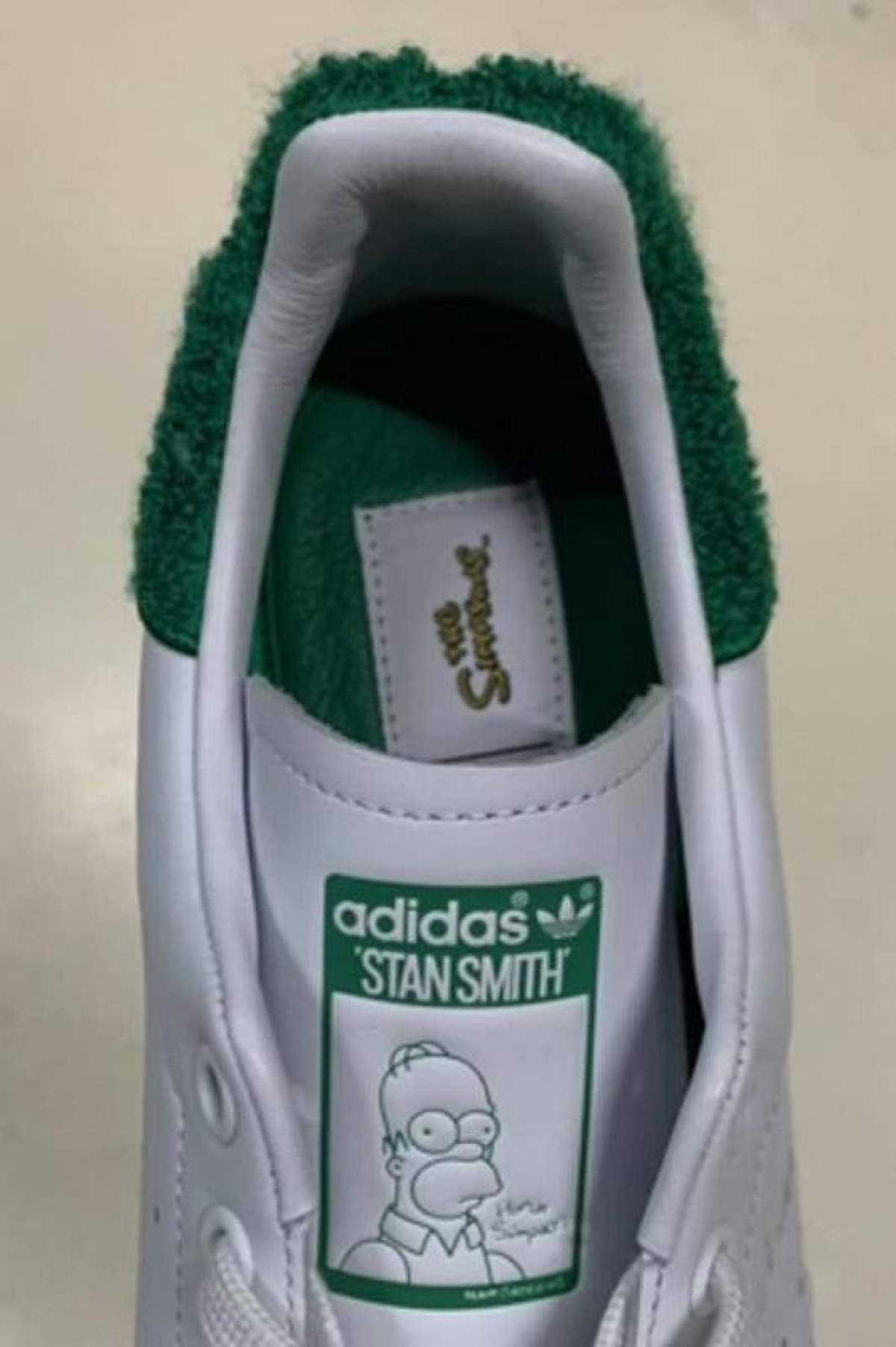 Gaetano Pesce Chairs
Designer seating that makes you stand up and take notice.
The comfortable partnership of fashion and design met again this summer as Italian designer Gaetano Pesce worked his magic on the new Bottega Veneta runway.
Known for its luxurious Italian craftsmanship, the 'Venetian shop' centred its 2022/23 set design around a set of eccentric, colourful chairs designed by the Italian.
Each of the 400 furniture pieces is totally unique, and all part of the 'Come Stai?' collection ("how are you?" in Italian) are now on sale via the Bottega Veneta website and are a must for fans of Italian design.
The meaning of which comes from an afternoon of dreaming up ideas together with a fellow artist in New York in which he signed a book he had been given with the simple inscription: "Come stai? Gaetano."
All in all, a truly unique and highly collectable piece of art.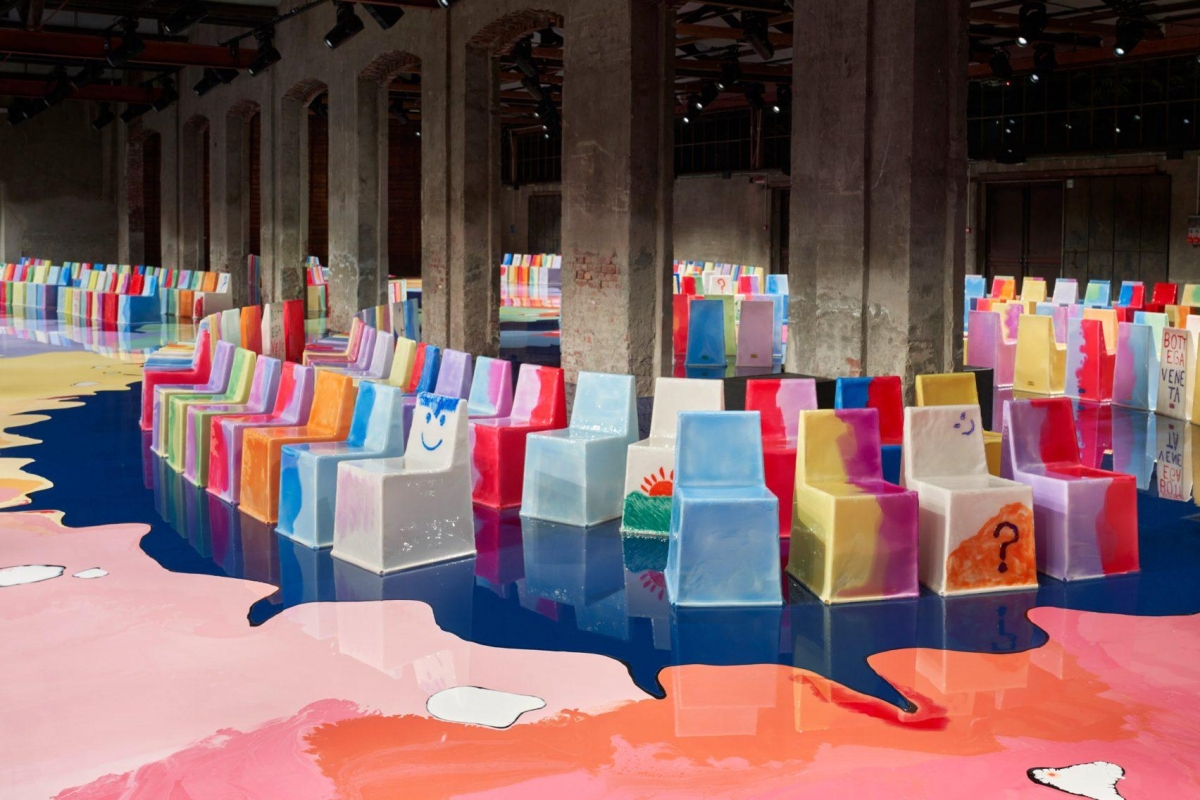 Visually impaired art
South Africa-based artist Philip Barlow creates abstract figurative paintings.
Translating figures and places into simplified shapes, blurring and distorting the scenes he chooses to capture.
The striking results of this approach have been compared to the bokeh effect in photography, a phenomenon in which subjects are condensed into blurs of light. Also, how people with impaired vision view the world.
Philip himself describes his work as a step towards abstraction. He is interested in "capturing the moment", a millisecond when everything lines up perfectly.
A haunting piece of creative work that creates something beautiful to look at, simultaneously raising awareness of a visually impaired view of the world.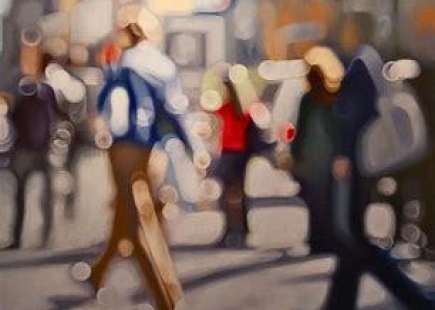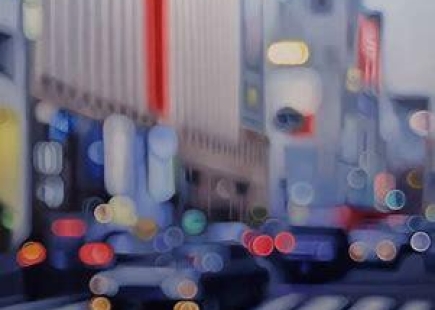 Predicting the damage of rising oceans
Most good stories have an antagonist, and this piece of climate activism pulled no punches when it came to spotlighting the bad guys.

Researchers, developers and climate campaigners pulled together the 'Second Sea' app, designed to produce an invoice for countries based on what climate reparations they owe to coastal cities.
In step with debates on financialisaton impacting climate change, the app highlights the $14 trillion that could be needed by 2100 to repair flooding damage, laying the blame squarely at the feet of the global north.
Take a look at the fourth instalment of Magpie from the team at Hope&Glory.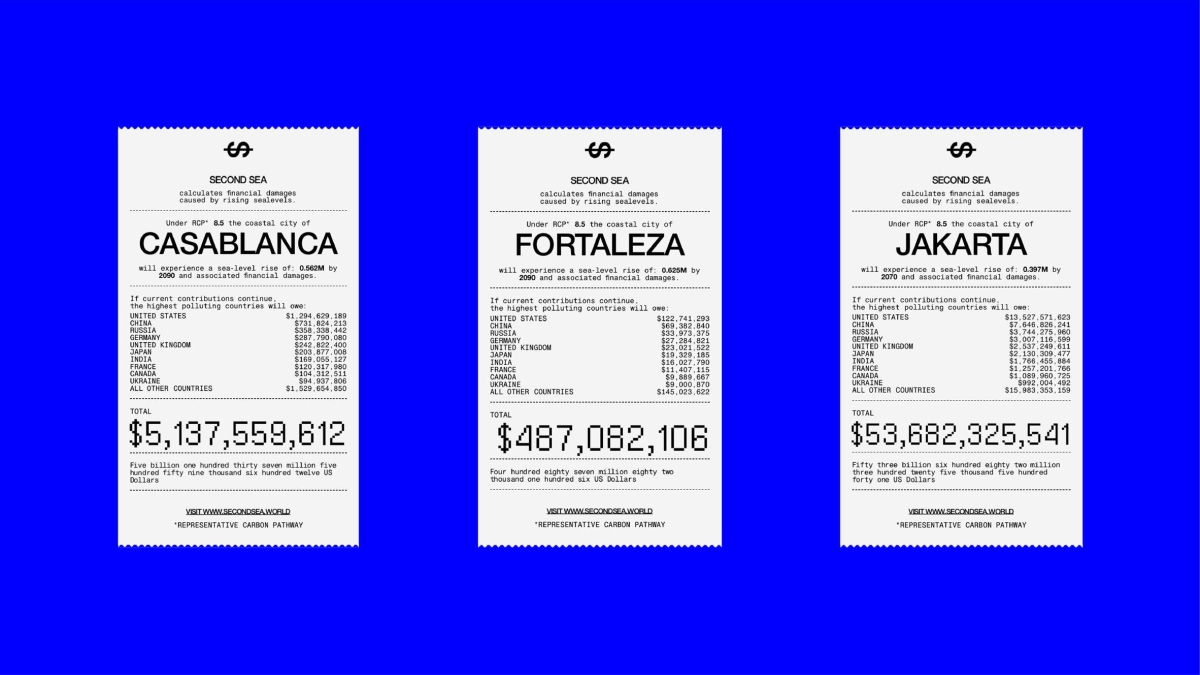 If you enjoyed this article, you can subscribe for free to our weekly email alert and receive a regular curation of the best creative campaigns by creatives themselves.