Animation studio Golden Wolf unveils a reinvigorated new brand identity

The new branding was created in recognition of the transition from 'new kid on the block' to one of the most renowned studios in the animation space today.
The new look and feel seeks to better express the studio's vision and direction for its next creative chapter — celebrating their youthful perspective and craft in animation.
New Logo
The design pays homage to Golden Wolf's original branding, whilst also reflecting this important coming-of-age narrative for the studio.
The new visual identity was created with Madrid-based graphic design and visual communications shop, Koln Studio — known for their playful use of typography and experimentation. Koln took initial inspiration from the studio's graffiti roots, a style that has always heavily influenced the team.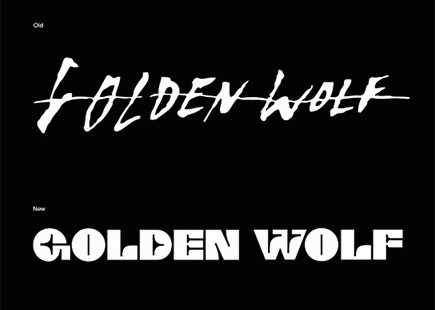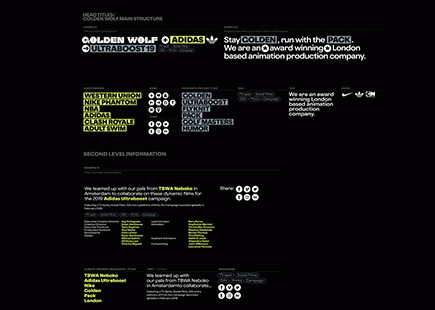 Golden Wolf's Background
Golden Wolf's artists originally started out as designers and illustrators before launching into the world of animation. This path allowed them to develop their unique approach to storytelling and animated visuals.
Seven years later, the studio is now making an array of filmwork for global brands such as Adidas, Bose and KFC in their recognisable style.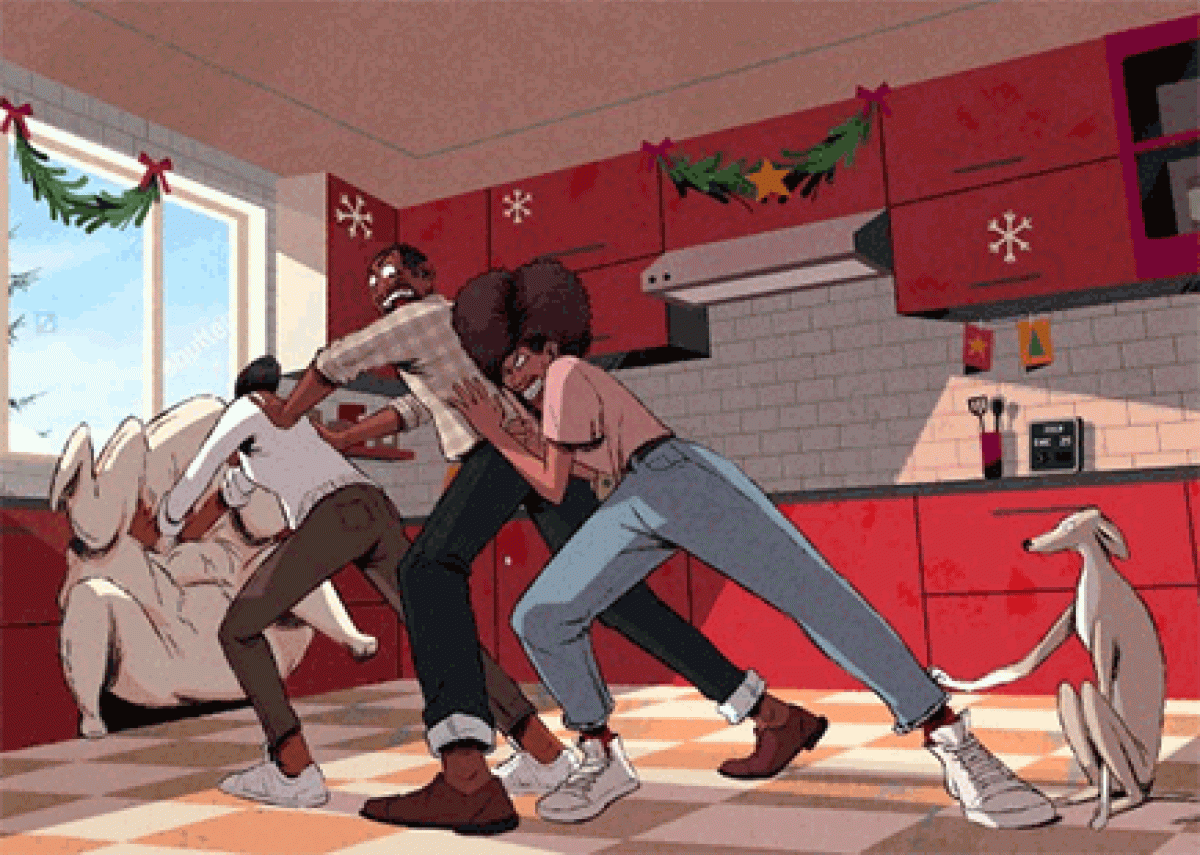 New Visual Identity
Golden Wolf describes its work as living in the space between irreverent humour, intensely dynamic action and psychedelia. Their distinct visual aesthetic is identifiable across the branding.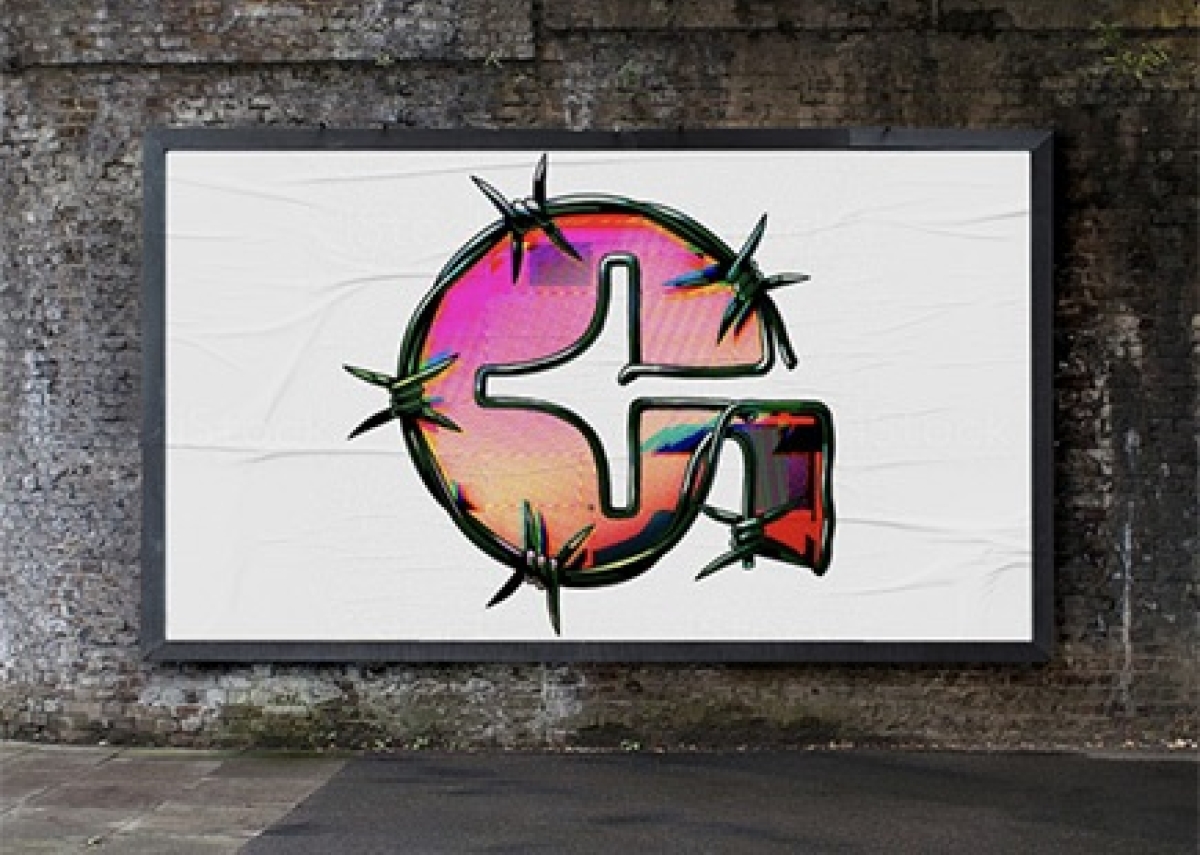 Bob Mascot
Golden Wolf have always heroed a mascot for their previous swag with a neutral smiley face named Bob. Bob has also had a makeover — his 'straight face' is no more — the iridescent smiley now masks more of a 'slanted expression'. Bob really feels just the same way about the start of 2021 as many of us do…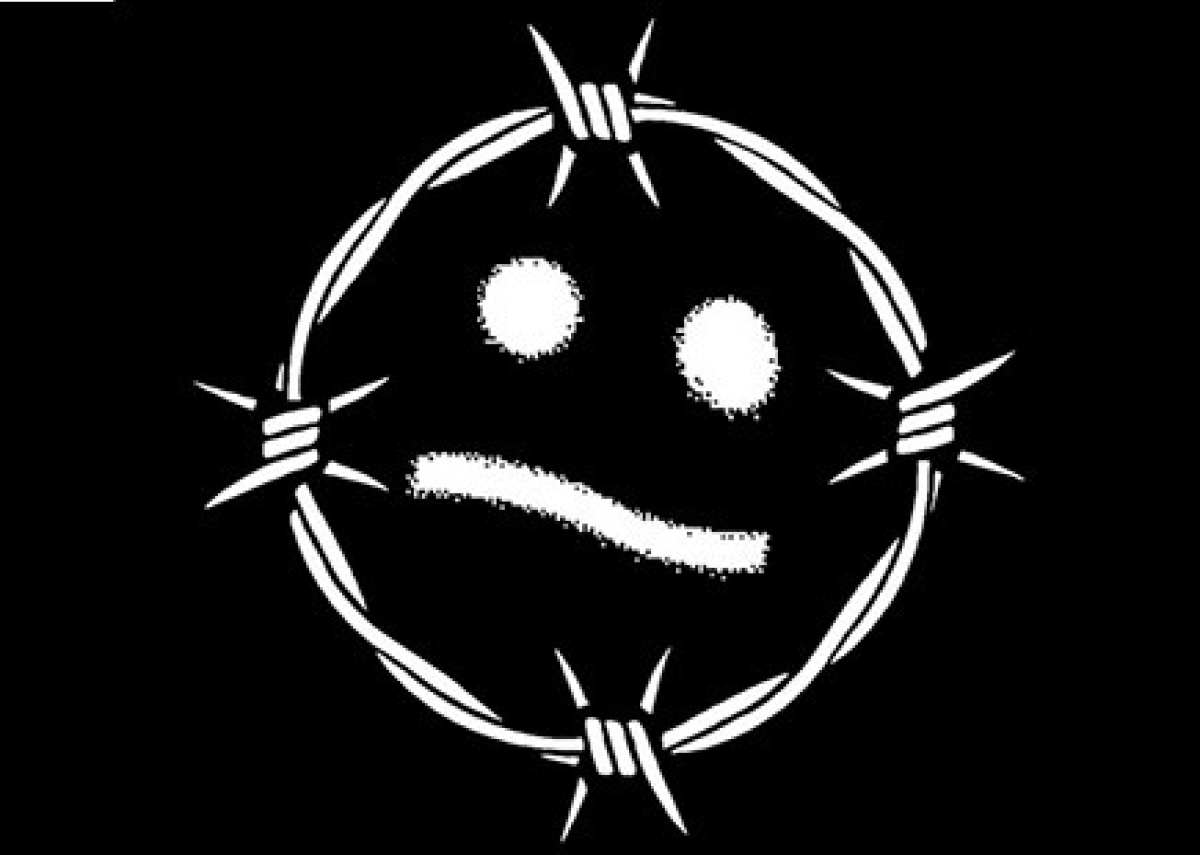 Merch Collection
The brand identity has also launched with a collection of purchasable merch — all designed in-house. The disruptive range of products plays with gothic graphic designs, from skeleton hands to grave stones, and will be executed across a range of products including: apparel, stationary, totes, stickers and their very own magic 8 ball.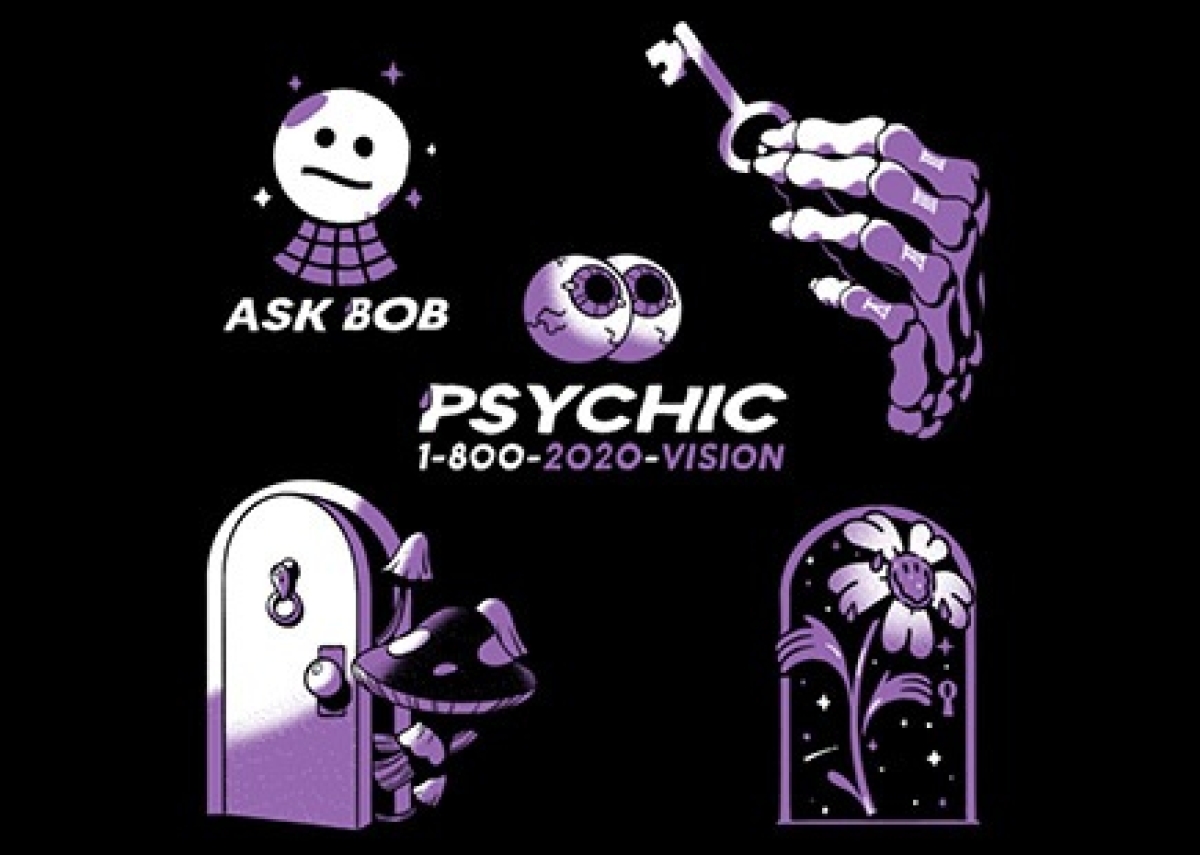 Wild Wolf Game
They have also created a hidden game on their website, titled 'Wild Wolf'. The custom-built game exhibits a similar formula to everyone's nostalgic Nokia guilty pleasure, 'Snake' — but only this time, the game will star a wolf character instead. The authentic game will also have an interactive leader board, so players can compete with one another online through Golden Wolf's new site.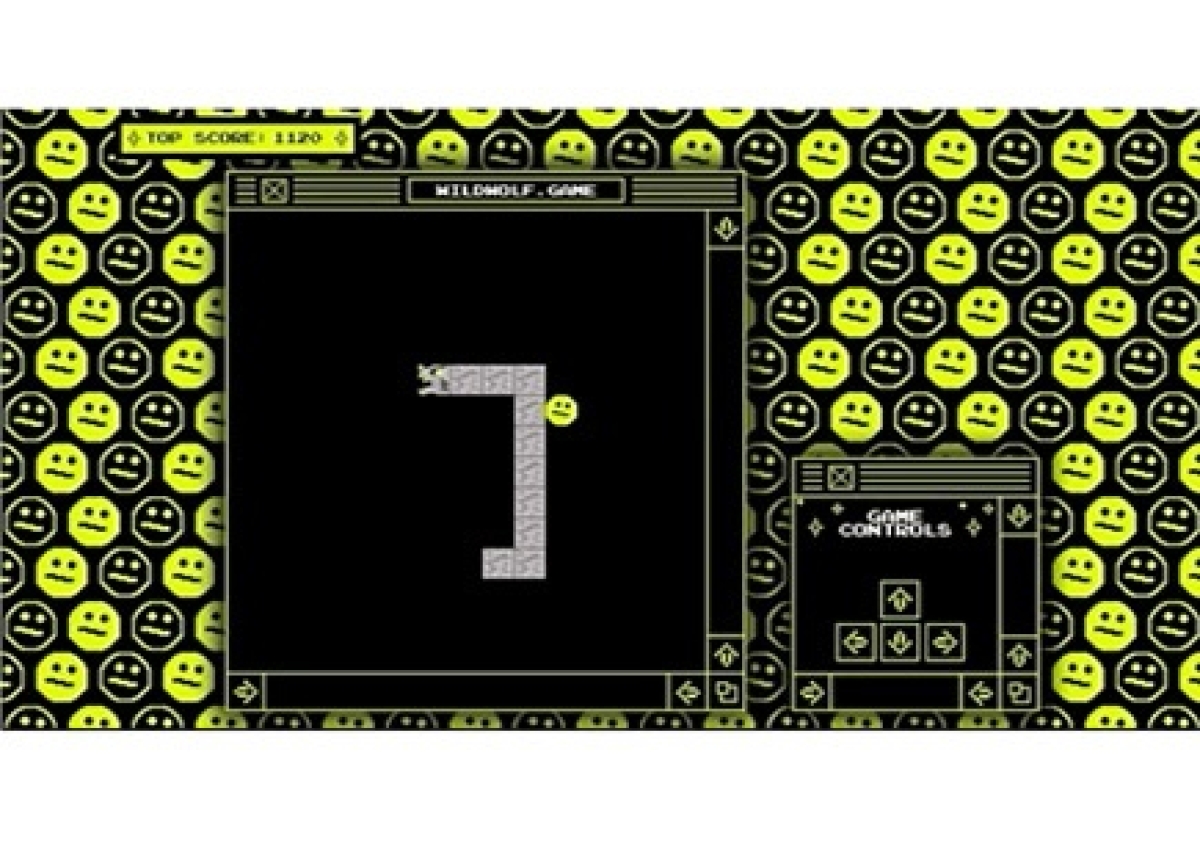 Ingi Erlingsson, creative director and founder said: "The team and I are all so proud of what Golden Wolf has achieved over the past 7 years, and it feels like the right time to rebrand and celebrate our journey. Everything we do tries to have a sense of humour and above all else be entertaining — when people watch what we do, we're borrowing their attention — it has to be of value and that's something we focus a lot on at the studio."
"It's also great to see animation having a real resurgence right now. Due to restrictions set in place by the pandemic — brands and agencies are using its power more and more to convey emotion, stories and meaningfully connect with people.
Animation can show real life but it also has the magic to show an escapist's view on the world — and what better way to share a little positivity and fun — at a time when we've never needed it more!"
Psychic Hotline
A promo spoof film launches the studio's new swag with help from one of Britain's most talked about comics, Asim Chaudhry, best known for his fictional character 'Chabuddy G'. The parody pokes fun at the 'physic' themed merch, with Asim taking on a new character running a 'Physic Hotline' with Golden's Wolf's magic 8 ball.
Credits
Project Name: Golden Wolf Visual Identity
Client: Golden Wolf
Logo Design: Koln Studio
Website Design: Superrb
If you enjoyed this article, you can subscribe for free to our weekly email alert and receive a regular curation of the best creative campaigns by creatives themselves.