Google & Uncommon: 'What are you searching for this summer?'

Google and Uncommon have launched their first creative project together.
With lockdown restrictions easing in the UK, 'What are you Searching for this Summer?' tells a story of freedom and the role Google plays in your every achievement — from the everyday to the epic.
Summer 2021 represents a powerful moment of both collective and individual liberation as we venture into the warmth of sunnier months and restrictions lifting in the UK. But with that freedom comes many questions and mixed emotions in which this uniquely strange summer triggers — from re-entry anxiety, through to rebuilding relationships to loss and love.
This new project from Google, created by Uncommon, unearths these questions at the forefront of 68 million people that make-up the UK, as Google search helps reacquaint us with the world and each other as we start this most epic of summers.
The new work launches with a film driving emotion back into the brand's most powerful feature: Google Search. The film centres around the power and act of search in our daily lives. The 2-minute piece focuses on how the questions unconsciously tapped into the search bar can represent our hopes and dreams for the summer ahead.
The film hinges on the poetic realisation that we are all searching for something.
The story starts with the gift of freedom and the possibility of new adventures this summer, as the UK opens up again. Reflecting truthfully how not everyone feels excited, capturing feelings of anxiety that have been caused by prolonged separation. We see confessional searches for "how to talk to people" and "what is reopening anxiety."
The ad continues to move through different search queries with one section focusing on football ahead of the 2021 Euros — set to take place once again on British soil. But society and football itself have moved on since 1996, the last time we saw the tournament here. The film reflects this point with inclusive imagery of people enjoying the beautiful game including England's Euros manager, Gareth Southgate, coaching a Birmingham-based senior walking men's football team.
As lockdown lifts many relationships will start again with renewed focus. Google can help us understand each other better. We see fathers make confessional searches — keen to start improving their relationships with their kids. We also take a poignant and very personal moment to remember those we've lost.
The film then switches to touching, uplifting searches around human contact asking when we can hug, kiss and date again — a reflection many can relate to having been away from loved ones for so long. Just like the dating scene — weddings have been largely on pause for over a year. The film takes a moment to celebrate these joyous occasions.
The work ends with hedonism and hope. We see people question when we can go 'out out' and party again, culminating in a sunrise request.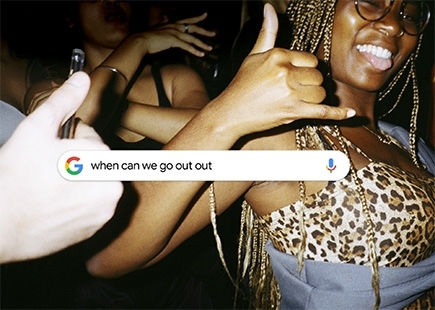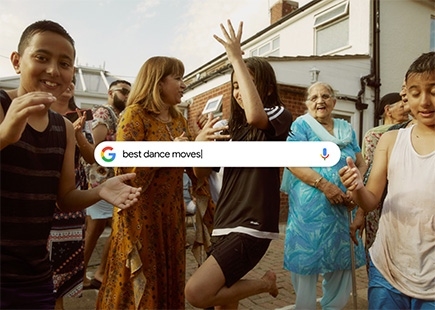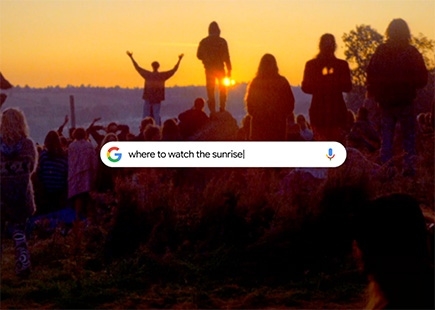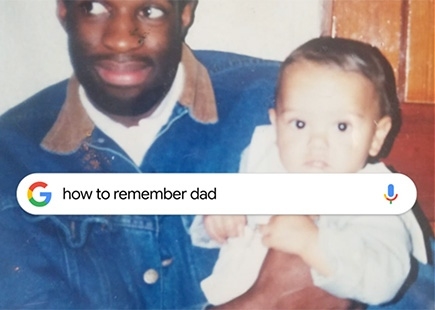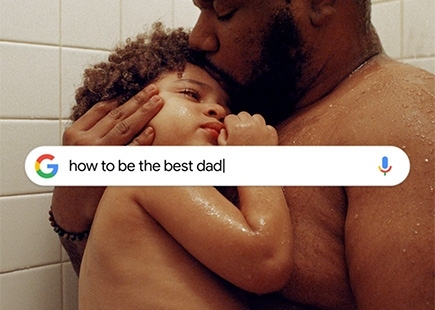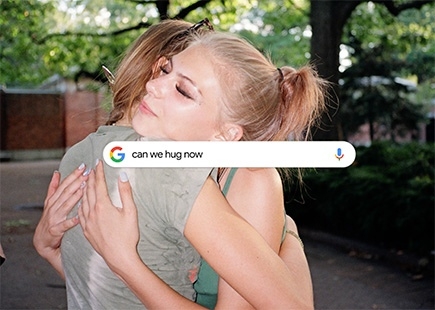 Nishma Robb, director of brand and reputation marketing at Google, said: "Our Summer campaign is anthemic in tone and ambition, designed to mirror the truly unique moment we are facing in the UK as lockdown eases. It is anchored around Google's role in helping people find the answers — from the everyday to the epic — as they start anew this Summer. We invite everyone to consider: "What are you searching for this Summer?"
Nils Leonard, co-founder, Uncommon Creative Studio added: "As Britain emerges from a year of more pandemic, this project speaks to the many questions and mixed emotions this summer triggers in particular. From re-entry anxiety, through to rebuilding relationships to loss and love. What we search for in that little bar is powerful stuff. Trivial terms tell the story of our hopes and unknowns, the smallest search can mean everything. We find each other there. Uncommon are proud to bring the Google brand story to the UK as we all enter the Summer of our lives."
The music in the ad transports viewers back to memories of dancing in crowds with friends and loved ones. Jamie XX's upbeat track 'All Under One Roof Raving' mirrors the sound of Modern Britain, reflecting the mix of cultures across the nation, while combining everyday reality with the energy of hope for a new beginning.

Credits
Project name: What are you searching for this Summer?
Creative studio: Uncommon
Client: Google
Director: Josh Tenser at Uncommon
Editor: James Rose at The Quarry
Post-production & VFX: Untold
Grade: Youngster
Soundtrack composer: Jamie XX
Audio post-production: Machine
Media agency: OMD & Essence
If you enjoyed this article, you can subscribe for free to our weekly email alert and receive a regular curation of the best creative campaigns by creatives themselves.