Grenfell United, survivors and bereaved families #DemandCharges in a film by Who Wot Why

Throughout the Grenfell Tower Public Inquiry, the evidence has been laid bare.
The truth that led to the deaths of 72 residents in the inferno is shocking.

Grenfell United, survivors and bereaved families of the 14 June 2017 fire, tasked creatives Conrad Swanston and Alex Bingham from London-based advertising agency Who Wot Why (long-time collaborators with Grenfell United) to mark the four-and-a-half year anniversary with a new direction for the campaign group.
#DemandCharges sees a shift in tone from that of #DemandChange, with Grenfell United putting pressure on the Metropolitan Police to charge the companies responsible for the fire.

Who Wot Why also used evidence from the on-going Grenfell Inquiry and turned it into placards for all to see during last night's (Tuesday 14 December) silent walk protest, showing what the group described as a "sea of evidence", featuring print-outs from the inquiry.
Hundreds of protesters congregated at Kensington Town Hall in west London to call for prosecutions to be brought against those responsible, before marching to the burned-out ruins of the tower.
The silent walk this year had a loud and hard-hitting message as patience runs increasingly thin over the lack of justice. 'This much evidence - still no charges #DemandCharges'.
Grenfell United also released a powerful film written by Who Wot Why, Directed by Tom Cockram and Conrad Swanston. The film launched last night features bereaved family members reading out the shocking facts uncovered in the inquiry whilst surrounded by stacks of evidence. They say: "All this evidence, still no closure, still no action, still no justice #DemandCharges." They're asking for people to share the film on social to increase pressure on the authorities and amplify their demand for justice.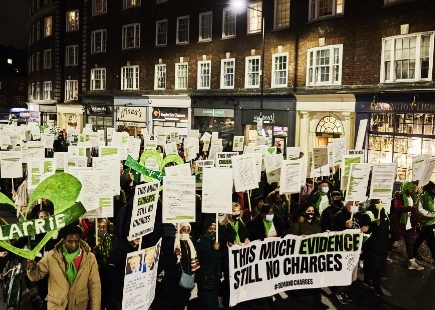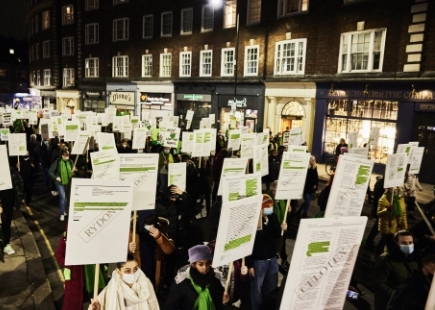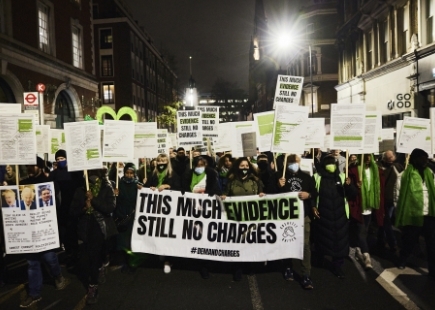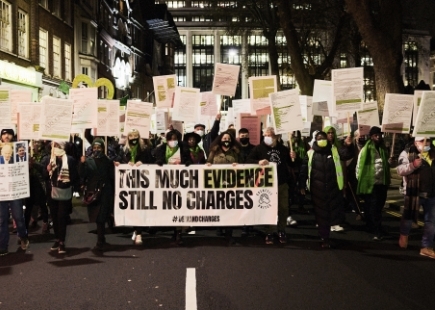 If you enjoyed this article, you can subscribe for free to our weekly email alert and receive a regular curation of the best creative campaigns by creatives themselves.