'Four lads in jeans' silence the trolls with Sony's noise-cancelling headphones

Turning a negative into a positive
Sony has announced a partnership with 'Four Lads in Jeans as the 'poster boys' for Sony's new WH-1000XM4 noise-cancelling headphones in a campaign by Hope&Glory PR.

The lads, also known as Connor, Jamie, Alex and Kevin, quickly shot to fame as 2021's most popular internet meme, received relentless trolling over the last year that stirred debate around online abuse.

Turning the negative into a positive, thanks to Sony, the lads have become advocates in stopping the trolls in their tracks, using the headphones' launch to block out negativity, overcome hate, and use their platform help others.

Research into the positive and negative effects of the nation's evolving social media habits and screen time during the lockdown, it was revealed that 39% of the nation are spending over three hours per day scrolling through their smartphone or tablet, with two-thirds noticing a rise in keyboard warriors spouting negative and often targeted abuse, that they'd never say face-to-face.

With insight from Professor Dr Mark Griffiths, a leading psychologist in behavioural addiction at Nottingham Trent University offered guidance on making your social media experience more positive.

All while noting that the headphones allow listeners to fully immerse themselves in their favourite music and block unwanted noise.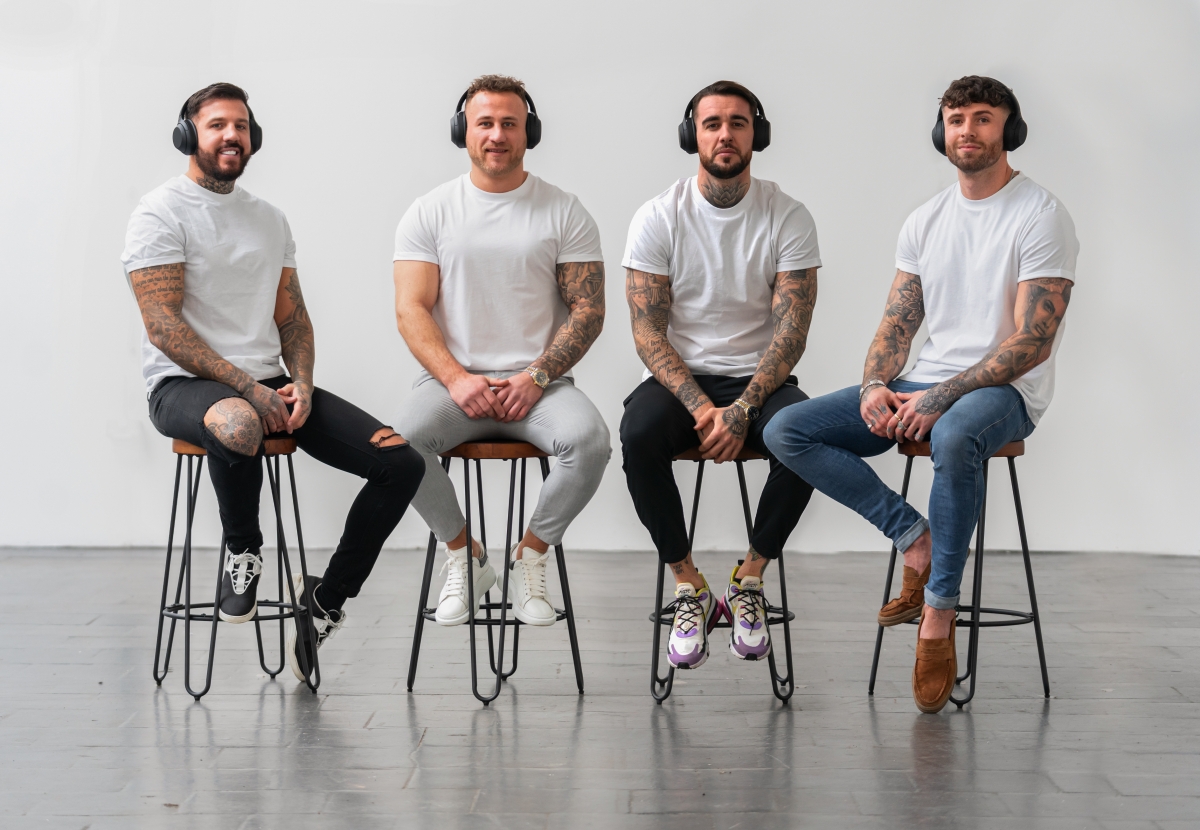 Laura Sibley, director, Hope & Glory PR: "The brief was to bring to life Sony's award-winning noise-cancelling headphones, which launched over six months previously – taking them out of the tech space and into consumer. And that in itself is always a challenge and one we have to approach carefully to be able to tell the product story alongside ensuring media appeal.
"We wanted to tell a positive, creative story highlighting the importance of simply blocking out the negative noise online and in everyday life. It's stirred up a healthy debate but is also proof that from a negative context, positive sentiment can come.

"The thing we – and the lads themselves – were most concerned about was telling the story of why the lads were the ideal 'poster boys' but that Sony wasn't seen as a brand jumping on a bandwagon – which we weren't. We were truly impressed with how Connor, Alex, Jamie and Kevin had handled what they had been through, and we wanted to help them and give them a platform and opportunity to tell their story."

Jamie, Connor, Kevin and Alex posted social content highlighting their involvement in the campaign. The posts have received a lot of love from their fans, including Chris Stark (Radio 1 DJ), who commented saying "bloody good headphones tbf!" – supported by widespread media coverage across titles from Radio X and the Independent through to MSN and The Daily Star, as well as an interview with Press Association.

With 130 pieces of coverage and counting, the importance of simply blocking out the negative noise online continues to stir healthy debate around a topic that remains front and centre in consumers' minds.
If you enjoyed this article, you can subscribe for free to our weekly email alert and receive a regular curation of the best creative campaigns by creatives themselves.