Moaning and groaning: Habito and Uncommon release erotic novel to relieve mortgage stress

A campaign by Uncommon
Habito, the online mortgage company, has found that the sex lives of homebuyers across the nation are being impacted by mortgage stress, with the company's research showing that 1 in 10 couples weren't intimate with one another throughout the mortgage application process.
Together with Rocky Flintstone of 'My Dad Wrote A Porno' and illustrator Sebastian Schwamm, Habito and Uncommon release an erotic novel to put the moans back into your mortgage.
Ahead of Valentine's Day, the new short story tells the exhilarating ride of a couple's search for the home they've fantasised about and the accompanying nightmare of finding a mortgage deal that hits the spot.
Habito commissioned the novel titled, 'The Road to Completion', to help reignite intimacy among stressed-out couples on the brink of homeownership.
Further research found that more than half of homeowners felt their relationship was negatively impacted by the stress of getting a mortgage — with 8 percent admitting they were too tired to be intimate with each other due to mortgage-related stress. With the added pressure and uncertainty caused by the pandemic and resulting lockdown, Habito wanted to play its part in bringing the pleasure back into home-buying, one house-hunting couple at a time.
Uncommon worked closely on the novel with Rocky Flintstone, renowned author of 'Belinda Blinked' which inspired the international podcast phenomenon 'My Dad Wrote a Porno'. In this new novella, Rocky returns to the writing scene with a story of seduction, steamy encounters and Standard Variable Rates. The book follows frothy first-time buyers Sylvia and Tom as they embark on the girthiest project of their lives.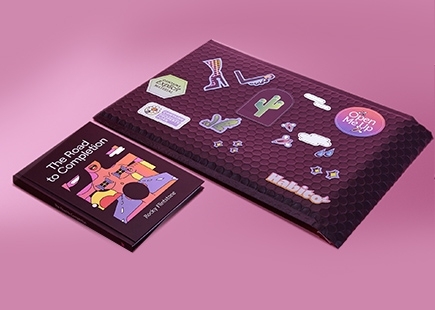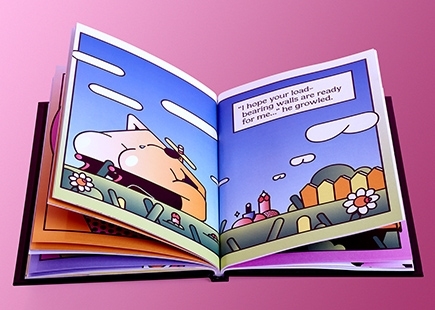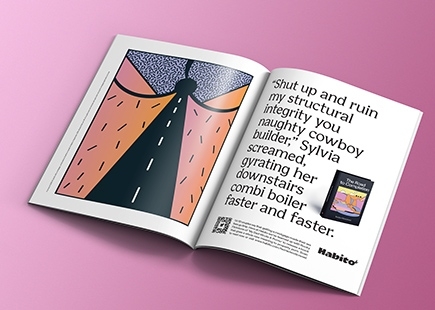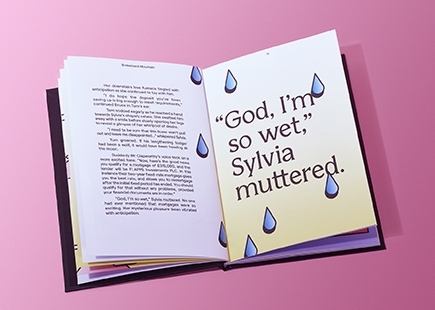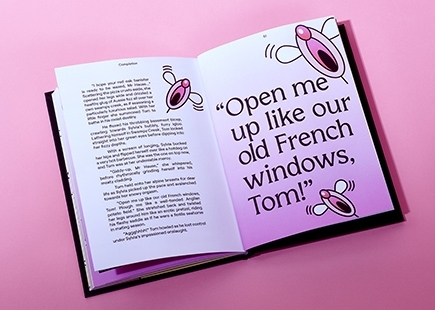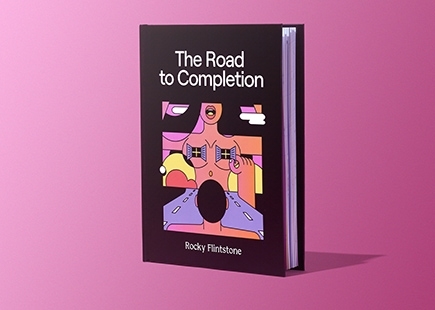 'I want to redecorate your downstairs bathroom'
These throbbing young lovers explore each other's bodies as well as the property market and in doing so give a whole new meaning to property porn. This steamy romp features the couples tantalising search for a new home, with every chapter exploring their rather thrilling journey to completion on their dream property. To promote the book launch, Uncommon also created a suite of advertising.

The provocative tale is brought to life with help from German-based illustrator Sebastian Schwamm whose intricate and abstract approach perfectly captures the protagonist's naughty nature. Throughout the narrative Sebastian uses a variety of humorous imagery, from phallic cacti, protruding nipple shaped flowers to seductive keyhole openings.
Nina Beyers, creative at Uncommon said: "Finding the sweet spot between sex and mortgages allowed us to make something quite unusual with the incredible crew at Habito… an erotic novel about buying a house."
Media support of the book launch has been handled by media agency, Goodstuff. Media was meticulously planned to reach those first-time buyers with the risqué ads. The campaign will run across titles such as Grazia, The Guardian and Evening Standard Magazine.

Daniel Hegarty, CEO and founder of Habito said: "We know that the process of finding a dream home can cause sleepless nights and increased stress, all of which puts a big strain on relationships. Habito exists to set homebuyers free from the hell of mortgages; we help our customers avoid any potential disappointment around their mortgage application. Having satisfied the mortgage advice needs of over 500,000 people in the UK, we hope our 'Road to Completion' brings some light-hearted reading to any prospective homebuyer's ebookshelf this Valentine's Day."
Nils Leonard, co-founder at Uncommon added: "I had to sit down for a while."
The 'Road to Completion' is now available to read for free on Habito's website or to purchase from the Amazon Kindle store, with all proceeds donated to the Terrence Higgins Trust supporting their important work in HIV and sexual health.
Credits
Project name: The Road to Completion
Agency: Uncommon Creative Studio
Client: Habito
Author: Rocky Flintstone
Illustrator: Sebastian Schwamm
Media agency: Goodstuff
PR agency: The Academy
Printers: The Hub London
If you enjoyed this article, you can subscribe for free to our weekly email alert and receive a regular curation of the best creative campaigns by creatives themselves.