Happy Finish to launch LinkBuds, Sony's new wireless headphones

Creative technology and content production studio Happy Finish has launched a series of immersive experiences to celebrate the arrival of LinkBuds, Sony Electronics' new wireless headphones.

Happy Finish was approached by international creative agency 180 NY to produce five streams of work for the launch, including a first of its kind AR-enabled unboxing experience, a virtual hub, two social filters and a social film. The campaign aims to engage a younger, digital-savvy audience via fun, interactive experiences.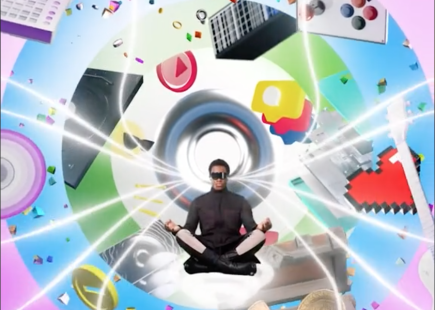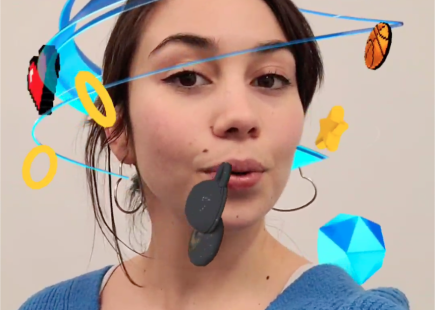 The AR unboxing app 'Link Your Worlds' launched on the 1st of February, a trikbox designed by 180 NY was sent to key influencers and tech reviewers, alongside an AR app by Happy Finish that enables a virtual unboxing experience, including floating 3D objects.
A first of its kind, the innovative virtual unboxing adds an engaging digital layer to the physical product, allowing users to explore 4 virtual universes and interact with the headphones in a whole new way.
Led by Sixtine Marion, Happy Finish creative director Tom Henchman and technical director Ratko Jagodic worked on the campaign's virtual hub—a web platform that enables visitors to discover the product through immersive experiences. It also features a minigame that gives players a chance to win a pair of the headphones. Bespoke filters for Instagram and Snapchat allow users to interact with the product, with the filters themselves changing depending on volume and speech recognition.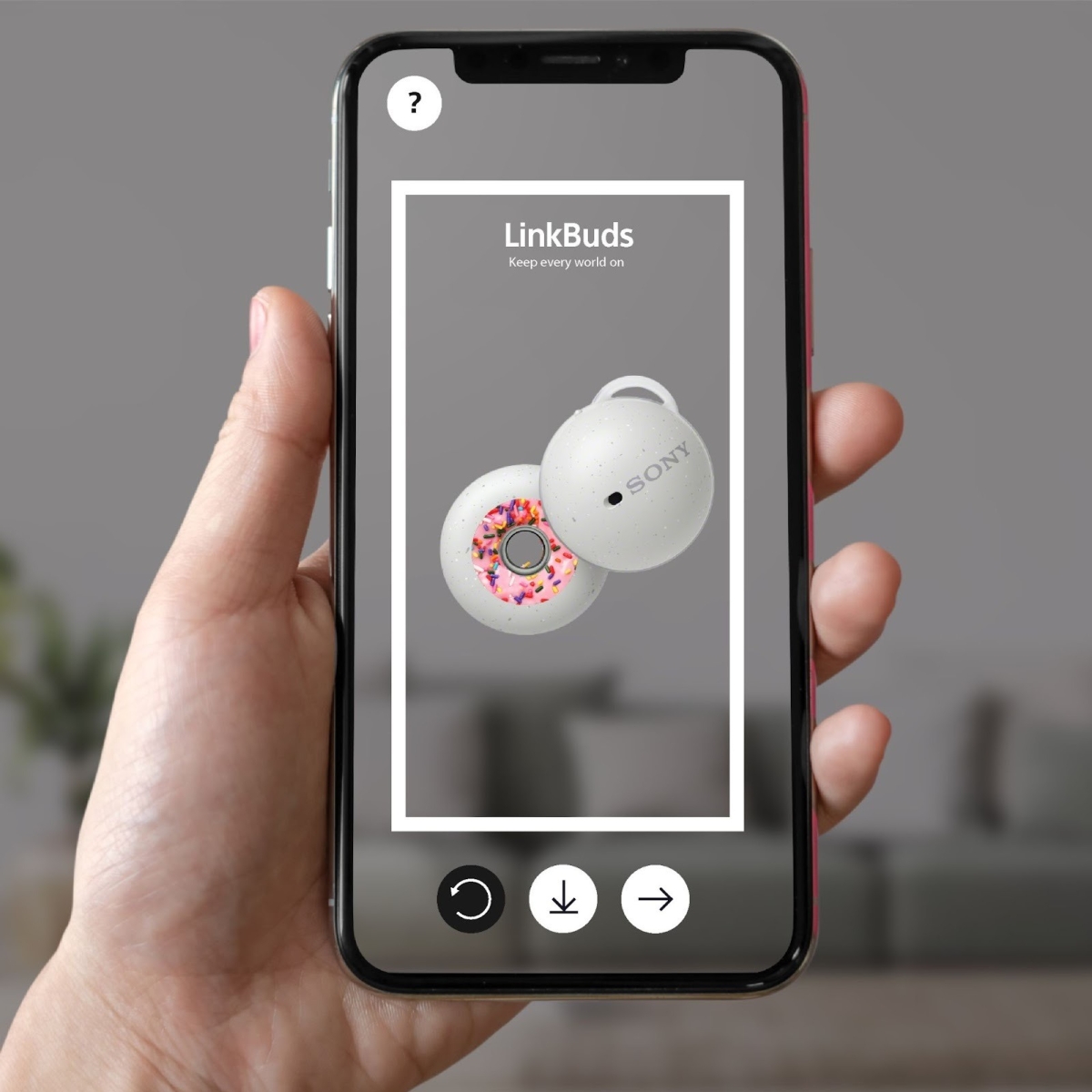 Finally, the creative team at 180 NY, led by Evan Weissbrot, worked with Wisdom Kaye on a TikTok film that captures both Wisdom's character and the spirit of the project. Filmed against a greenscreen, Producer Erfan Saadati and Happy Finish's VFX team brought to life the various metaverses with which Wisdom is seen to be interacting.
Richard Tisdall, Director at Happy Finish said: "We were lucky to have such a creative and collaborative partner in 180 NY and a client in Sony Electronics. Transparency and constant communication were key to the success of the project – we had daily check-ins with all the collaborators, to ensure we were aligned on the vision and execution. This project gave us multiple opportunities to really push the boundaries of what's possible with current AR and VR techniques, and Sony Electronics is the perfect brand to be utilising such cutting-edge tech."
Angela Kosniewski, Managing Director at 180NY said: Happy Finish was the only production team we met that brought creativity, technical innovation and ability to bring the entire experience to life from AR unboxing experience, video production and the Virtual Hub. They have been incredible partners and consummate professionals throughout a very complex project, we are very lucky to have worked with this incredible team.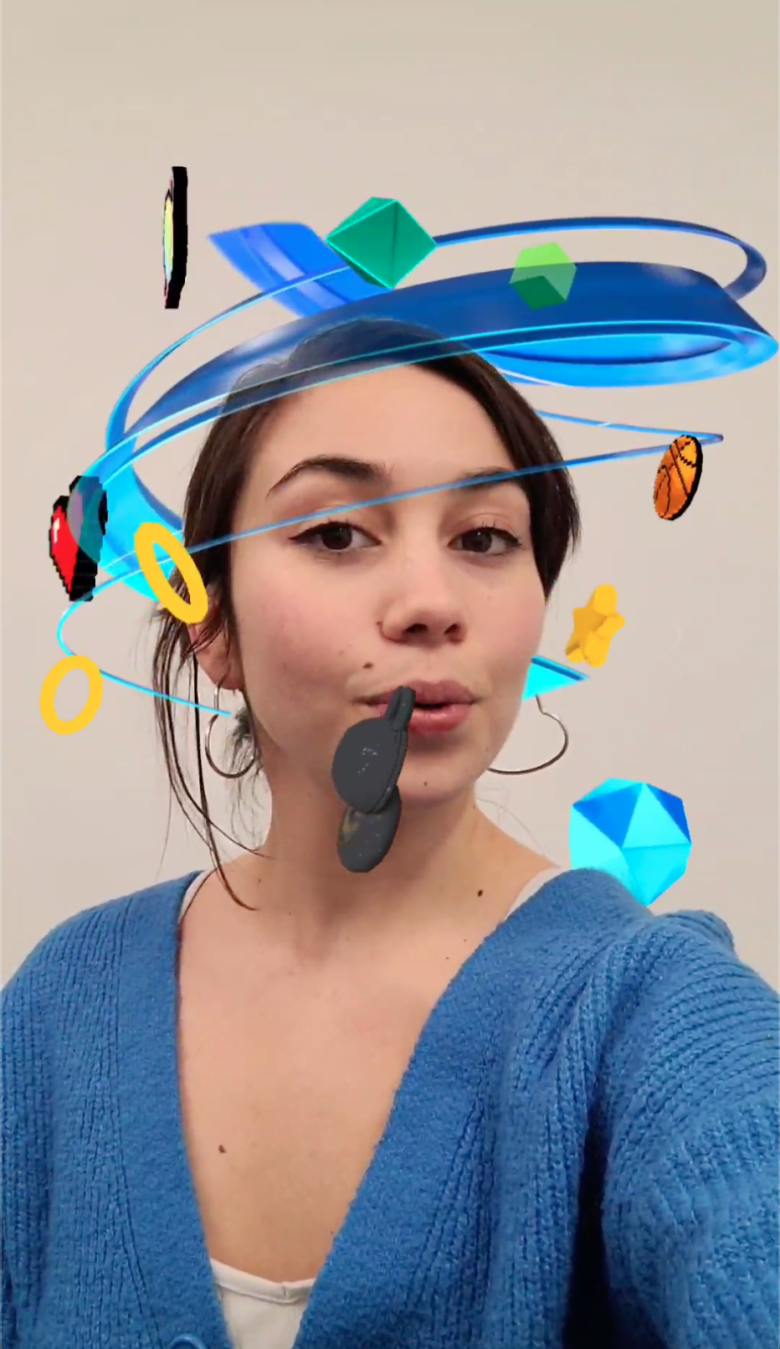 If you enjoyed this article, you can subscribe for free to our weekly email alert and receive a regular curation of the best creative campaigns by creatives themselves.