Harry Redknapp puts the HR Team through its paces in dentsu's first work for BrightHR

Dentsu's Whitespace, an isobar company and iProspect, have collaborated on their first work for BrightHR, a people management software company that champions SMEs by giving them all the HR, employment law, health and safety tools and support they need to take their businesses to the next level.
The ad sees former premiership football manager, Harry Redknapp, star as an old-school HR manager, struggling to cope with his latest role. As H.R. puts his bewildered team through training drills and tactical briefings, the boss explains she's signed a new assistant to help him: the BrightHR service.
"Tottenham all over again", he complains.
The spot created by Whitespace, and planned and bought by iProspect, breaks on Sky this week and is part of a wider campaign to grow the presence of the brand and drive subscriptions.
The campaign, which also includes online video and social, aims to alert business owners that there is a smarter solution to their HR tasks. That by subscribing to BrightHR they can do away with volumes of paperwork and forms, accessing a vast online database of documents and information. They can approve overtime and holidays quickly at the tap of button on the go and can even access employment law legal experts 24/7, which could save time and expensive legal fees.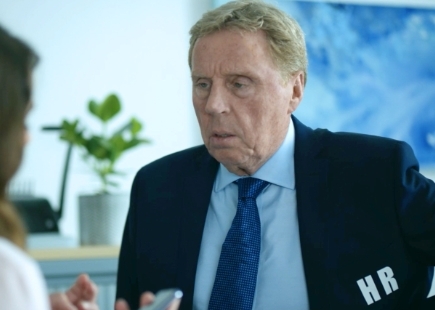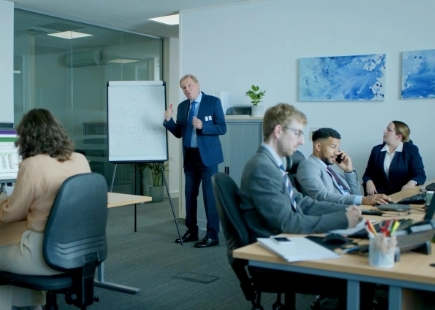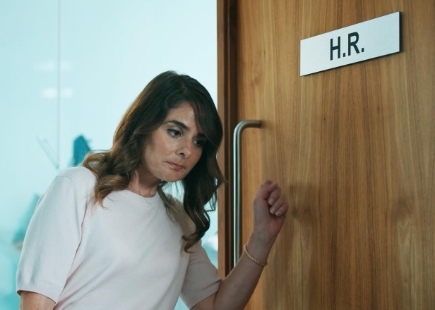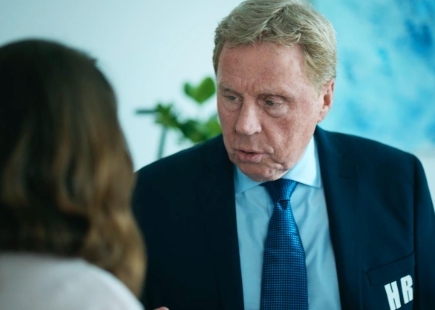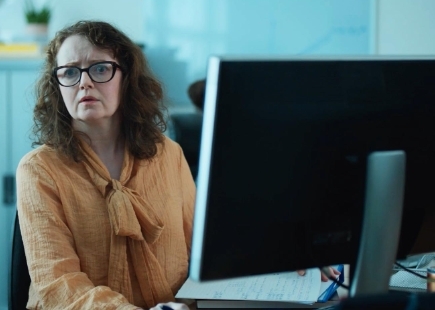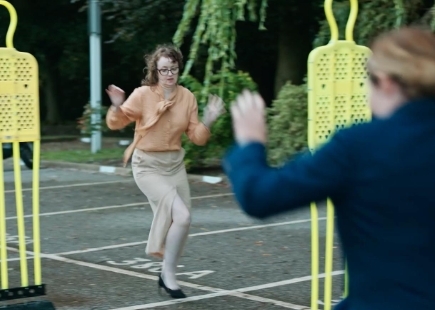 Neil D. Walker, Whitespace Creative Director said: "This is a great example of creative and media within the dentsu network working in synergy from the very start. To be able to give the client a coherent and joined up multi-channel campaign pitched seamlessly together is a no-brainer: BrightHR recognised the potential of the work from the outset, and so took a risk on this funny and bold campaign."

Alan Price, BrightHR CEO said: "We are very proud of #TheNewHR campaign we have produced with iProspect and Whitespace, fronted by Harry Redknapp. The creativity and strategic insight they brought has resulted in a campaign we expect will drive impressive results.

Credits
Client: BrightHR
Project Name: The New HR
Client name and title: Chris Wareing, Associate Director – Digital Marketing
Creative Agency: Whitespace
Media Agency: iProspect
Production Company: Chief
Director: Cris Mudge
DOP: Darran Bragg
Producer: Nick Crossley
Whitespace credits:
Creative: Lisa Goldie
Creative Director: Neil Walker
Senior Account Manager: Jenni Jones
Planner: Louise Cox
iProspect credits:
MD: Pete Coates
Director: Camille Carter
Associate Director – Client Services: Rick Coombs
Account Manager: Matthew Rowe

If you enjoyed this article, you can subscribe for free to our weekly email alert and receive a regular curation of the best creative campaigns by creatives themselves.