How Bud invaded the World Cup

Background
As I write, I am in Croatia to meet up with my friend who lives here, to watch the latter stages of the World Cup. In the main square of Makarska, they erected a huge screen where a partisan crowd of flag-waving Croats gathered to try and replicate an atmosphere akin to being at the game itself.
It is purely by chance that the semi-final happened to be England v Croatia whilst I'm here.
I was subjected to a plethora of World-Cup-themed, globally-aligned ads leading up to the match and in the break.
As I bit my nails about the prospect of England reaching a final for the first time since 1966, Maroon Five urged me to not worry about a thing in a Hyundai ad, whilst Sherzinger encouraged me to start dancing in the street compliments of Qatar Airlines.
Sage advice, but what was my drink of choice?
Was it a Bud for instance?

The Big Idea
Having been swept up in the 'wassup' popularity, although not so much the 'dilly dilly' effect for Bud Light that is apparently having a positive effect on all beer sales, what slogan is it going to put on the tongues of the estimated 3.2 billion people who will be tuning in worldwide?
Will it be as crazy as the three frogs croaking Bud, weis and er?
Well, the big commercial starts with a swarm of hovering drones leaving the American Budweiser Brewery and making a bee-line across the Atlantic towards Europe and the rest of the world.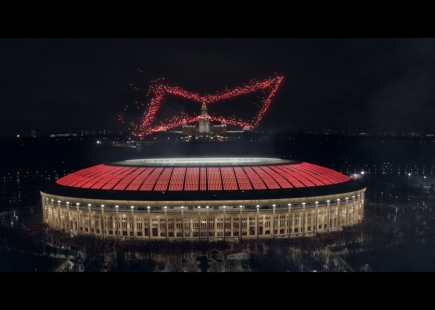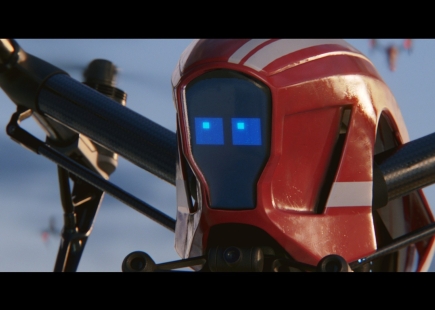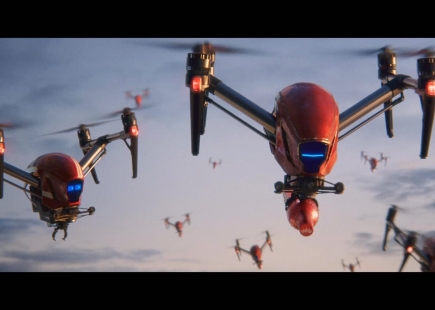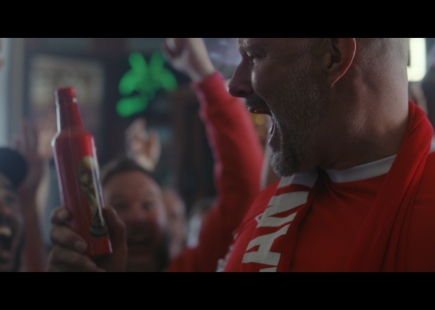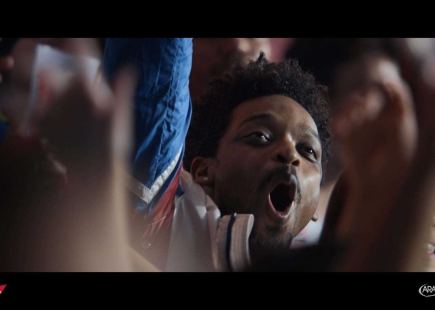 Review
Some drones are dropping off barrels, others transporting nicely liveried bottles reminding everyone that Budweiser is the official beer of the World Cup, that InBev paid many rubels for and any infringement on its rights will be met with American style litigation. Gulp!
The drones also pop into pubs full of fans, politely taking off the bottle tops to the delight of the rowdy punters and drop their payload in footie loving nations in Asia and Africa too. One errant drone adds a human touch with its cheeky expression by losing its bottle and going back to retrieve it.
It attempts to catch up with the other drones getting horribly lost with its sat-nav on the blink, but reaches its destination by train to be the drone that gets to wink at the attractive girl in the multi-ethnic crowd.
But no slogan yet, although Apollo 440 are asking us to 'stop the rock' throughout, which is a definite improvement on Maroon Five's mauling of the classic Bob Marley track as they look desperately uncomfortable performing it on screen. Having said that, they won't worry about a thing when they look at their bank accounts.
We do get a line that says 'Light Up The FIFA World Cup'. Not something that I can imagine the lads quoting down the boozer, but I'm sure it goes down a storm in InBev's board room.
In Hindsight
So has Bud cracked it here?
This ad has tip-toed through a minefield of restrictions and international caveats and I don't find it in any way offensive. It's no easy task putting out a global message with football's uneasy relationship with alcohol in previous tournaments.

If you enjoyed this article, you can subscribe for free to our weekly email alert and receive a regular curation of the best creative campaigns by creatives themselves.