How Persil's interactive book encourages kids to play with dirt

Background
Remember getting dirty as a kid because you'd been playing in the mud all day, making pies and jumping into dodgy looking bits of water? Used to be fun didn't it? You knew it'd make Mum and Dad mad because they'd have to do yet another wash, but now we're grown up you realise it also made them secretly a little happy that you were out having fun.

But it's something kids today do increasingly less of – they play inside or in immaculate playgrounds. Or, their parents fear, they just spend all their time staring at screens instead. There's a general consensus across the world that something needs to be done.
The Big Idea
Enter Omo (Persil in the UK). You're probably familiar with its long running 'dirt is good' campaign, but the latest activation is its finest work yet. The concept is as simple as, well, playing outside and getting dirty.

Working with Ogilvy, Omo created a book with seemingly blank pages; kids only got to enjoy the story when they got dirt on the pages – an incredibly simple, but effective way of getting them out into the outside world (and with the added bonus of encouraging them to read too).
What They Did
To create the book Omo worked with South African artist Karabo Poppy. It tells the story of two friends – a leopard cub and a tiger cub who roll around in mud and end up looking exactly the same – a highly relevant fable for kids growing up in South Africa. Along with the obligatory launch video, it has also distributed the book to South African schools and is working to get it added to the country's national curriculum – a smart CSR campaign and a good way to add another round of media coverage to the story.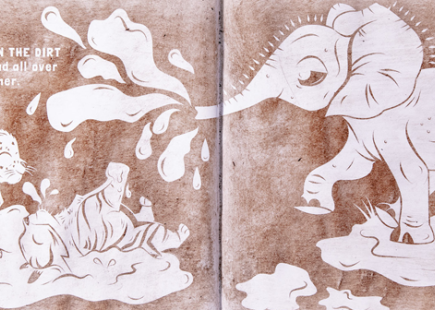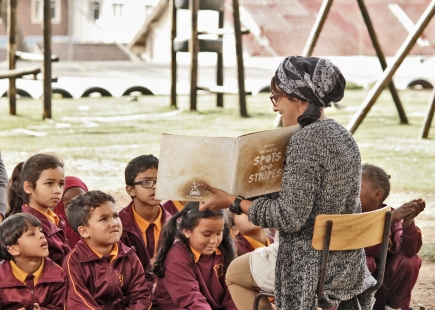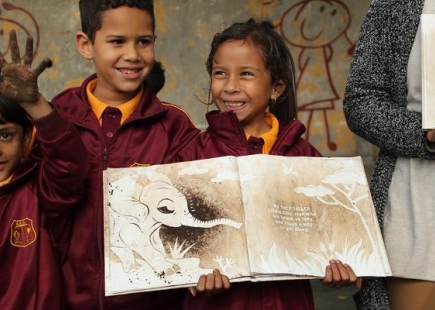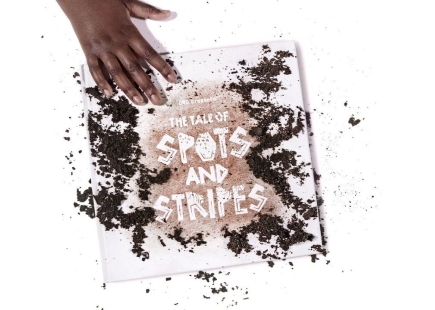 Review
What's not to like about the initial activation? It's smart, on brand and a great CSR initiative to boot. And most importantly it speaks to a simple pleasure we all enjoyed as kids – getting muddy, whilst also subtly reminding parents that the solution is on hand.

The use of the story as a moral fable is also smart. By working with an artist and making the book interactive it is contributing to kids' education in a subtle way, rather than attempting to drive the message home with a sledgehammer like so many well-meaning campaigns do.

It's the kind of campaign creatives love – high on brand, the first of its kind and it's got our industry talking. The challenge for Omo now is keeping the conversation alive. I'd love to know what it is going to do to get the book into the hands of children at home, particularly in more rural areas of the country.
In Hindsight
The Big Bang of this campaign is brilliant – the book and the video launching it are attention grabbing and it's a great example of a CSR stunt done right.

But where's the long tail keeping momentum going? This is an idea which is crying out for sustained activity to be built around it. Not just working to provide schools with the books, but creating pop-up outdoor libraries, working with influencers to share it with their audiences and providing ways for kids to create their own story books.

Hopefully Omo and Ogilvy have more on this to come and won't just move onto the next activation – this has the potential to be so much bigger. The big idea is so good, and the core activation is brilliant. But, there's just so much more they could have done with it. It feels like an event crying out to be turned into a six-month campaign.
My score? A well earned 4 out of 5 but it could have 'cleaned' up with top marks and a head teachers award if it went one stage further.
If you enjoyed this article, you can subscribe for free to our weekly email alert and receive a regular curation of the best creative campaigns by creatives themselves.