How rock band PUP's new video shows fans covering their latest single

The Background
Canadian punk rockers PUP may not be a household name (yet!) but they have a justifiable claim to being the most creative purveyors of music videos of recent times.
Whilst they may not have the meme value of Drake or the pure pop appeal of Beyonce, the Toronto natives' experimentation with the video format over the course of their short history is nothing short of remarkable.
Two years ago, they foretold Charlie Brooker's Bandersnatch experiment with a Choose Your Own Adventure-style YouTube video for single Old Wounds, which let viewers 'play' as different band members trying to make their home after a gig. A year earlier, they roped in Stranger Things' Finn Wolfhard to tell the story of the bond between man and dog in Sleep in the Heat (a song about a recently-deceased pet lizard). And most recent single Kids was a four-minute cinematic epic charting the differing fortunes of each band member decades in the future.
Most of these appear to be the brainchild of Canadian director and longtime PUP collaborator, Jeremy Schaulin-Rioux.
The Big Idea
For their latest effort, the band put the slick production values on hold and went back to their DIY roots.
Playing on the growing trend of YouTube 'fan covers', PUP released the chords and lyrics to their new single, Free At Last, weeks before premiering the song itself. Fans were invited to take an educated guess at how the song may end up sounding and upload their own video. Or, failing that, to give their own unique take on the music and words at their disposal.
The band themselves admitted they expected only a handful of responses. But they ended up getting over 250.
What They Did
Such was the level of the response from fans that the band ended up using excerpts from dozens of the submissions in their official video for the track.
Celebrity fan Wolfhard is back again with his own (acoustic) interpretation, while ska-punk, grindcore, polka and 'naked' renditions are all thrown into the mix for good measure.
The end result is a heady mix of user-generated video content and studio-produced sounds, as the official recording blends seamlessly with fans' covers of all genres.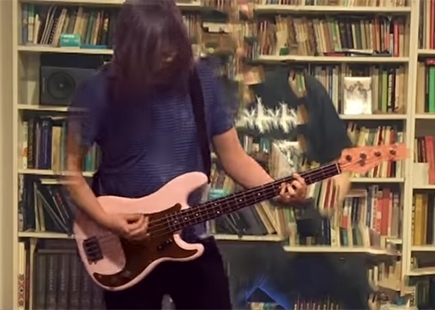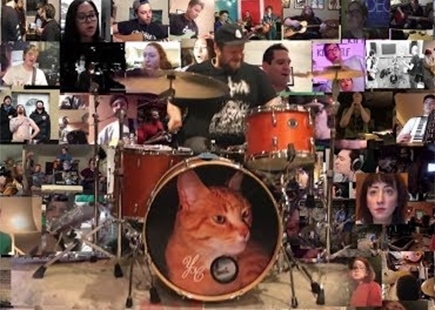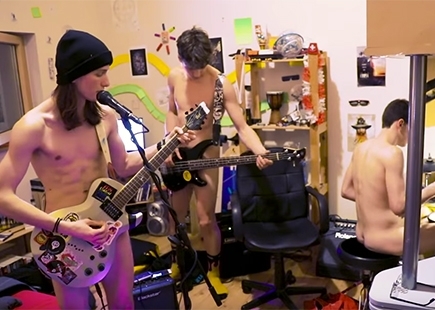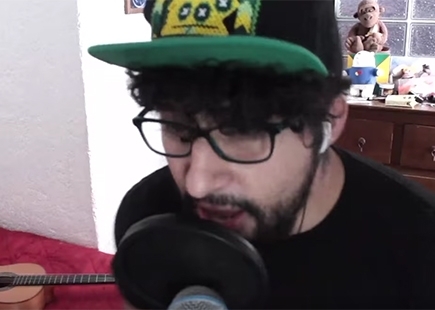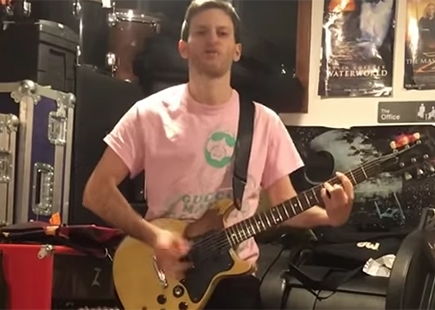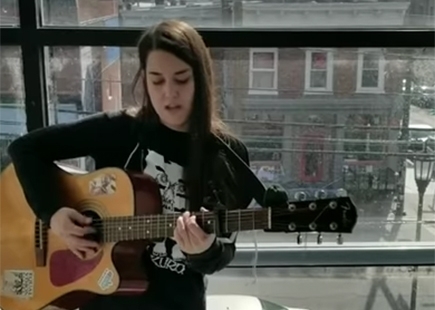 The Review
In the Spotify era, indie musicians are finding it harder than ever to make ends meet. With physical record sales declining, artists are more reliant than ever on sales of tickets and merchandise to support themselves. And the key to those sales is building a fervent and dedicated fanbase.
For a band that prides itself on its connection with fans, Free At Last was a masterstroke.
PUP's listeners from across the globe were able to come together and participate in the band's creative process, with each of them rewarded with (at the very least) a cameo in the resulting video.

More than that, the amazingly diverse array of responses to the same set of chords and lyrics prove that music really can be anything you make of it.
In Hindsight
The band claim to have spent over 13 hours watching every single video uploaded by fans.
While no doubt arduous, the end result is definitely worth it.
And, speaking as someone who tried and failed on two separate occasions to get tickets for PUP's upcoming shows in London, I can safely say that the hype they're generating around their videos appears to be paying dividends.
PUP's third LP Morbid Stuff drops on 5 April.
If you enjoyed this article, you can subscribe for free to our weekly email alert and receive a regular curation of the best creative campaigns by creatives themselves.