How television has the power to lead positive and authentic LGBTQ+ storytelling for decades to come

Representation matters.
We all know it. We all talk about it.
Yet, authentic representation across the industry is more crucial now than ever before.
For the past 15 years, I have worked predominantly in the Television & Entertainment industry and have seen, both as a practitioner and as a consumer/viewer, the proactive and positive impact our industry can have when creating authentic LGBTQ+ storytelling.
However, central to the importance of why we must celebrate Pride annually and daily, in the autumn last year the BBC published new data that shows homophobic attacks had trebled since 2014 and a recent survey carried out by the national charity LGBT HERO found almost half of young LGBTQ people have felt suicidal in the past year.
This year's Pride month also coincides with this year's (COVID delayed) British Academy Television Awards (#BAFTATV) which celebrates the very best in television. For me, both personally and professionally, the television industry and my own personal queerness are intertwined.
Of all mediums, television is by far one of, if not the biggest medium to effect change and shape societal opinion.
It's a trusted form of entertainment available to all, and as such, a form of entertainment that should reflect us all.

As a teenager, I remember twenty years ago, watching a new Channel4 drama Queer As Folk, alone in my room.
Created by openly gay writer Russell T Davies, who is now one of the most impactful content creators in the UK, I didn't hide the fact that I was watching this new show, that at the time the Daily Mail blasted should be censored, but I definitely didn't talk to anyone about it either. This show was my first introduction to British gay characters and stories which were central to the plot, and not just token mentions or characters that either reinforced negative stereotypes or were used as moral devices in a cautionary tale.
Every generation has one of these pieces of creative—be it a new film, TV show, book, ad campaign etc. Originally airing in 1999, the initial response to Queer as Folk was mixed from gay press in relation to the portrayal of the characters and the lack of inclusion of the AIDS epidemic, but there I was, as a young viewer watching each week, drawn to this family of characters that Davies created.
They were living a life in Manchester that I didn't quite recognise but fundamentally understood. And while I didn't come out until my early twenties, a good five years after this series originally aired, this show was an important milestone to my own self-understanding and acceptance.
It is a powerful thing to see characters who look like you, talk like you, love like you, connect with others like you do, all portrayed in a positive and reaffirming way.
It's even more powerful when mainstream productions tackle diverse storylines, taking the nation along with them.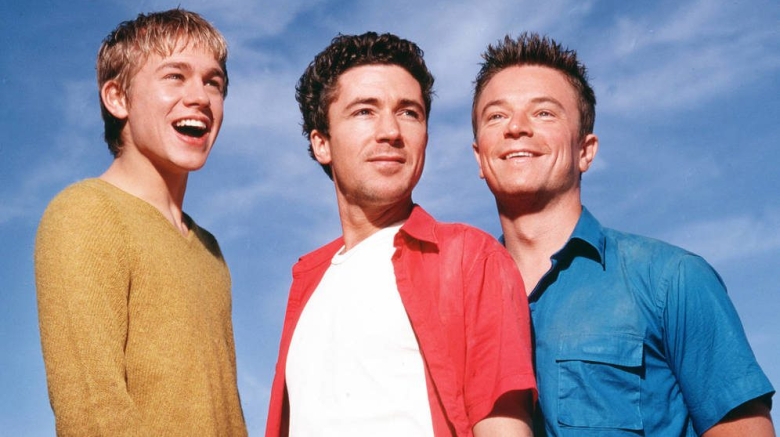 As a publicist on EastEnders, I saw first-hand how soaps have the public's trust and acceptance to tackle subjects that may be considered controversial.
It was EastEnders that aired the first same sex kiss on British TV in 1987, and in 1990 was the first soap to feature a character, albeit a straight character, who contracted HIV (Mark Fowler).
In 1994, Brookside was the first to feature a female same sex kiss pre-watershed and given Coronation Street has been on air since Dec 1960, the list of issues and subjects this production has tackled is immense.
Soaps can often be a catalyst for societal conversation, however working for The Walt Disney Company (and 21st Century Fox), running European communications for the Television business meant I have seen the incredible and important impact a large-scale media company can have in creating inclusive narratives for younger audiences.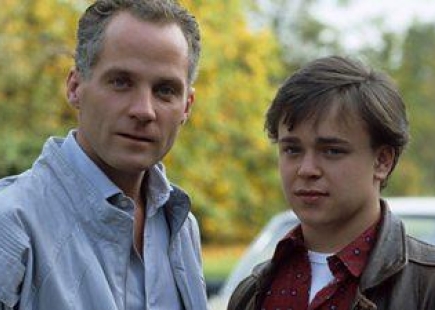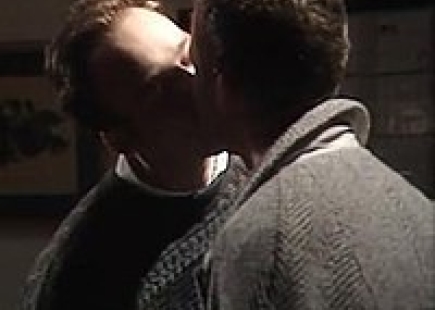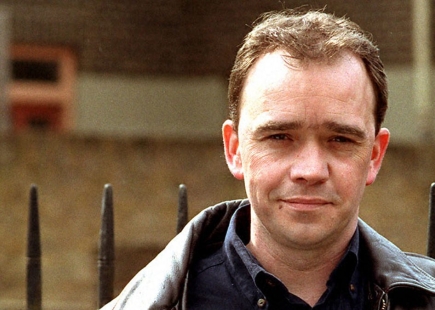 Disney, like many US based media companies, has a responsibility to authentically reflect its audiences within its content.
This is almost always met with headlines and huge consumer response, both positive and negative.
When leading the communications launch for Disney+ across Europe, platform exclusive shows like High School Musical, The Musical; The Series which won a GLAAD Media Award in 2020 and Love, Victor, created by Isaac Aptaker and Elizabeth Berger, inspired by and set in the same world as the 2018 film Love, Simon were important titles corporately, but as an openly gay senior executive, also important to me to ensure were promoting these shows correctly alongside titles such as The Mandalorian and WandaVision.
This June, Disney+ across Europe is airing the new FX/Star Original documentary Pride this month, and Pixar's latest film Luca, which is centred around a friendship between two male characters. I no longer work for Disney, but it was interesting to talk about Luca with other colleagues, because while I saw this relationship to be inclusive of how I see the world, they saw the friendship from their heterosexual point of view.
My view was that irrespective of what the director and creators intended with this film, the way in which this friendship can be interpreted is, in and of itself, inclusive.
And important for any young LGBTQ+ children who, given recent stats I referenced earlier, need to continuously see positive reinforcements of who they are, throughout their childhood, adolescence and as adults. Especially when depictions of non-heterosexual couples can drive huge volumes complaints, like this year's Cadbury's Crème Egg ad.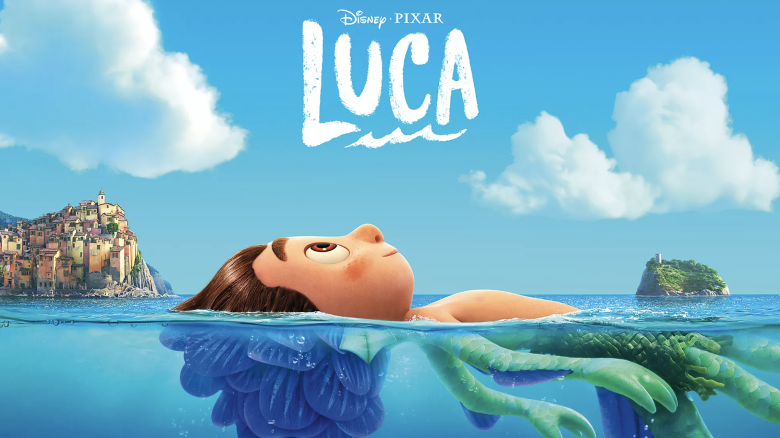 Representation should be as nuanced, and relevant to the audience it's designed for.
Understanding how LGBTQ+ people have been portrayed by the TV industry is key to know how this can be built upon for the future.
Apple TV+'s documentary about the representation of LGBTQ+ people in US television, both on-screen and behind the camera, and Netflix's must watch Disclosure about Hollywood's impact on the Trans community were informative and significant, but both told from a US perspective.
We have fantastic creative talent in the UK, each breaking down barriers and telling stories from their own personal perspective, so would be interesting if we could do our own stocktake, from a UK LGBTQ+ perspective, similar to how Apple and Netflix have done with US content.
Featured heavily in this year's BAFTA TV nominations (and quite rightly so), Michaela Coel's I May Destroy You, and Steve McQueen's Small Axe each resonating, engaging and educating millions of people, irrespective of background, experience and subject.
Russell T Davies was able to profoundly educate a whole new generation on the horrors of the AIDS pandemic, while giving all those who lived through and experienced this tragic event first-hand the opportunity to have their story told so authentically with his ground-breaking drama Its A Sin, breaking viewership records for Channel4 in the process.
Eligible for the BAFTA TV awards next year, the impact Davies and this show had on increased HIV testing in the UK, charitable donations and conversation on the subject alone is testament to the power of TV.
It's a Sin was also unique in the fact that all the actors playing gay characters, were themselves gay. Having a mix of voices, experiences and points of view when creating new shows, films, campaigns is key as we move forward as an industry.
WDW Entertainment, a proactive and extremely talented PR agency based in London, created the first Female Film Force platform to fund first time female film makers, in partnership with Bumble in response to the lack of female winners at the BAFTA Film Awards in 2019. They have gone on to create a Documentary Film Fund with Netflix, and Sky and Netflix have also just announced a new writing bursary alongside screenwriter Bisha K Ali, to support talent from under-represented communities. These initiatives, alongside the integral BFI Flare x BAFTA Crew Mentoring programme in partnership with BFI NETWORK, which has supported 29 LGBTQ+ filmmakers working towards their first feature or major broadcast/online commission are key to continue and support.
Schemes like this are important, but as members of the creative industry we can all do our part to ensure we are creating content that embraces individuality, hiring diverse staff from across the full LGBTQ+ spectrum and having conversations internally on the importance of authenticity.
We were all that kid, sitting in our living rooms or bedrooms, watching/reading/listening to something that made us feel that we belong.
We owe it to ourselves and the next generation to make sure we continue to inspire, with love.

If you enjoyed this article, you can subscribe for free to our weekly email alert and receive a regular curation of the best creative campaigns by creatives themselves.