How the criminal mind is a creative one: A creative agency powered by currently and formerly incarcerated individuals

ConCreates, a U.S. based creative agency, gives offenders a second chance and shifts perceptions from crime to creativity.
Creative Moment's editor Lucy Smith spoke to co-founder and CEO Vincent Bragg about how and why ConCreates came about.
ConCreates is an agency specifically created for offenders to harness their creativity in a positive way by providing radical ideas to brands looking to break the mould.

In the process, it hopes to shatter the stigma associated with a third of the U.S. population who have criminal histories, provide people with a second chance to be valuable members of society and reduce the tendency of a convicted criminal to re-offend.
Listen to Vincent Bragg, co-founder and CEO and Janeya Griffin, co-founder and chief innovation strategist tell the story behind the agency. Not featured in the film but a third co-founder, and the chief creative officer, is Joe Nickson.

436 behind bars, 319 on the outside and counting.
This creative team has nothing but time to think about ideas.

Currently or formerly incarcerated, this agency is built from a team of dedicated, motivated and committed individuals with more untapped creative ability than you can imagine.
ConCreates took this creative potential and offered its services to clients and brands looking to harness a genuinely diverse creative team.
Its existence means that the ConCreators, as they are known, have the opportunity to pay back restitution, earn a living wage, take care of their families, and also become real contributors to society.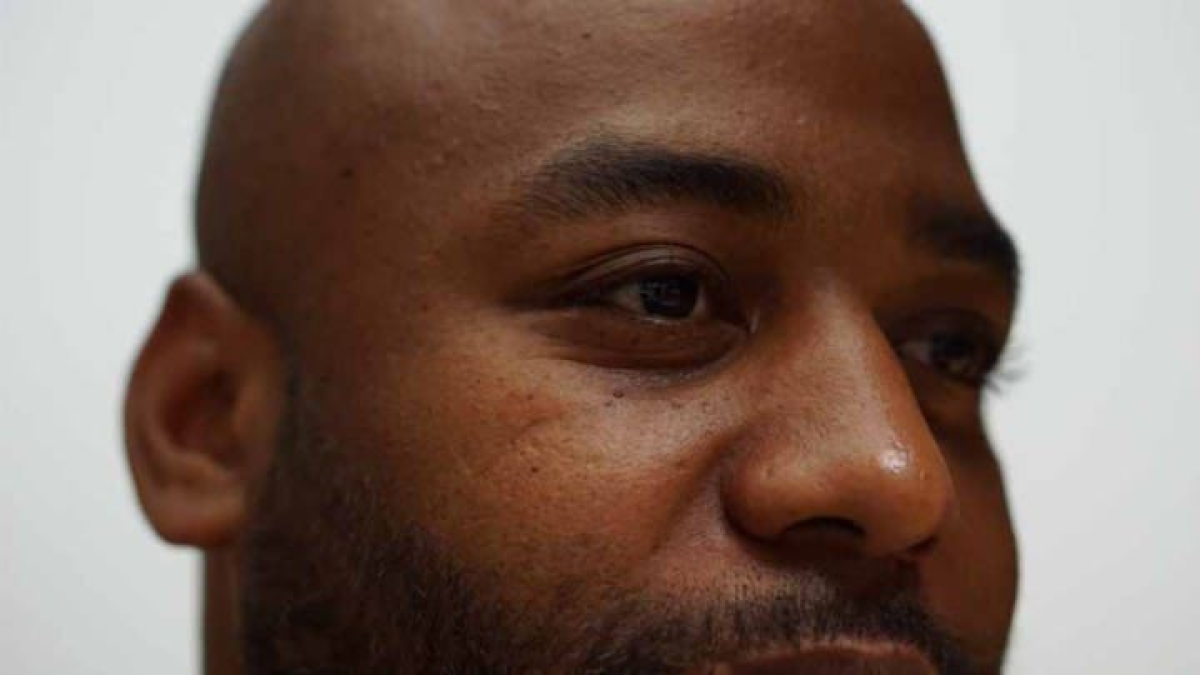 Lucy Smith: Tell us about how and why ConCreates began back in 2014?
Vincent Bragg: ConCreates began when my co-founder Joe Nickson came up with a great idea that helped a founder we were in prison with. This sparked the idea of creating an agency powered by incarcerated and formerly incarcerated individuals.
LS: Looking back, when did you first realise you were interested in creativity?
VB: I've always been creative from writing to having a creative vision. It wasn't until I was in prison that I realised there was a whole industry dedicated to people who thought like me.
LS: What has been the most exciting project you have worked on and why?
VB: A lot of projects have been exciting and probably haven't seen the light of day. I would say our most recent project with Facebook for Juneteenth would be because we were able to almost see the future with Juneteenth becoming a national holiday the day before the project launched.
LS: There are many avenues of debate around the subject of whether you are born creative or it is learned, nature vs nurture. Where do you stand on this?
VB: I feel it's both. Creativity comes from many different places, lived experiences as well learned skills. I believe I was born this way because my imagination has always been super active but in order to bring that into reality has been learned for sure.
LS: Where do you think the creative industry is in terms of the quality of work produced right now, in the US and globally?
VB: I think impact advertising is going to be key for the next few years because consumers are more concerned with what a brand stands for rather than the product or service they are selling. With that being said the work will always be great when the people who are affected by those issues have a say so in the work.
LS: The creation of the agency came down to your own personal experience in prison, how has that shaped you and your work, and the work of all the other ConCreators?
VB: I think the term formerly incarcerated stops folks from seeing the brilliance these men and women possess. So it's engraved in everything we do because the perspective is so fresh. These voices haven't been represented in the industry in ever so this is that opportunity.
LS: Radical ideas from Radical thinkers. What do you think has been your most radical idea to date?
VB: Our most radical idea hasn't made it out yet so I can't comment on it but expect it to be so much more radical shit from ConCreates.
LS: Creative Moment is all about creativity reviewed by creatives. What creative idea, concept or campaign (not created by you) do you think deserves a 5-star review and why?
VB: Rza remaking the racist ice cream truck jingle.
LS: What are your plans for the future?
VB: Expect content scripted shows and movies.

If you enjoyed this article, you can subscribe for free to our weekly email alert and receive a regular curation of the best creative campaigns by creatives themselves.