Inspired but Unknown: Budget airline Transavia sells cheap flights in crisp packets

The Background
In the latest of our Inspired but Unknown series dedicated to looking at creative work that appeared elsewhere in the world without "going global", is a classic piece of guerrilla retail by low-cost airline, Transavia.
The Big Idea
Cutting through in the world of low-cost airlines is far from an easy gig.
So French carrier Transavia came up with a cunning plan to sell its tickets "somewhere tickets had never been sold before" to show just how reasonable they are.
Using the insight that Transavia tickets to European destinations are so reasonably priced that you would pick them up almost on impulse, it cleverly placed "tickets" in the same place you'd shop for anything else on a whim.
In this case, at the impulse counter of supermarkets and in vending machines (I know, vending machines, but this was before everyone else had done it!).
What They Did
Transavia (according to the blurb), created 3,000 packets of crisps and sweets, cans of fizz, biscuits and chocolate bars.
However, rather than costing the normal 70 pence (or cents as was the case), they cost around €40. And each was actually a ticket to the destination advertised on the packaging – Dublin, Munich, Barcelona, Venice, you name it.
To access the ticket, you simply impulse purchased at the check-out, snapped the QR code, booked and flew.
Unbelievably simple but, apparently, unbelievably effective.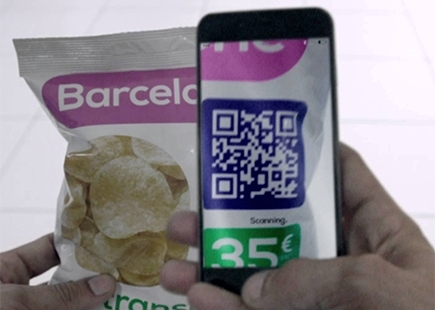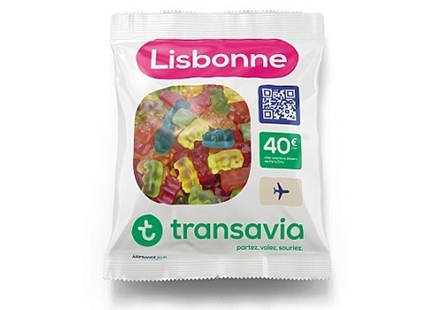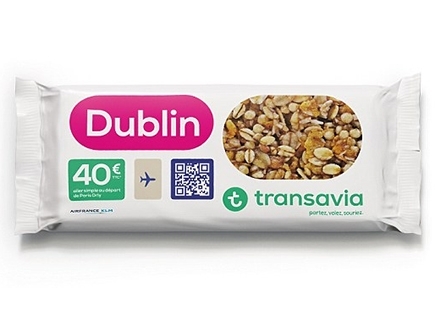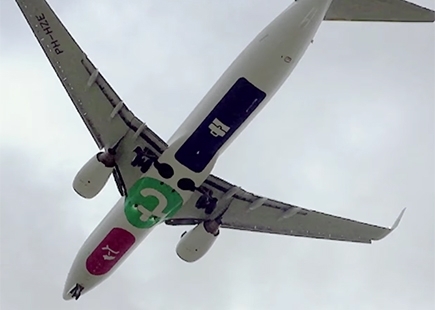 The Review
I love a campaign that has a simple insight about the world at its heart.
A low-cost carrier has tickets so reasonable you could pop them in your shopping basket in the supermarket and it'd cost you less than a bottle of… er… premium craft gin… so let's sell them like you would a pack of gum.
Gloriously disruptive and deceptively simple.
And built around the creative idea not of changing a product, but changing the way customers encounter it.
In Hindsight
Hindsight with the campaigns in this column is beyond tricky.
They're here because they're brilliant already.
I'd defy anyone to make this any better than it already is.
If you enjoyed this article, you can subscribe for free to our weekly email alert and receive a regular curation of the best creative campaigns by creatives themselves.