Is British Vogue and L'Oreal's special edition on ageism, ageist?

The Background
If we're lucky, we get old. Age is a gift.
We gather experience, we grow wiser, we understand more. We become more interesting people.

Then why do we – particularly women – become invisible as we reach our 50s? Why is it mere novelty when 'mature' models grace the cover of a fashion magazine? Why is a third of the UK's population so underrepresented in popular culture?
Enter ageism.
Ageism is defined as "prejudice or discrimination on the grounds of a person's age."
Ageism is gently simmering as the next great -ism to conquer.
And nowhere is ageism more present than in fashion, beauty and advertising.
The Big Idea
The Non-Issue: a British Vogue special edition created in partnership with L'Oreal Paris aimed at 'normalising ageing' and making women over 50 more visible.

British Vogue editor-in-chief Edward Enninful said: "Age discrimination exists and this issue is dedicated to all the women who feel left behind by the beauty and fashion industries because of their age.
Now is our moment to challenge the industry – together."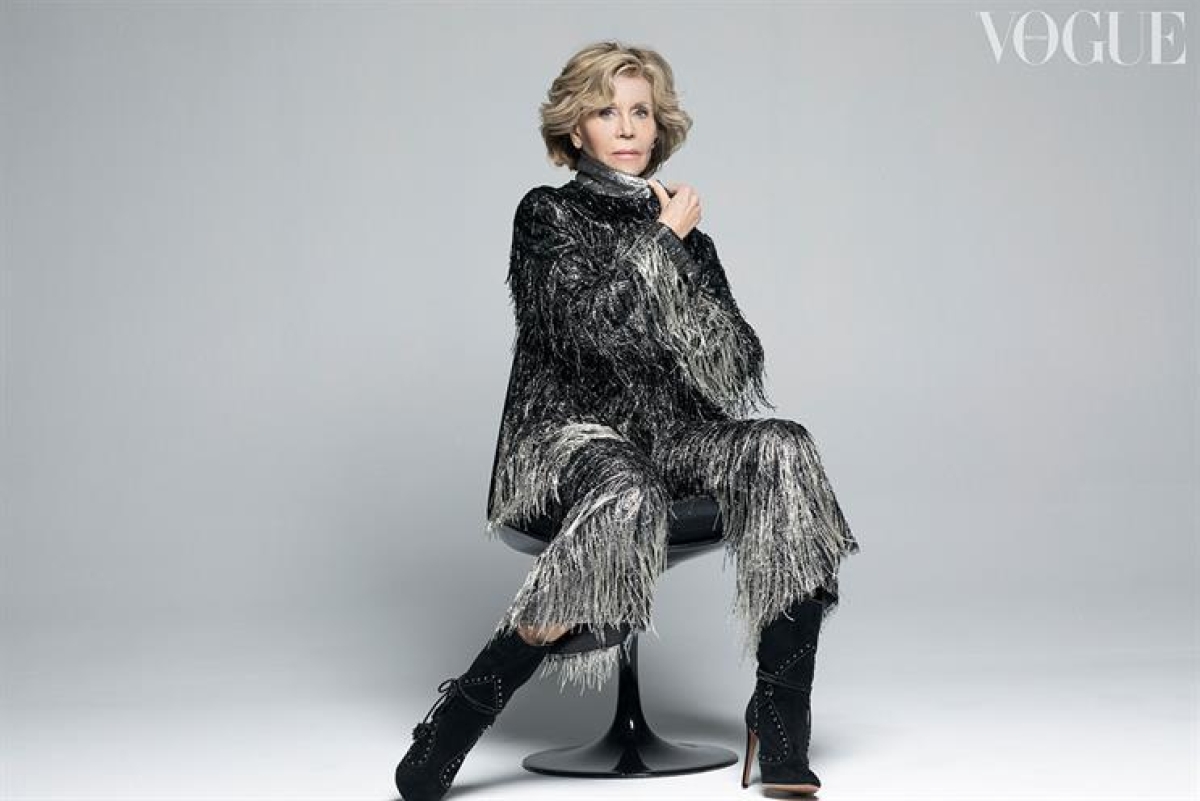 What They Did
The special edition will be included with the May issue of Vogue (out now) and features L'Oreal ambassador Jane Fonda, who is 81, on the cover.
Written by Vogue editors, the 'Non-Issue' features fashion and beauty editorial on inspiring women over the age of 50, including Dame Helen Mirren, Christiane Amanpour, and Isabelle Adjani.

There's also features on what it's like to turn to 50 and 'leave your youth behind', fitness in your 60s, and culture and travel tips.
It's a well-rounded and dense editorial packet with subtle L'Oreal advertorial peppered throughout.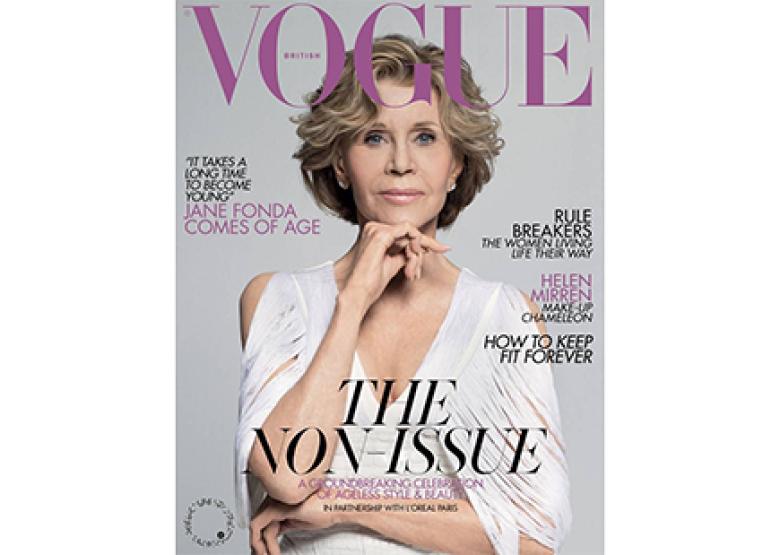 The Review
First off, I applaud both Vogue and L'Oreal for taking a first step in addressing the issue.
Fashion magazines have slowly added features such as 'beauty at any age' and what to wear in your 20s/30s/40s/50s etc over the past decade. But this is a bold statement, from the biggest voice in fashion, that attempts to reverse the notion that fashion is reserved for the young.

Second, I love that Jane Fonda's on the cover. Great choice.
I don't see an older woman, I see someone who's inspiring, fierce, interesting, sexy, beautiful, intelligent, accomplished, and physically strong. What more do you want from an icon of style?
But… and here's the but.
I hate that it's in the special edition about ageism.
I also hate that it's not the cover of the actual magazine. When I looked for the issue on the newsstand, I couldn't find it because Jane is ironically hidden behind Kate Moss, packaged behind the main issue.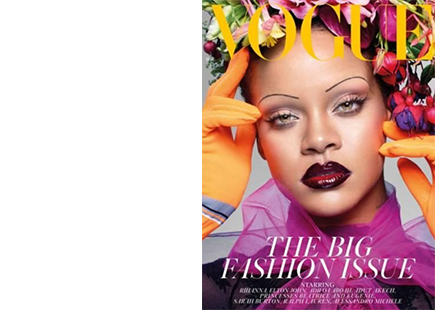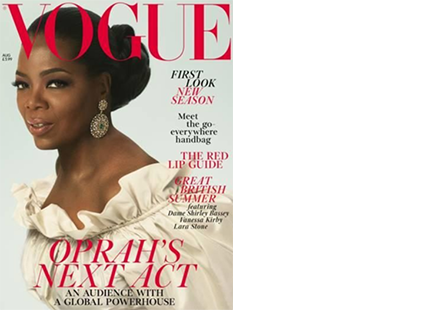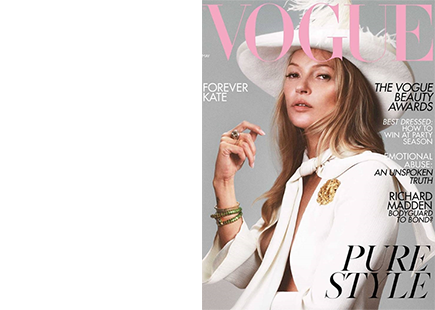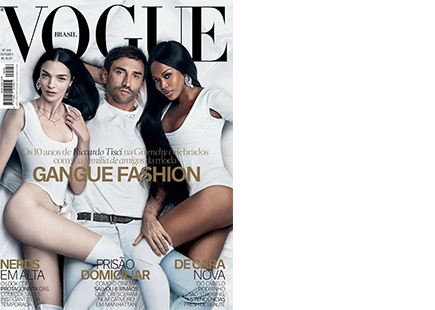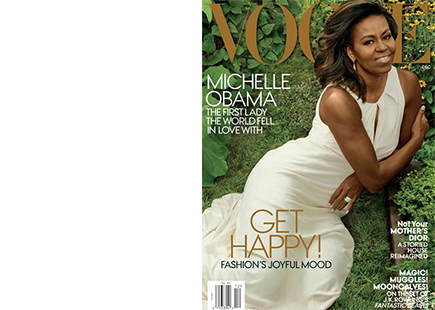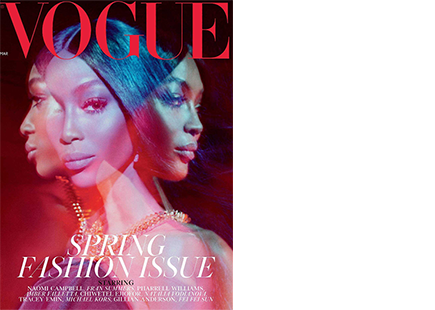 For a non-issue that's about normalising ageing, it's all about ageing.
It employs the same set of language applied to older ladies as always – 'mature' skin, 'elegance never goes out of fashion', 'it's never too late to break the mold', etc.
This is actually just editorial aimed at older women and an older skincare demographic, it's not about normalising being old.
The first fashion features in the issue, 'Time Pieces' and 'Hooked on Classics', proffer the standard non-trendy classics, such as beige trenchcoats, low heels and black dresses, that fashion has always foisted on 50+ women.
And they're exactly the kind of clothes that make you invisible and blend into the background.
Similarly, although the art direction is elegant, it's largely grey and beige. It's a May issue! It's spring! Where's the colour? As before, I admire the intent, but the execution is a series of clichés that reinforce stereotypes about women over 50.
If you're going to normalise ageing in fashion, then normalise it.
Put older models next to younger models in the same looks and trends. Dispense with 'age-appropriate'. Inspire us at any age. Just follow Maye Musk on Instagram for the masterclass.
In Hindsight
Vogue's Non-Issue got me hooked by the cover – and then lost me in the content.
I would've liked to have seen women of ALL ages with fashion and beauty editorial to engage women of all ages.

Three ways to normalise ageing as a non-issue:
Normalise personal style: Celebrate and showcase personal style at any age. I'm 44 and my personal style is the best it's ever been. I wear what I want confidently, whether it's Isabel Marant or Monki, and I wear more colour than ever. I certainly don't wear beige classics and kitten heels. That's because a woman's personal style develops over time. That's what's truly inspiring. See: Iris Apfel.
Normalise beauty: We're all going to get wrinkles and fine lines eventually. There's no avoiding it. So stop feeding us editorial on how to keep our skin smooth and taut. Show us the many faces of beauty. Showcase new lipsticks on the face of a 50 year old or new nail polishes on the hands of a 60 year old.
Controversial, I know.
Normalise aspirational: I get it, fashion editorial is meant to be aspirational. But all throughout my life, the women I've aspired to be have always been older than me. Yet those women disappear from the face of fashion unless it's in the context of ageing.
Stop patronising women over 50 and give them the respect and reverence they deserve. Show me their lives, their houses, their closets! But don't tell me how old they are.

Culture is shifting, albeit glacially. And it requires cultural icons like Vogue and global mega-advertisers like L'Oreal to move it forward.
So bravo to both for taking on the 'non-issue', but show us what you've got next.
And make it truly ageless.
If you enjoyed this article, you can subscribe for free to our weekly email alert and receive a regular curation of the best creative campaigns by creatives themselves.