It's a frosty reception for Barclaycard's fake Antarctic talent show campaign

The Background
In April, Barclaycard teamed up with Simon Cowell in an attempt to educate borrowers on how they could clear their credit card balances sooner, via it's Repayment Calculator, and ultimately pay less in interest.
The Big Idea
Playing off the concept that this was a bad business idea for Barclaycard, ie, if successful customers would be paying Barclaycard less, the TV ad sees Cowell launch an equally bad business idea.
'Take the Stage Antarctica' is essentially a version of Britain's Got Talent but set in Antarctica, a continent that is virtually uninhabited and covered in ice.
What They Did
Before issuing the TV ad for the Repayment Calculator, the brand launched the fake concept of 'Take the Stage Antarctica' as a legit show via Cowell's Twitter account, with the music mogul posting what seemed like a promo clip along with a show lock-up logo and familiar sounding jingle.
Following the inevitable ridiculing across social, and in the media, Barclaycard issued the TV advert.
With the ad revealing that it wasn't some hair-brained idea from Cowell, but actually a campaign to promote its non-business-sensical, but pro-customer Barclaycard Repayment Calculator.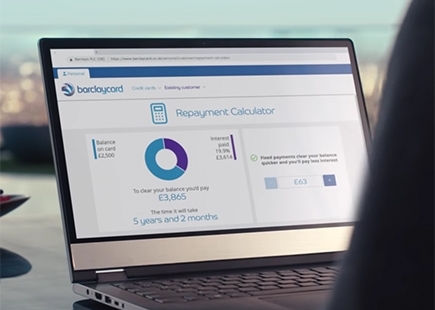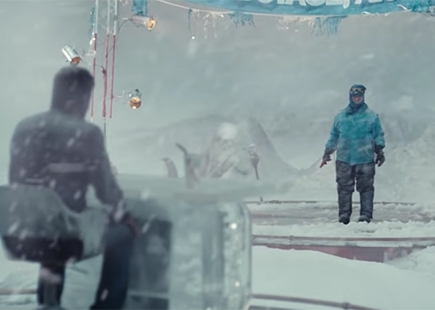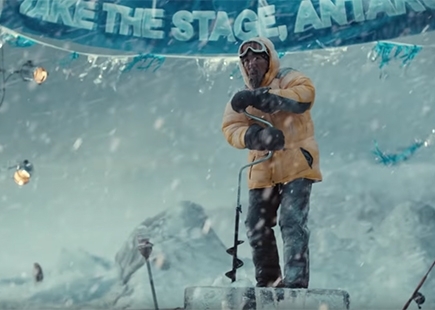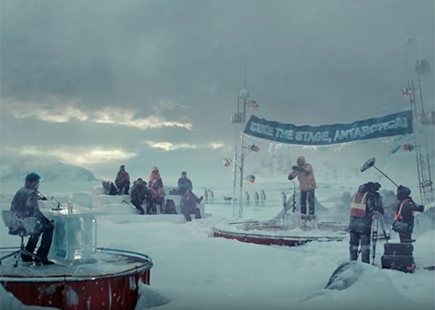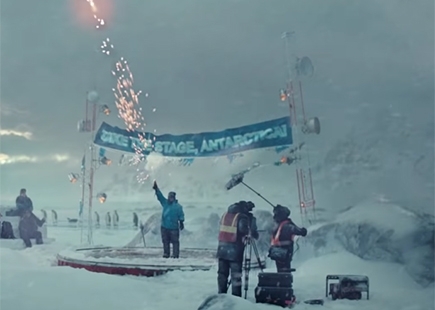 The Review
It doesn't really work.
The payoff doesn't justify the misdirection and the fake Antarctic announcement only helps to belittle the scale and significance of what Barclaycard is introducing. Surely it isn't news to many that if you pay your card off quicker, you pay off less, or that there are ways to calculate your repayments.
The reveal through the TV commercial, almost inevitably, didn't get the same pick-up as the fake 'Take the Stage Antarctica' announcement, which presumably means some people still think this is happening.
I'd watch it, I fricking love Penguins. But more significantly, there is the question of whether it is acceptable in a post-fake-news/post-truth era to fabricate something completely fictitious in order to get coverage, particularly for something that is so brand self-serving.
Topman and CALM did similar recently for L'eau de Chris but that worked because the campaign played so beautifully off media and beauty industry tropes, and the cause was such a relevant and significant one.
A branded repayment calculator just ain't, and the whole campaign just feels over-layered and complicated.
If you enjoyed this article, you can subscribe for free to our weekly email alert and receive a regular curation of the best creative campaigns by creatives themselves.