It's finally come home: celebrating the Lionesses and brands that scored

It's home.
Football has finally come home, in historic style, with a victory of Germany at Wembley being the clincher in a thrilling tournament that has propelled the names of Mead, Kelly, Toone and co into households across the country.

As someone who started playing in Lockdown 2020 - having been a netballer before as there were never opportunities to play football as a girl (an irritatingly familiar story for so many) - it was so inspiring to see so many inter-generational families celebrating, with grandmas cheering alongside their grandkids.

Sunday's game had all of the jeopardy but none of the toxicity often associated with tournament finals. And pleasingly, across sectors, brands got behind the national team—albeit with some mixed results….
Let's kick off with the Lioness Squad announcement.
There's a nice sticker book mechanism happening here, introducing the tournament's players through the fandom lens of a young girl. But beyond the sticker swapping scene and a rather lacklustre voiceover, the key moments are delivered by a line-up of male footballers, with the final moment going to Becks.

It's as if the men were required to legitimise interest. Where were the female pundits and players? Former Lioness turned commentator Alex Scott would have been a brilliant call, and manager Sarina Weigman could have been the one handing out that final sticker. Instead we have some familiar male faces, whose profiles don't need boosting any further, while the women are reduced to stickers.

And then there's that word again. Family.
When it comes to women's football, there's an obsession with sisterhood and family that doesn't exist in the marketing of the men's game and wouldn't be mentioned in the men's announcement—just imagine if brotherhood and family were being dropped in there? We don't need a wholesome sanitised approach, which actually underscores traditional gender roles. The beautiful game is the same irrespective of players - we watch, we shout, we scream, we experience that same rollercoaster of emotions across 90 minutes.

Next up, EE's It's Not Her Problem.
The ad - part of the Hope United campaign - is super real, it actually shows what women go through to play, evoking the energy, the punk spirit and the rawness.
Then there's the story behind the shirts. Hope United designed a football kit for each player, taking the abuse and praise they've faced online and creating bespoke shirts which can be bought, with proceeds going to a charity partner.
It's a beautiful piece of content, with an overall campaign with data at the heart of it and a charity beneficiary. It also brings men and women together on a level footing, something we don't see too often. It would be great to see this campaign live on beyond the tournament and ultimately help to reset the conversation around hate crimes in football.
Grassroots with Just Eat.
Also taking positive action is Just Eat, with its 101 initiative, taking its name after the number of years since women's football was banned in the UK.
The food delivery app is providing 101 grassroot teams with expert advice and support to get more girls and women to get involved in the game.

Nike's Never Settle, Never Done
With the spotlight firmly on grassroots communities, Nike's Never Settle, Never Done shows what women's football communities are like across Europe, focusing on inspiring the younger generation of players.
It's a really beautiful piece of craft, at times almost like a music video with a strong fashion lens, which does make you wonder what the longer term strategy is here - is it getting those young girls into sport, or sportswear?
Heineken's Cheers to All Fans.
Heineken's Euro 2022 spots aim to kick gender bias into touch with Cheers to All Fans, embracing the insight that a third of all football fans are women.
They've gone with an emotional score - and one so strongly associated with a certain club - a bit more pace and a more upbeat track could have really helped to land that humour. That final line though really does break out the smiles.
Adidas' campaign Pitch, Please.
Then there's the Adidas campaign Pitch, Please (fantastic name) which grants pitch access to women, girls and non-binary players during the UEFA Women's Euro 2022.
It's great to see some action that positively impacts the grassroots community, helping them to either kick off their football journey or just play on a decent pitch (that's not been booked up by men in advance).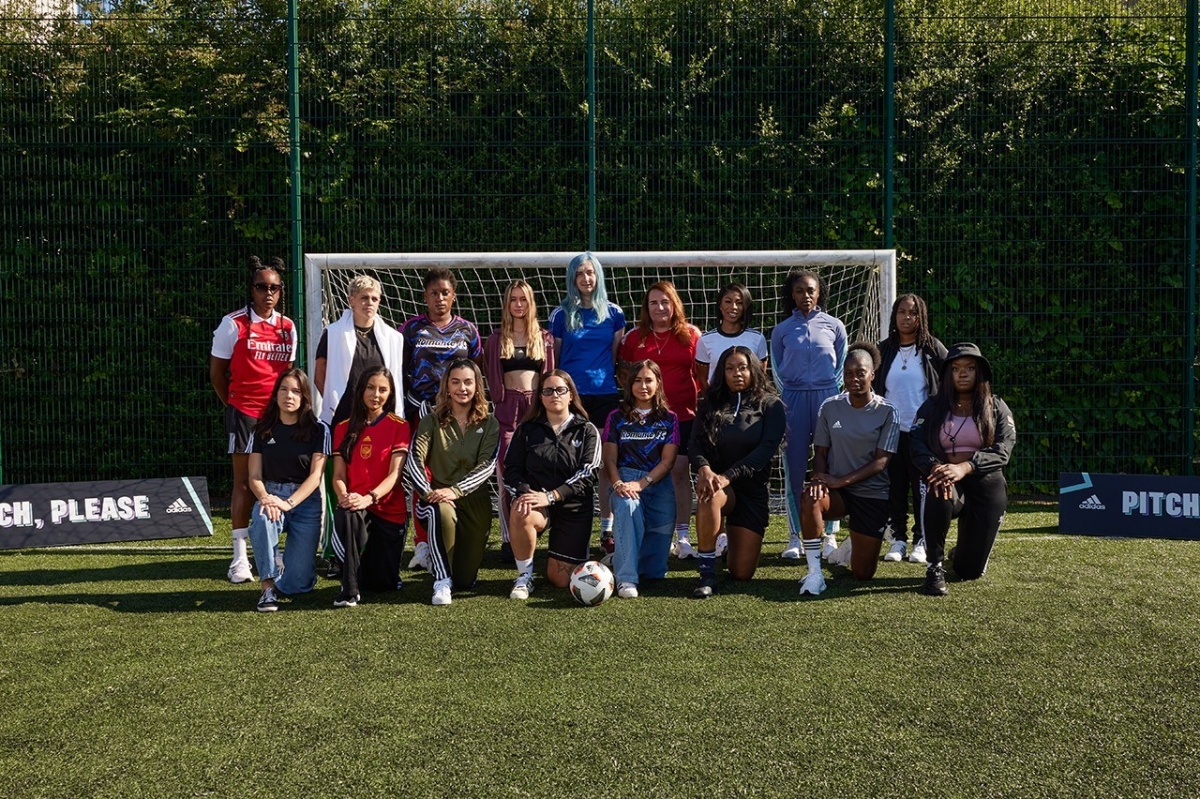 And now the celebrations.
They came thick and fast embracing optimism, hope and humour.
From Royal Mail's football-shaped parcel, addressed simply to 'Home', through to Specsavers reviving their eye-test style ad, inserting the word 'actually' before 'coming home.'
Meanwhile, Weetabix, the brand behind the Wildcats programme to get primary-school aged girls playing football, opted for the cheeky suggestion that "They had theirs". Pepsi Max opted for an OOH solution, with It's Home projected onto the White Cliffs of Dover and prominent spots withing the hometowns of players including team captain and midfielder Leah Williamson and forward Nikita Parris.
Barclays, however, opted for a more purposeful response, using the moment to congratulate the Lionesses while also flagging the need for investment in fair access to the sport…a reminder that once the jubilant scenes drop out of the headlines, there's still some way to go.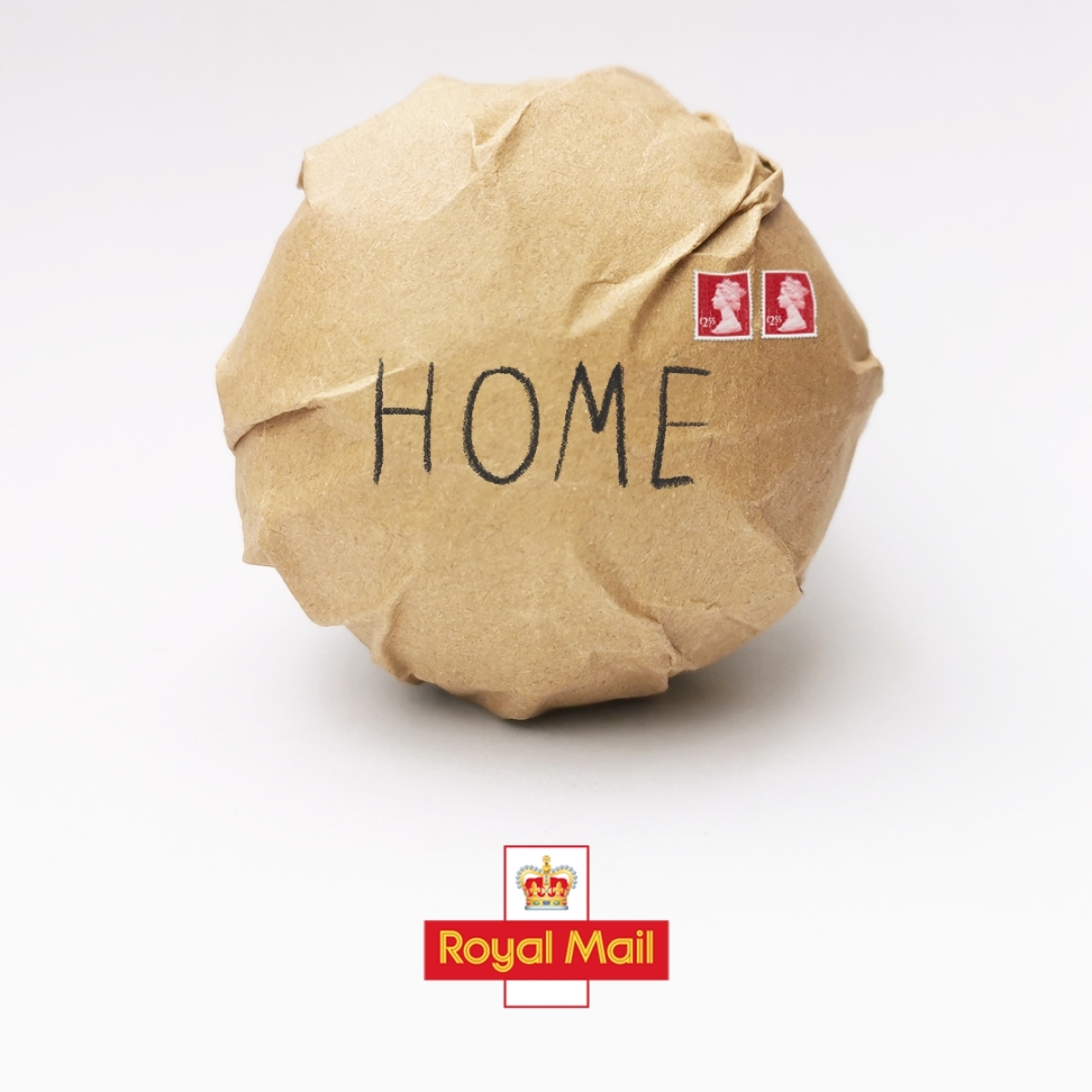 But what about the marketing we didn't see?
Where was that Lioness emoji? It gets discussed each time the Lionesses have a good run - this time round even Culture Secretary Nadine Dorries got behind the call for tech bosses to celebrate our sporting legends but when the whistle blew for a victorious and historic moment, it was out of time once again.
Similarly, the keenly-anticipated Three Lions re-release with updated lyrics reflecting awesome Euro 2022 moments like Russo's backheel nutmeg never quite materialised.
The best we got was former Lionesses Fara Williams, Anita Asante, Rachel Yankey, Faye White and Rachel Brown-Finnis joining Lightning Seeds and David Baddiel on stage at Camden's Electric Ballroom for a pre-final rendition. It mattered not though, the Lionesses brought it home anyway.
If you enjoyed this article, you can subscribe for free to our weekly email alert and receive a regular curation of the best creative campaigns by creatives themselves.