ITV reminds us how powerful TV can be

The Background
In this fast-moving digital world, it's easy to see all television content providers through the same eyes.
We all have our favourite programmes and consume them in huge amounts across a range of platforms which most of us take for granted.
iPhone Netflix on the commute. Second screen sport on the ipad. Blockbuster on the 60inch plasma in UHD.
I remember when it was just 3 channels that finished at 11pm with the national anthem (and it wasn't that long-ago kids!!).
And with always-on, 24 hours news via online or the plethora of TV channels now available, how can you make people stand back and reflect on just how powerful TV is in our country?
Potentially a really daunting brief if it landed on my desk but a great challenge given the wealth of content available.
The Big Idea
ITV have just launched the second film in their 'More than TV' brand advertising campaign called 'TELEVISION' and what a gem it is.
The brief shines through like a beacon.
Show that TV (and ITV in particularly) is a mirror that reflects what society in the UK is like at any given moment.
What are we talking about?
What issues need a wider audience?
What makes uncomfortable viewing but needs airing?
In effect, what influence does life have on the content ITV puts out and what influence does that content have on the viewer?
For me this is a great brief.
What They Did
The piece is a 1 min 30 second commercial featuring the legend that is Sir Trevor Macdonald and features a selection of meaningful moments from ITV and ITN from the 1960's up to present day which deliver the message of the brief.
Some of the clips were ground-breaking at the time and yet when viewed now, show how much society's views have evolved and, I guess, the small part ITV played in that.
Things like Britain's first transgender character in Corrie which, at the time, was very big news but now wouldn't even get a column inch such is the public awareness.
Same with footage of same sex marches, racial tension, disability and knife crime. All issues featured in the ad which have been, or still are, hot topics in today's modern Britain.
And the message in the ad is clear.
We are changed by what we see.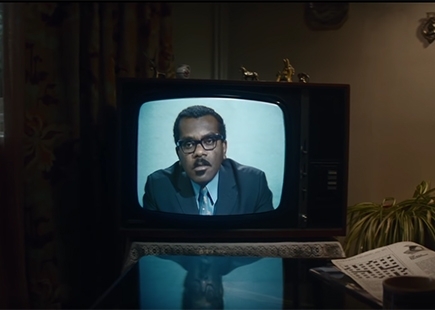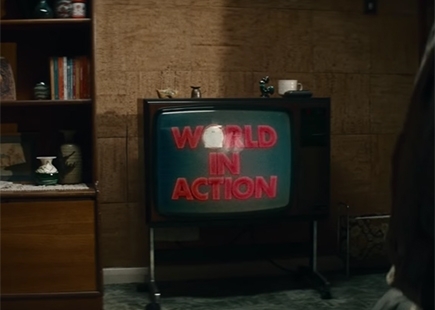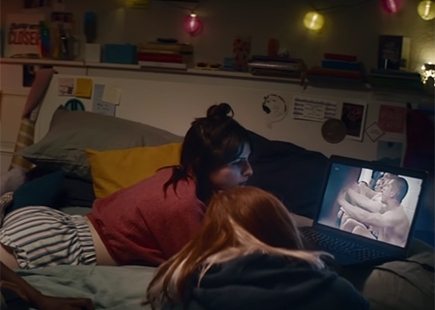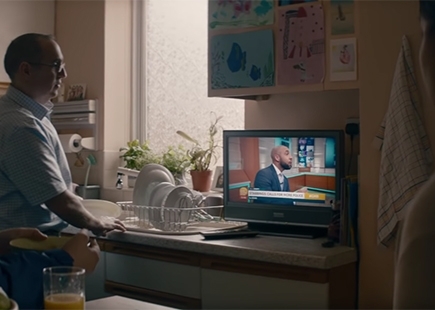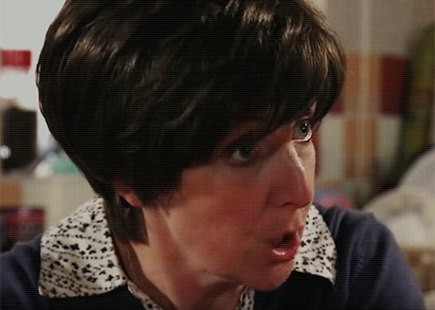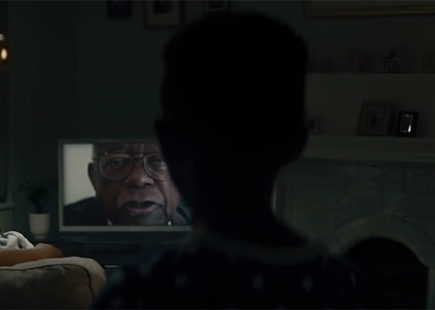 The Review
I've spent a fair amount of my career working on newspaper brands so have a real affinity with the printed news media. However, like many things in life, the internet and the digital world has changed a lot and people do seem to want to watch and see the world now, rather than read about it.
Opinions of feature writers are still very relevant and powerful but, for most, their views these days are formed by what is seen on a screen and the power of television is undeniable.
It is right that ITV and its fellow network channels don't just see themselves as entertainment providers. Hard hitting news or dramatic story lines which raise current issues and get people talking is crucial.
We've seen the power of TV on a single issue with David Attenborough's piece on plastics in the ocean. No amount of newspaper coverage would have created such a large-scale change in attitudes in a short timescale.
Having been lucky enough to have worked with ITV on some programme stuff I can vouch for what a great organisation it is and how they are constantly striving to raise the bar in all areas.
The passion to innovate and inspire was evident to me and seems to still be true today.
Look, I know ITV will never bring about world peace or end poverty so let's not get too carried away about their effect on the world, but I do think this ad shows what effect great TV can have on life and help shape positive opinion on big and important issues. And for that I think they should be applauded.
The crafting of the direction is superb with some gritty and fast edits to help drive the story.
It's certainly a film I'd love to have on my reel.
In Hindsight
As mentioned, this is the second of a series of films.
The first was about 'great characters make great dramas', so I expect subsequent films to feature other areas of ITV such as sport or family entertainment.
Given the wealth of footage they could have used, it would be easy to consider maybe there were things that could have gone into this film like views on the monarchy, the miners' strike which changed many things or the Gulf War.
But I guess banging on about things that happened before lots of their audience were born wouldn't have had the same relevance.
Liked the first film. Loved this one.

If you enjoyed this article, you can subscribe for free to our weekly email alert and receive a regular curation of the best creative campaigns by creatives themselves.