Just Apply It: The reinvention of Nike's billboard of Rooney highlights rising cases of skin cancer in men

Creative agency Havas London and skin protection brand LifeJacket and the charity Melanoma UK have collaborated on a new campaign that aims to drive awareness of skyrocketing skin cancer rates in men.
The World Cup in Qatar will see thousands of England fans heading to a country renowned for its high temperature and strong sunlight intensity.

Melanoma rates, in men in particular, have increased by a staggering 50% over the past decade, with men now almost twice as likely as women to die of skin cancer.
Despite that, men remain stubbornly resistant to putting on sun protection – with just one in five using sunscreen regularly. Alarmingly people attending this World Cup are 3x more likely to get skin cancer than those attending during the 1994 and 1998 World Cups.
To counter this entrenched behaviour, this new campaign aims to raise awareness of the dangers posed by unprotected exposure to the sun and tout a simple solution: sunscreen.
It targets both those fans heading to Qatar – the first time a World Cup has been moved to winter because of the heat – and sports fans more generally.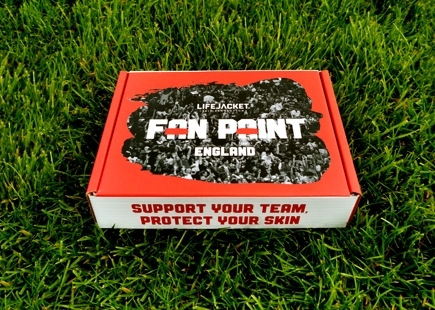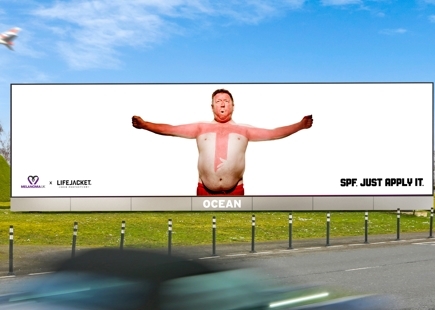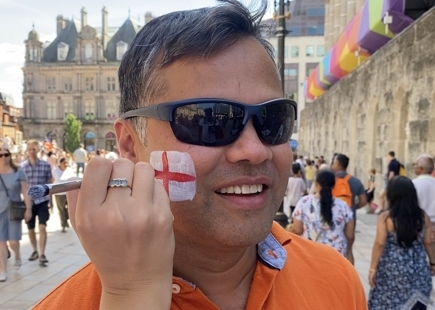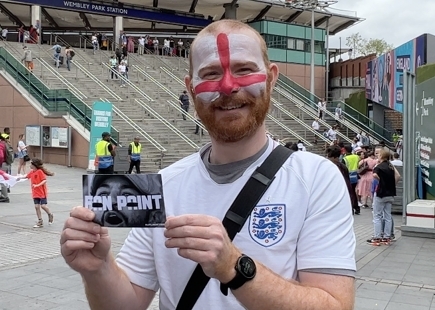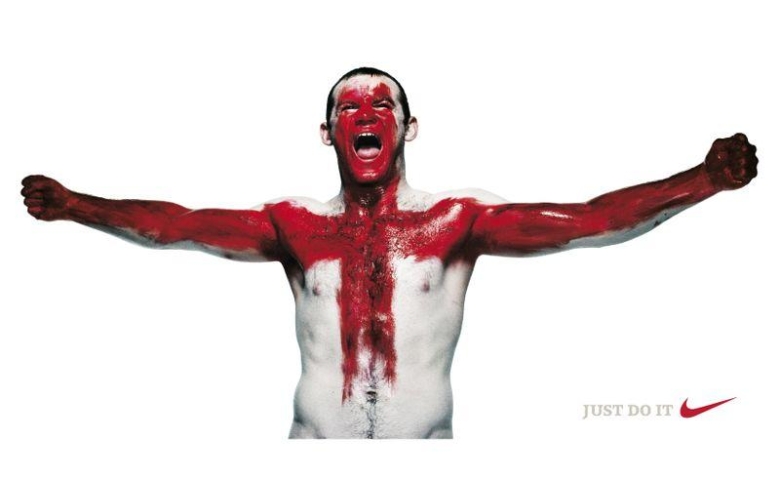 Fan Paint: Just Apply It.
At its heart is a tongue-in-cheek homage to Nike's iconic 2006 billboard depicting a shirtless Wayne Rooney daubed in the red and white of the St. George's Cross.
In this new execution, Rooney is replaced by a decidedly less athletic everyman, while the red paint has been replaced by the angry, unmistakable red of sunburn (complete with handprint across his stomach) as he grimaces in pain. It includes the line 'SPF. Just Apply It.' and will appear on out-of-home sites in and around Heathrow Airport as fans journey to the Middle East.

Havas and LifeJacket have also devised a new sunscreen/face paint hybrid called Fan Paint, which taps into the time-honoured tradition of fans painting their faces in their team's colours. Fan Paint has been distributed to England supporters' groups travelling to Qatar over the weekend, ahead of the tournament.
For those not attending in person, a pop-up activation at PUMA's London Carnaby Street will allow fans to support their team while simultaneously getting educated on skin protection.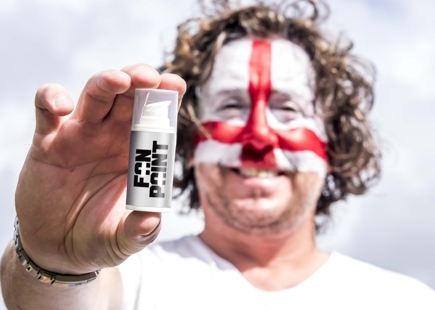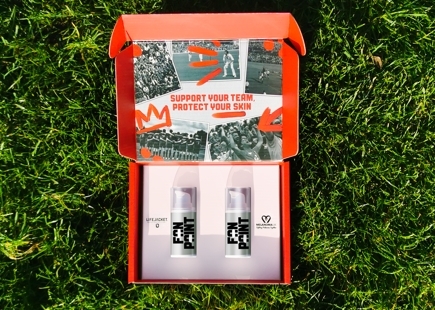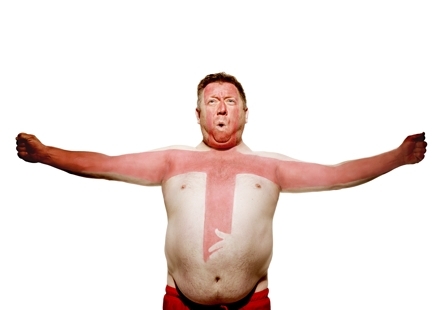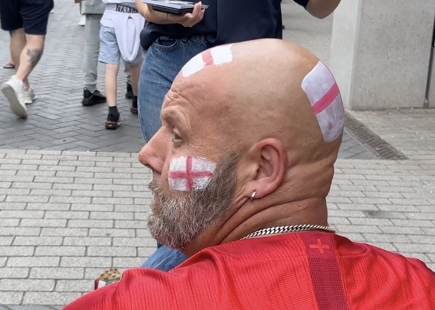 The product has been trialled throughout the summer at sporting events including the Women's Euros, Premier League football fixtures, England cricket test series and the Commonwealth Games. It also comes months after Premier League Champions, Manchester City controversially banned fans from taking sunscreen into its Etihad Stadium – despite temperatures reaching 31C (89F) on the day. The decision was branded 'disappointing' and 'very worrying' by Melanoma UK.
To launch the campaign, Havas and LifeJacket have signed former England football Paul Merson, who had skin cancer in 2012, to help raise awareness. Additionally, LifeJacket is giving away 15,000 travel sachets of its sunscreens for FREE by inviting people traveling to Qatar to reach out over social.
Elliot Harris, creative partner at Havas London says: "When it comes to their team, men are hopelessly, if endearingly, loyal. When it comes to sun protection, men are stubborn – or at the very least, uneducated. With Fan Paint, we tap into one trait to help affect the other, piggybacking on existing fan behaviour to raise awareness, change attitudes, and save lives. It's a beautifully simple creative solution to a real-world problem – or, in other words, what we're best at."

Fan Paint was conceived by Havas in collaboration with LifeJacket which engineers a range of year-round, high-performance skin protection products. The campaign is supported by Cake, Havas' specialist sport, entertainment and culture creative agency.
If you enjoyed this article, you can subscribe for free to our weekly email alert and receive a regular curation of the best creative campaigns by creatives themselves.