Karmarama: We're 20 in 2020

Ben Bilboul, CEO, Karmarama & managing director, Accenture Interactive, reflects on 20 years of Karmarama
Barmyrama? KarmaDrama? Robert DeNiro's waiting?

Not everyone saw the wisdom in naming an agency 'Karmarama' at the turn of the century.
At the time, most start-ups just strung their founders' names together. But Ramchandani and Buonaguidi then Bilboul, McGrath, Mendelsohn and Studzinski was never going to trip off the tongue.
So Karmarama was born a little different.
The name actually told you everything you needed to know. A belief that Doing the Right Thing would ultimately reward our staff and our clients. Or, 'what goes around comes around'. It sounded hippy-dippy to some, but we felt that it gave us an edge. Purpose and values: qualities we'd look for in our clients.
Early work was for causes we felt strongly about: that Make Tea Not War poster, campaigns to save our local shop, or later The White Ribbon Alliance and Age UK. The karmic cycle came good for us when someone at the 2003 anti-war protest in Hyde Park was handed one of our Make Tea placards. She happened to be a brand manager at Diageo and they became clients the very next week.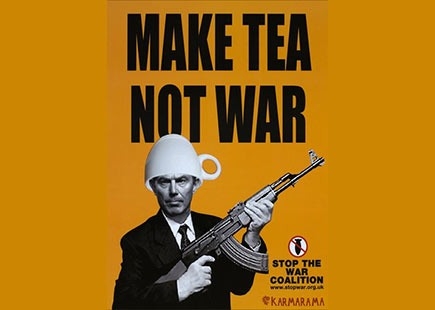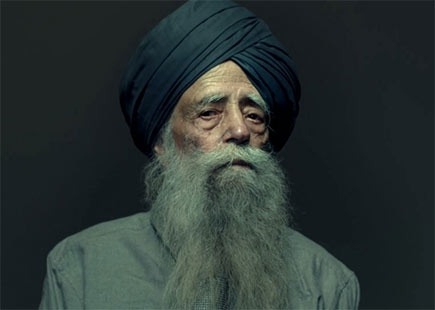 Good karma
Although we believed in 'Good Works', it wasn't as worthy as you might imagine.

There was just as much focus on the Rama as there was on the Karma. Every agency wants their staff to create the best work of their lives; but we also wanted our people to have the best time of their lives.

So, we worked hard but invested in our culture too. Asking clients to pay us in ski trips or setting up a fund to make employees' wildest dreams come true. Holding 24-hour ping pong marathons. Our accountant called us a 'workers' paradise' and we thought it was a compliment.
Anyone who has ever worked at or with Karmarama knows it's a one-off, with a genuinely unique culture. Tot up all the great work, the good deeds and the hairbrained schemes and we think we offer the best possible place to spend your working day. Our biggest point of pride is still being the highest ranked agency in The Sunday Times Best Companies to Work For.

Good people, good clients
What sort of people do we look for? Dave Buonaguidi came up with 'No wankers please' as our talent proposition. We promptly wrote it in three-foot high letters along the wall.

Find the best people, look after them; find the best clients, look after them. It wasn't rocket science, but it at least differed from the all-encompassing agency KPI of who had the most creative awards in their reception area.
We prided ourselves on forward thinking, even if we hadn't worked out how to make money from it. When IKEA first asked us to be their agency, we said no, telling them advertising wasn't the right solution. We were convinced that the future lay in branded content. Thankfully, they insisted, and we created iconic brand campaigns such as The Elite Designers Against IKEA.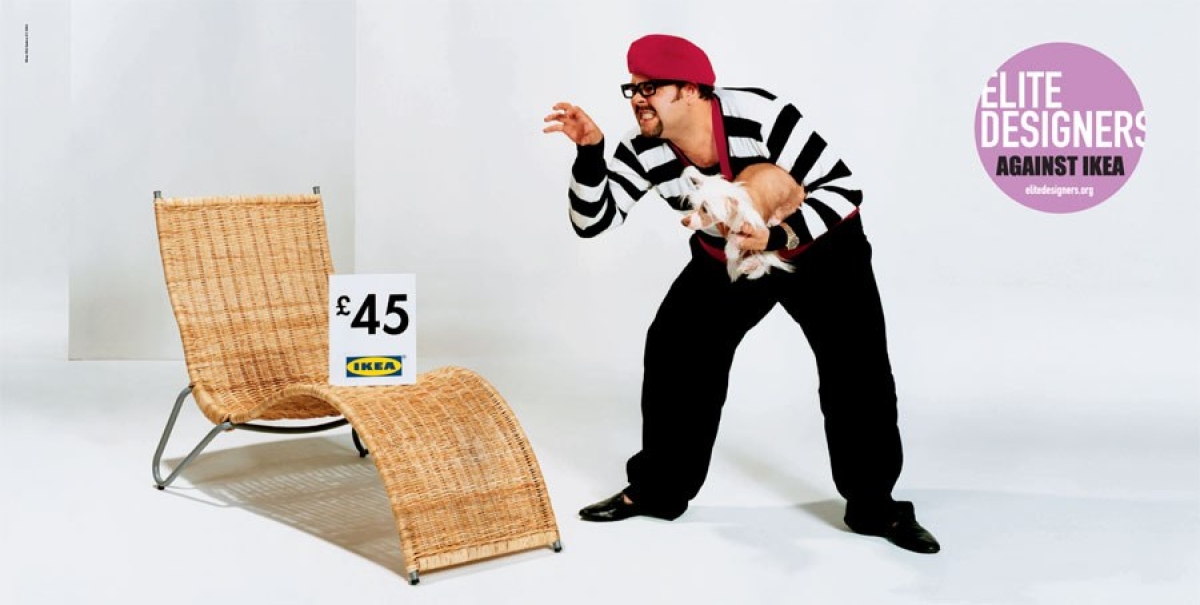 Ignoring advice
We showed more prescience integrating with other disciplines. Ignoring the advice that it's usually the second mouse that gets the cheese, we plunged ahead and launched our own production company, and our own PR and social media agencies. All connected by the same culture, and names that started with K.

And even moving to the middle of nowhere in Olympia – to an office that looked like Puff Daddy's villa – didn't stop clients like Nintendo, lastminute.com and BT enduring the District line to find us.
The work we created for clients such as the BBC and Costa was, we thought, some of the best in the industry. But however creative our offering, we continued to scorn the industry's glittering prizes, focusing solely on doing The Right Thing for our clients. It saved a lot of money on Grosvenor House dinners, but may, in retrospect, have been a glorious act of self-sabotage.

Purpose and innovation
While the industry seemed to be moving downstream, we wanted a bigger canvas for our creative people. A way of adding technology and data into what was – in spite of our best intentions – still an ad agency.
Moving into a vast 30,000 sq ft pleasure dome in Farringdon, we set about spending the money that an unusually tolerant private equity firm had given us. We joined forces with an integrated agency and a fast-growing app development business. Soon fielding over 100 developers and engineers developing digital platforms and products for the likes of Channel 4 and First Direct.

Work for clients such as The Army started to link purpose with innovation; powerful, emotional ideas delivered in new ways to match how people really experience the world, using everything from 96-sheet posters to online video to personalised landing pages.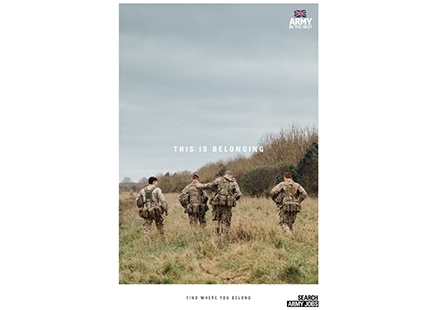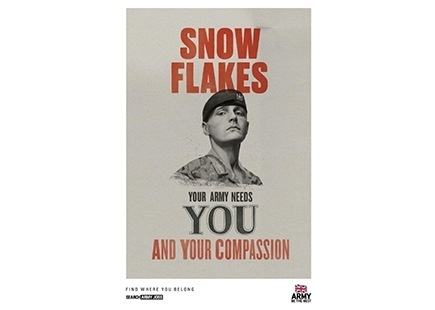 Moving on
But as we became an extended family, growing pains started to emerge.

Some of the founders missed running the businesses they had set up and went off to find new challenges, terminating friendships as well as business partnerships as they left. For many of us, this was the most painful part of the journey. Made even harder in a culture where the line between life and work is sometimes hard to spot.
Luckily, Karmarama will always be bigger than any of us as individuals.
The ambition is still to Do The Right Thing and deliver creativity across the whole of a brand's experience – and it feels even more relevant now than it did in the year 2000.

The unexpected
Proof of concept, as they say, came in 2016, when a visionary from Accenture Interactive breezed through the light tunnel at 20 Farringdon Road with a new proposition.
He wanted to take our idea of adding creativity to experience and strap a rocket ship to it. It sounded different and genuinely unexpected. We hadn't been looking to sell but within months we were part of Accenture Interactive, the world's first agency focused on experience.

Just like in 2000, some in the industry wrote us off whilst hiring experience strategists and consultants of their own. But since then, many more creatives have joined the fold and we've been completely taken aback by how much stronger we are together. We're worked on global briefs, been pulled into conversations that are way more innovative than the ones we were having before, and helped Accenture move into a more human, more creative orbit.
It hasn't been boring.
So, sometimes the first mouse does get the cheese.
Avoiding the traps and enjoying life's rich cheeseboard along the way.
And that's a testament and thank you to everyone who's passed through Karmarama's doors in the last twenty years.
If you enjoyed this article, you can subscribe for free to our weekly email alert and receive a regular curation of the best creative campaigns by creatives themselves.