Key concepts from Cannes: Empathy and being more human
So, I went to Cannes. Cue eye-rolls.
I was equally sceptical before I went—even a bit disheartened and demotivated with the whole industry. And Cannes can feel like the epitome of all that is wrong (overindulgence, careless capitalism, not to mention the war and the climate emergency - we did at least offset our carbon emissions.)

But… it was genuinely amazing. Engaging. Inspiring. Exhausting. Exhilarating. Challenging.
It was amazing to sit with people and connect; have conversations that were silly, funny, deep, awkward but all real, all human. Just a bunch of (mostly) wonderful humans connecting over a shared joy of creativity and being together. Something that hasn't felt possible - or easy - for so long.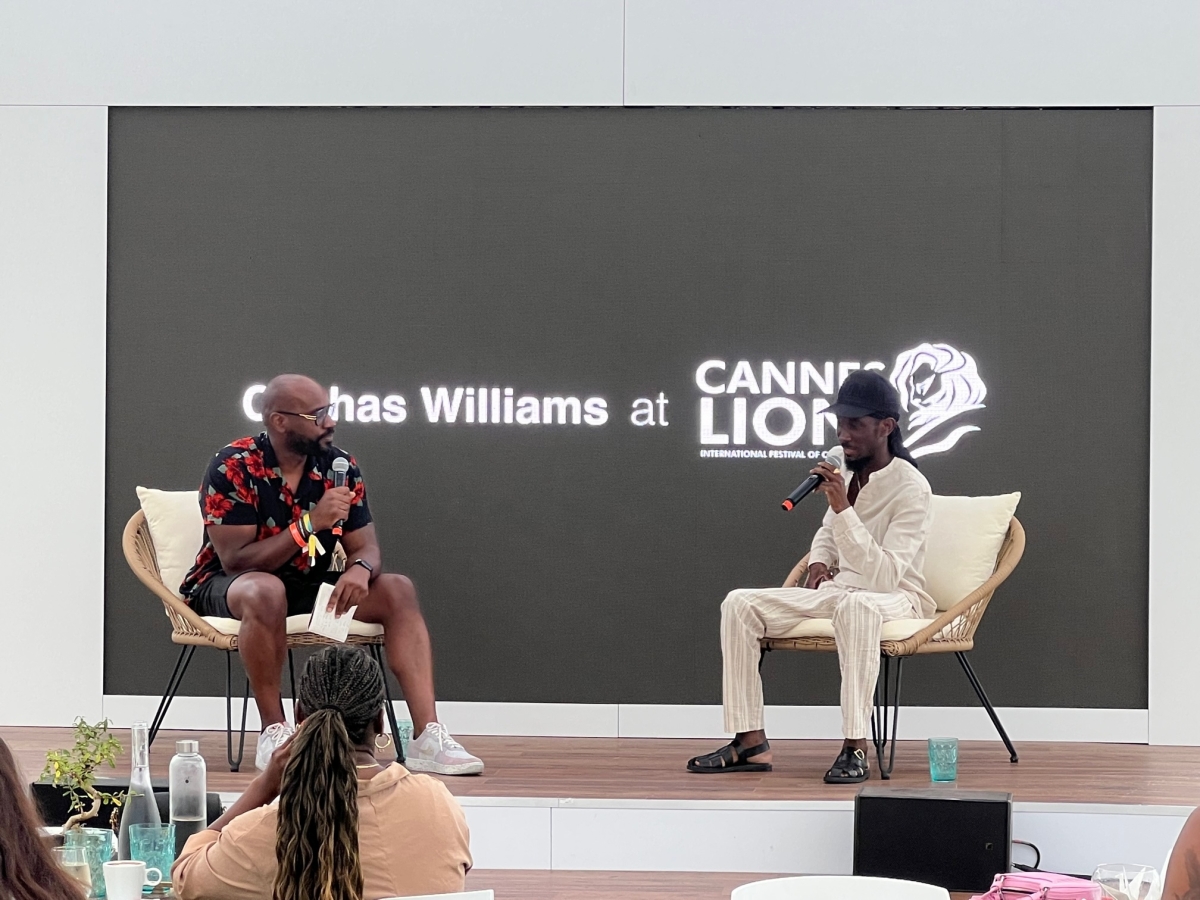 One of the big themes of the week was empathy.
Empathy should be at the heart of everything we do because at the heart of everything is people.
Brands are people. Customers are people. Ideas are people.
Diversity is just another word for people. Award-winning work is made by people. Juries are just people sitting in the dark for four days while we enjoy (or melt) in the sunshine, but we forget this fundamental fact. We are just people talking to people.
Cephas Williams, the founder of the Black British Network and author of Letter to Zion, sat down with Ete Davies (our new Dentsu Creative COO for EMEA) and had a conversation about how to make Cannes more accessible for Black talent.
Cephas said he was inspired by a friend, who explained to him that when he meets people he would "approach everyone like they're going to be the most amazing person in the world." Maybe we should also approach every customer like they're going to be the most amazing customer in the world.
Because people are our purpose—people give us purpose.

Someone stood up and asked Cephas: "What is the brief to the creative industry to tackle the problem of inclusion?" Cephas answered, "The brief is to be more human."

I challenge us all to answer that brief.

And next year, let's take the train.
If you enjoyed this article, you can subscribe for free to our weekly email alert and receive a regular curation of the best creative campaigns by creatives themselves.