Do at home what you can't do in restaurants with KFC Delivery

KFC has launched its most recent campaign – and it's all about the beauty of enjoying a KFC at home, via delivery.

Whether you're peckish during your Sunday morning lie-in, enjoying chilling in your pants or just want to put your feet up on your table, the ads look at some of the things that would be frowned upon in a KFC restaurant, but that you can comfortably do at home when no one is watching.
Featuring super slow motion coupled with a matter-of-fact voiceover and a heavy metal classic – Breaking the Law by Judas Priest – as backing track, the ads leave little doubt about what's totally socially unacceptable in a restaurant (so don't get any ideas) - but that KFC delivery is here to the rescue.

Jack Hinchliffe, chief marketing officer, KFC UKI:"Winter is coming, and as the nights get longer, it's hard to think of anything better than enjoying KFC in the comfort of your own home. And that's what this campaign is all about... Doing what you want to do; slip those PJs on, put your feet up, turn on the TV and order delicious Original Recipe chicken straight to your door. It couldn't be easier."
Richard Tahmasebi, creative director, Mother London: "There's a lot of stuff you can't do at KFC. Reasons of propriety, decency and practicality mean that certain behaviours are prohibited. These are fair and reasonable prohibitions, but prohibitions, nonetheless. And that's why there's KFC Delivery. Because sometimes you want to do some of that stuff while you enjoy your chicken. That's where our new campaign comes in."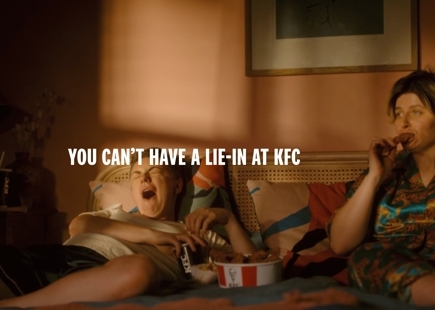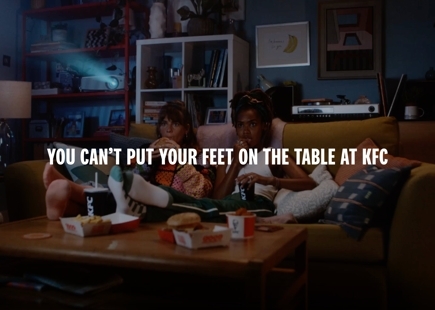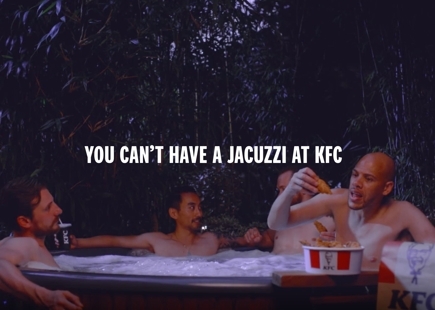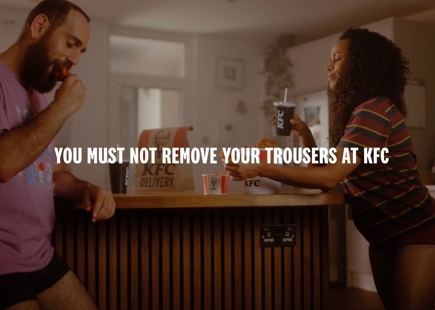 Credits
Client: KFC UK&I
Campaign: KFC Delivery
Creative: Mother
Strategy: Mother
Production Company (TV): Biscuit Filmworks
Director: Jeff Low
Post-Production: Electric Theatre Collective
Grade: Luke Morrison @ ETC
Edit House: Shift Post
Editor: Saam Hodivala
Audio: Sam Robson at No8
Music Clearance: Pitch & Sync

If you enjoyed this article, you can subscribe for free to our weekly email alert and receive a regular curation of the best creative campaigns by creatives themselves.