Creative Director's Cut: Lee "Scratch" Perry shares his personal manifesto on WeTransfer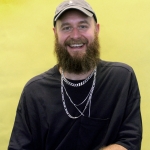 Beautifully created daily inspiration from WeTransfer for FREE!
James Hoyle, creative director, Tin Man Communications
Don't read this. Read THIS.

There are two potential winners from this article.
One is the entire human race and the other is a well-known, oat- based milk alternative which I am about to give a plug to.
Let me try and explain…
January 20th, 2021 will long be remembered as a day worth getting dressed for.
You know who left the building. The boy Joe finally got sworn in and Bernie became a global fashion icon in the space of a just a few short hours. Happy Days.
I also found this. Rules to live your life by courtesy of the original 'Upsetter' and dub-pioneer of the '70s, Mr. Lee "Scratch" Perry. A Jamaican record producer and singer, he is known for his innovative techniques and production style.
Lee's exquisitely conceived and perfectly designed manifesto is part of a series which invites activists and creatives, with something to say, to write 10 rules to live by.
All of which can be found on WePresent's 'Unexpected Stories about Creativity' told by the wonderful people at WeTransfer.
Wonderful why? Because 'WeT' is there by my side all day, every day.
It never lets me down and quietly serves up beautifully curated, daily inspiration like this; without ever really asking anything of me in return.
So, where does Oat milk come in? As I wrote this, I was instantly reminded of the copy driven Oatly campaign from a few years back that was a lovely riff on the classic 'If you're still reading this, we've done our job' execution.
Because if you are still reading this… STOP now! None of this is important. Just consider what Lee has to say and there is hope for us all.
Happier New Year now.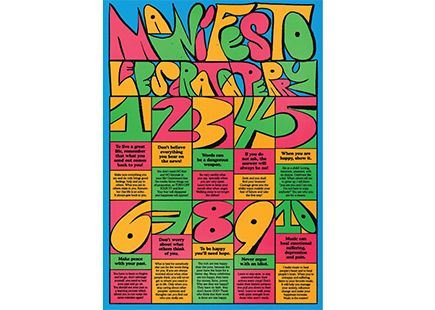 If you enjoyed this article, you can subscribe for free to our weekly email alert and receive a regular curation of the best creative campaigns by creatives themselves.