Lego introduces children to the most boring room ever to show the importance of play

The Play Well 2022 report found, 84% of children wish they had more time to play.
As part of its Build a World of Play campaign, the LEGO Foundation has conducted a social experiment to highlight the simplicity of play.
1 boring room. 1 object. 6 kids.

Created by Ketchum London and directed by Justin Hackney from Mad Cow Films, the feel-good film raises awareness of the importance of free play for children, showing how it can come from the most unexpected of places - even a single roll of paper.
With children's free play time continuously declining, the LEGO Foundation is striving to remind the world that playtime provides a crucial role in helping children develop skills like confidence, collaboration and concentration.
The film aims to inspire parents and caregivers to take Lego Foundations Play Pledge; making one moment a week more playful for their children.
Anne-Birgitte Albrectsen, CEO, The LEGO Foundation said; "While we want to stress the urgency of a lack of playtime for children, our aim is also to highlight how easily this can be resolved. Learning and play can happen everywhere. We want to remind the world not only of the real value of play, but also how easy it can be to create an environment that enables play to flourish and key skills to develop, because we all run out of inspiration sometimes."
Indy Selvarajah, ECD, Ketchum added; "It's so easy to overcomplicate play and overthink what it takes for kids to be playful. So we thought, let's put them in a really uninspiring space, with just one roll of paper and watch what happens. And as you can see, they unleashed their imagination and creativity in bucket loads!"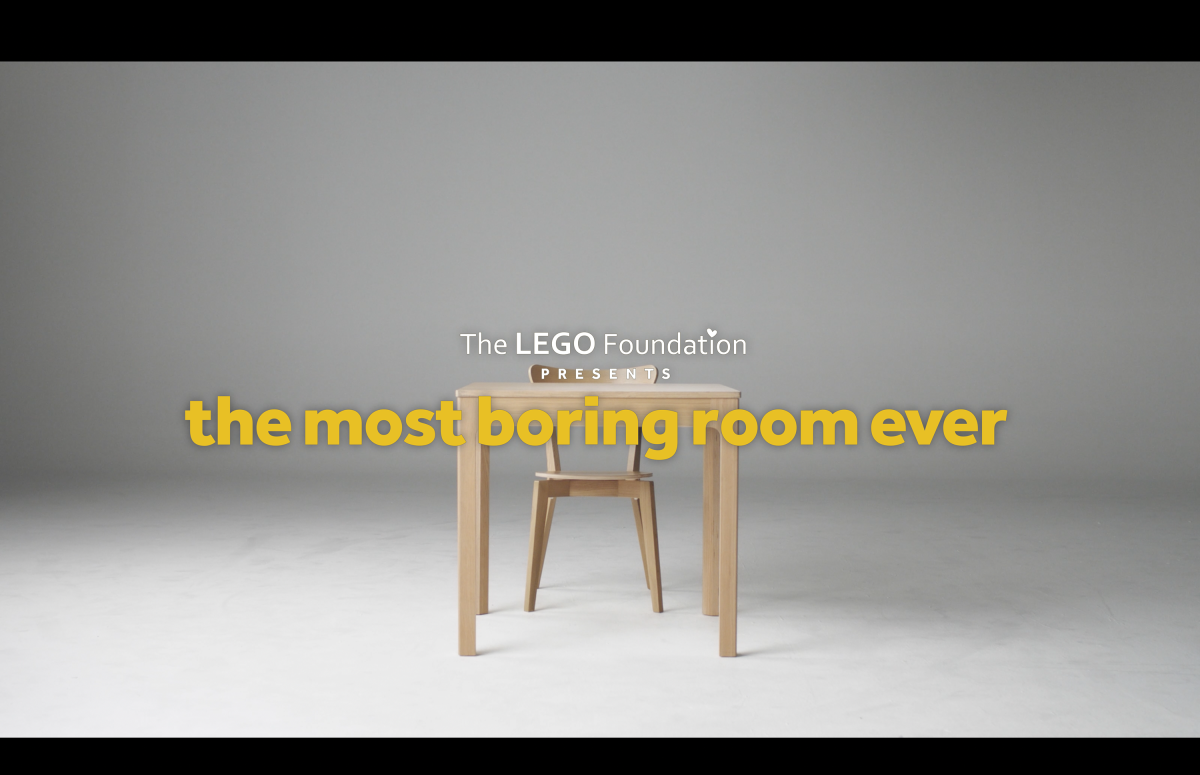 Credits
Ketchum London
Executive Creative Director: Indy Selvarajah
Creative Director: Lipe Faria
Senior Creative: Emily Gosen
Head of Production: Jacqui Licorish
Designer: Carmel Langlois
Mad Cow Films
Director: Justin Hackney
Producer: Harry Moore
Executive Producer: Pete Chambers
Editor: Alice Halstead
Sound Engineer: Jack Maltby
Colourist: Jack Mcginity @ Cheat
If you enjoyed this article, you can subscribe for free to our weekly email alert and receive a regular curation of the best creative campaigns by creatives themselves.