BBC Creative launches Tokyo Olympics 2020 trail: 'Let's Go There'

In anticipation of the BBC's coverage of the Tokyo Olympics 2020 across TV, radio and online, BBC Creative, the broadcaster's in-house creative agency, teamed up with Nexus Studios and Factory Fifteen to create a dynamic trail that magically reimagines the vibrant host city.
In the trail, Tokyo has been taken over by the Olympics with street signs, shops, an arcade, Gashapon parlour, a sport fanatics' bedroom and a J-Pop music video all jam-packed with references to Olympic sports, athletes and BBC presenters.
Tim Jones, BBC creative director, said:"An Olympics hosted in Tokyo was a real gift—a city rich in pop culture, hosting the world's most eclectic sporting event. It gave us the opportunity to push our campaign both conceptually and in its execution. And we couldn't be prouder to be (finally) sharing it. Every frame of the film is rich with detail, fully immersing our audiences in a Tokyo where the Olympics has already taken over. Just as it will take over all our lives for 16 days this summer. Creating something with this much detail was incredibly intricate but also lots of fun. I've watched the edit more times than I can count and I still spot something new or something I forgot we included!"
Working with Japanese artist and designer Fantasista Utamaro, the team carefully weaved over 50 'eastereggs moments, made up of original and authentic artwork and animation, within the 60" trail, with viewers guaranteed to spot fresh details on every watch.
Factory Fifteen, the directorial collective made up of Kibwe Tavares, Jonathan Gales and Paul Nichols, said:"Collaborating with the BBC to reimagine Tokyo for the 2020 Olympic Games has been a dream project. We love bringing places to life with a heightened sense of reality and fantasy, often using the environment as a character. It was amazing to re-interpret evocative Japanese scenes with the world's biggest sports and athletes woven into the city through authentic design and storytelling."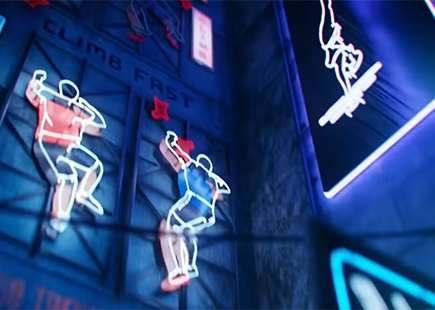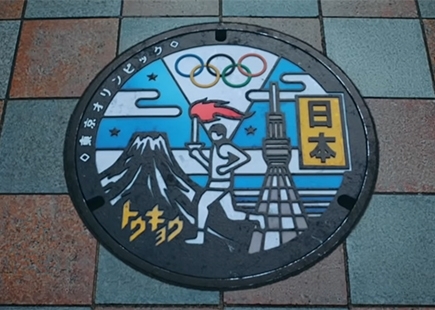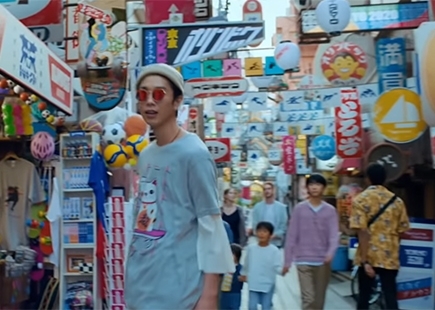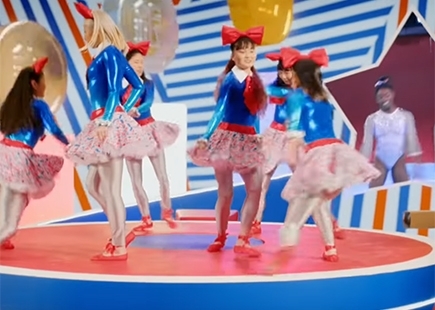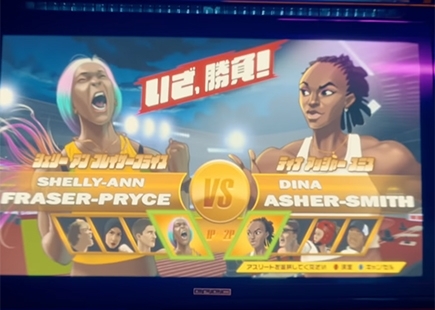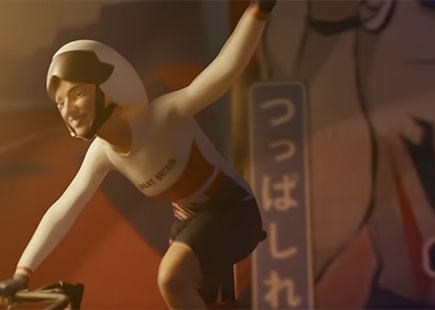 The trail, set to original music by legendary Anime composer Kenji Kawai (Ghost in the Shell, Avalon, Hyakkin), premiered on Tuesday 29 June during England's last 16 European Championship tie against Germany.
Kenji Kawai, composer, said: "It was a great honour to write the music for the BBCs coverage of the Olympic Games. I wanted to bring the excitement of Tokyo to the music using both traditional Japanese instruments and Minyo singings and modern ones like the virtual JPop singer Hatsune Miku. I hope everyone enjoys the music and feels the excitement of the Olympics in Tokyo!"
The campaign sits across the BBC's Olympics programming, with the titles version providing a seamless transition for viewers as they travel through a futuristic cityscape before arriving in the BBC's brand new virtual reality studio, featuring a spectacular backdrop of the host city.
BBC Creative have produced a number of unique campaigns for major sporting events in recent years, most recently the team created an animated trail featuring thousands of beautifully observed hand-drawn footballers and fans in a waiting room big enough to fit the whole of Europe for the European Championships on the BBC.

Credits
BBC
ECD: Helen Rhodes
Head of Planning: Mike Lean
Head of Production: James Wood
Creative Director: James Cross
Creative Director: Tim Jones
Creative: Rachel Miles
Creative: Michael Yik Xing Tsim
Producer: Sarah Bradbury
Junior Production Manager: Jess Fenton
Audio: Kate Dinsdale
Pictures: Sam Ratcliffe
Project Manager: Matt Totterdell
Planner: Sam Pavey
Head of Portfolio Marketing: James Parry
Marketing Manager: Liv Slack
Marketing Executive: Kate Plowright
Media Planner: Marc Jones
Media Planner: Sam Hartford
Composer: Kenji Kawai
Sound: Mark Hills @ Factory
Production Company: Nexus Studios
Directors: Kibwe Tavares, Jonathan Gales, Paul Nicholls (Factory Fifteen)
Creative Director: Fantasista Utamaro
Executive Producers: Mike Bell, Judy Hill
Senior Producer: Isobel Conroy
Shoot Producer: Alan Traquair
Shoot PM: Janine Carter
DP London: Tony Miller
Production Designer London: Sean Hogan
DP Tokyo: Christopher Nicholls
Tokyo Line Producer: Gaku Narita @ Indochina Productions
J-Pop Sequence:
Studio 2D Lead: Dylan White
2D Animators (J-Pop): Sylvain Magne, Sim Marriott, Chiara Sgatti
2D Clean Up: Duane Uba
3D Generalist: Nico Domerego
Additional 2D: Gareth Tredrea, Bethany Levy
Editor: David Slade
VFX: The Mill
Creative Director: Mike Chapman
VFX Supervisor: Fergal Hendrick
Executive Producer: Gemma Humphries
Producers: Elle Lockhart, Kirsty Ratcliffe, TarunMisra, Prithvi Poojari, Sourabh Dharampurikar, Vinay Puranik
Shoot Supervisor: Fergal Hendrick, Ben Blundell
2D Lead Artist: Fergal Hendrick
3D Lead Artist: Ben Blundell
2D Artists: Declan Andrews, Oscar Tornincasa, Rafael Vormittag, Laique Quraishi, Mohit Garg, Dilipan J
Adam Maynard, Richard Payne, Prajeesh E, Anuj Bhandari, Nikhil K M, AVV Suresh
3D Artists: Wesley Roblett, James Hansell, Paul Autric, Joao Pires, Thomas Craig, Vicky McIntyre, Andreas Graichen, Hannah Bahyan, Kate Gabrielova, Rachel Ward Katie Bates, Amit Das, Anil Sarki, Samarendra Lenka Finish Artist: Holly McLean Jeanette Eiternes
Matte Painting: Tomáš Müller
Designers: David Neale
Motion Graphics: Freya Barnsley
Colourist: Alex Gregory
Colour Producer: Elle Lockhart
If you enjoyed this article, you can subscribe for free to our weekly email alert and receive a regular curation of the best creative campaigns by creatives themselves.