LinkedIn champions a fairer world of work as it kicks off two major new projects

Make work work for women.
LinkedIn has announced two major strategic projects designed to further its commitment to 'make work work for women'.
This year, the world's largest professional network is supporting UEFA Women's EURO 2022 and International Women's Day to focus on the issues women face at work, while sparking conversations on the platform to help drive change and break biases.
While the pandemic has fundamentally changed the world of work, women have been disproportionately impacted.
Globally, women's employment declined by 4.2% during the pandemic, representing a drop of 54 million jobs, while men's employment declined by 3%. Research from LinkedIn also found that 44% of women of childbearing age say the pandemic has made them more likely to give up work while raising children. Through these initiatives, LinkedIn will highlight the reset needed and engage its professional community to uncover opportunities and share stories that will encourage overdue change.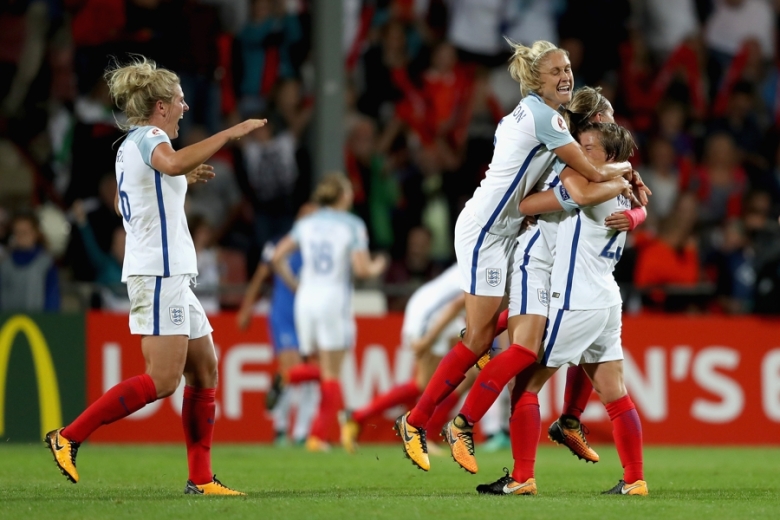 Kicking off in the summer, LinkedIn has teamed up with UEFA and the FA to be a national sponsor of the Women's EURO 2022.
Hosted in England, the tournament is due to be the biggest European women's sporting event in history. It will provide a global stage to showcase female talent and inspire everyone with their stories to make the world of work fairer for all.
LinkedIn is also entering into a global partnership with International Women's Day, which takes place on Tuesday 8th March 2022. The partnership will focus on tackling the systemic barriers that hold women's careers back and highlight the importance of flexibility at work, while also supporting the overall theme of this year's International Women's Day and show that together we can #BreaktheBias.
Ngaire Moyes, vice president, communications and brand, International at LinkedIn said: "At LinkedIn we're championing a gender equal world that's diverse and inclusive - and it's a privilege to support two organisations that actively share and celebrate these values. UEFA Women's EURO 2022 is set to be a landmark event that will provide professional female footballers with a platform to showcase their remarkable talent and achievements – inspiring others to do the same. And our partnership with International Women's Day will engage LinkedIn's community of over 810 million members to share experiences that will help make the workplace fairer for women. Last year we saw record levels of engagement from members and companies around International Women's Day, and know how powerful our collective voice can be in making change happen."
Guy-Laurent Epstein, director of Marketing at UEFA, said: "We are delighted to have LinkedIn join us as a national sponsor of UEFA Women's EURO 2022. The addition of this major brand further enhances what is already an extremely strong roster of commercial sponsors associated with the competition. This collaboration offers significant opportunities to further promote the competition through their platform and bring it to new audiences. We look forward to working together on what is set to be a record-breaking tournament that further grows the women's game."
Glenda Slingsby, partnerships director for International Women's Day, said: "LinkedIn's focus on tackling systemic barriers in the workplace that hold women's careers back is key. Worldwide, genuine action is needed to transform workplaces so that flexible working, remote working, and career breaks are valued and accommodated. One of the many focuses for International Women's Day is the opportunity for employers to reinforce and elevate their commitment to supporting women in the workplace and beyond. Collectively, we can all break the bias to achieve a fairer world of work for all."
If you enjoyed this article, you can subscribe for free to our weekly email alert and receive a regular curation of the best creative campaigns by creatives themselves.